The pool hall has an exceptionally transparent concept with large glass elevations and wide canopies in a modern architectural style. The large, open pool area, is dominated by the high red columns which divide the area in two parts. The front part has a 25m competition pool, whilst the back part has a learner pool and a diving pool with steel diving tower. The changing areas are spacious and colourful, and the first floor offices and meeting rooms look out on the pools.
The wooden wall materials make for a warm and quiet atmosphere; the large grey concrete columns situated right next to the glass façade show strictness and stability. The entrance lobby has a practical layout. It has two-storey high glass walls, where eye-catching red elements give a welcoming feel.
The district heating, solar panels and pool water treatment system with UV light and electrolysis are fully automated and have already proved their value. The ecological and economical brief was translated to a future-ready swimming pool.
Client
OGM Oberhausener Gebäudemanagement GmbH
Architect
POS 4 Düsseldorf
01 / 08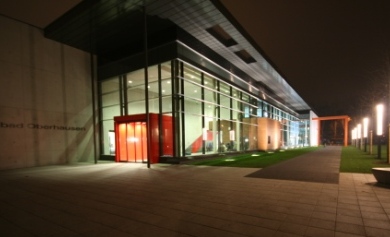 02 / 08
03 / 08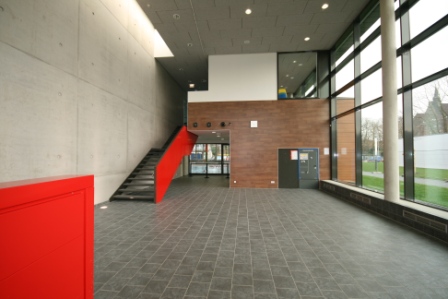 04 / 08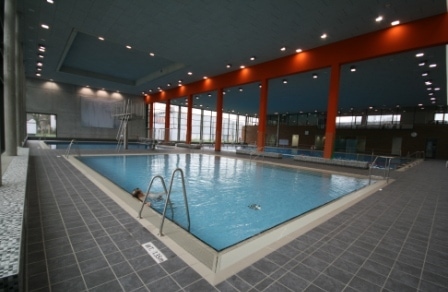 05 / 08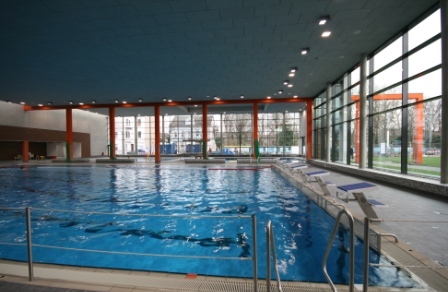 06 / 08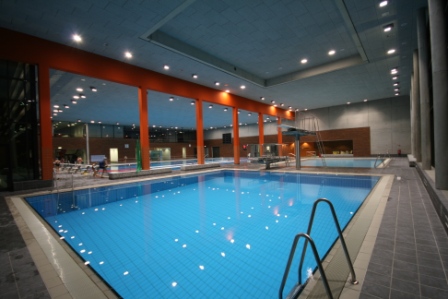 07 / 08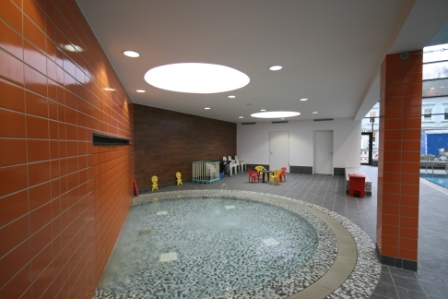 08 / 08