Vie - Life in motion, Kerkrade
On the 40,000 square meter former Atrium land, Pellikaan is realising the new Vie – Life in motion, Kerkrade. A combination of a varied sports offer with care and education.
Situated on the edge of the site, the new building will be an access gate to the town centre. The roofs will be landscaped with green and flowers, and it will be accessible for the public via ramps and stairs. The design of the building with its differences in height and movement in the elevation, seamlessly fits the hilly nature in the area. For the design, a partnership was formed between Moederscheim/Moonen Architects and Wehrung Architecten.
Client
Kerkrade Council
Architect
Moederscheim/Moonen Architects and Wehrung Architecten.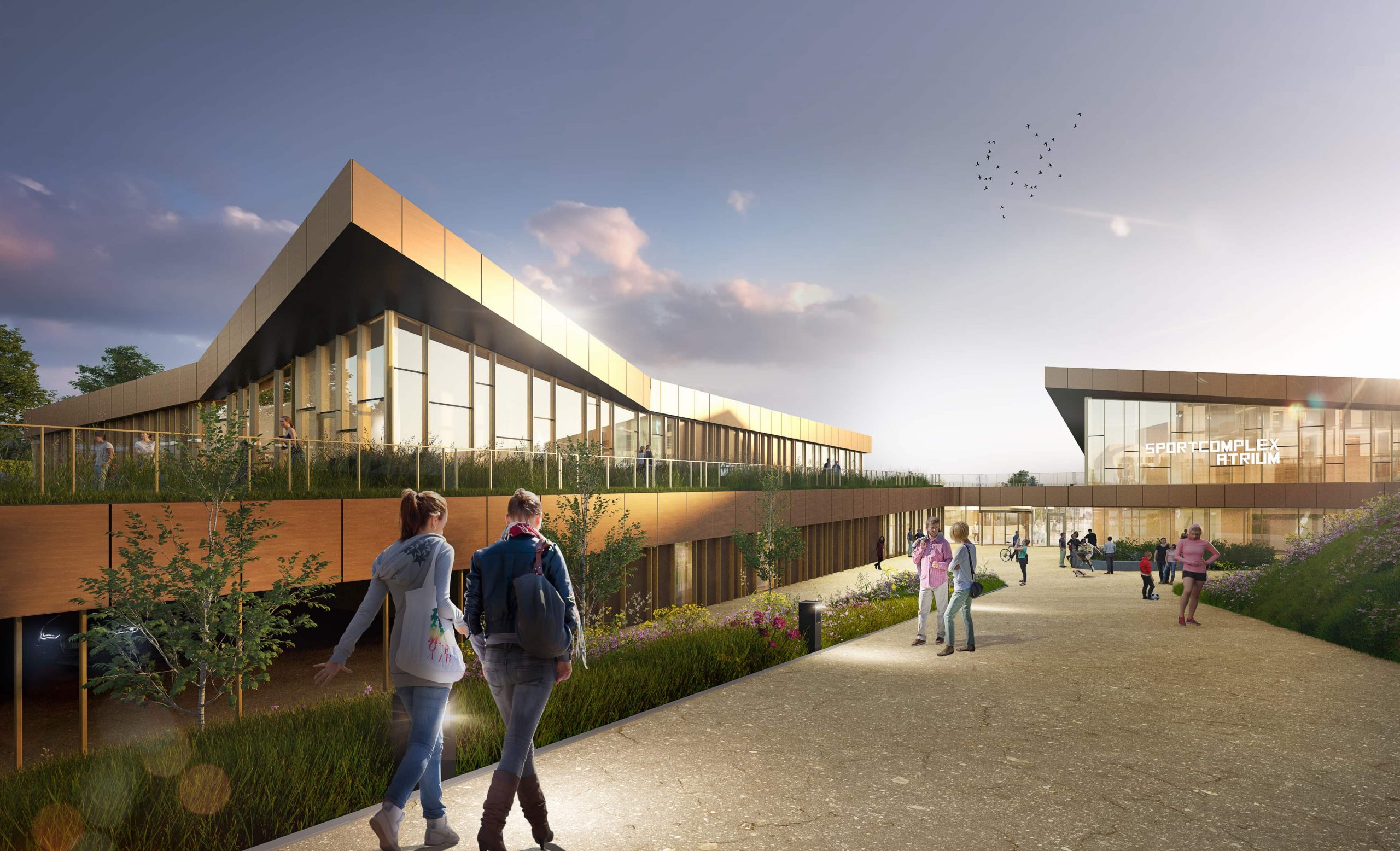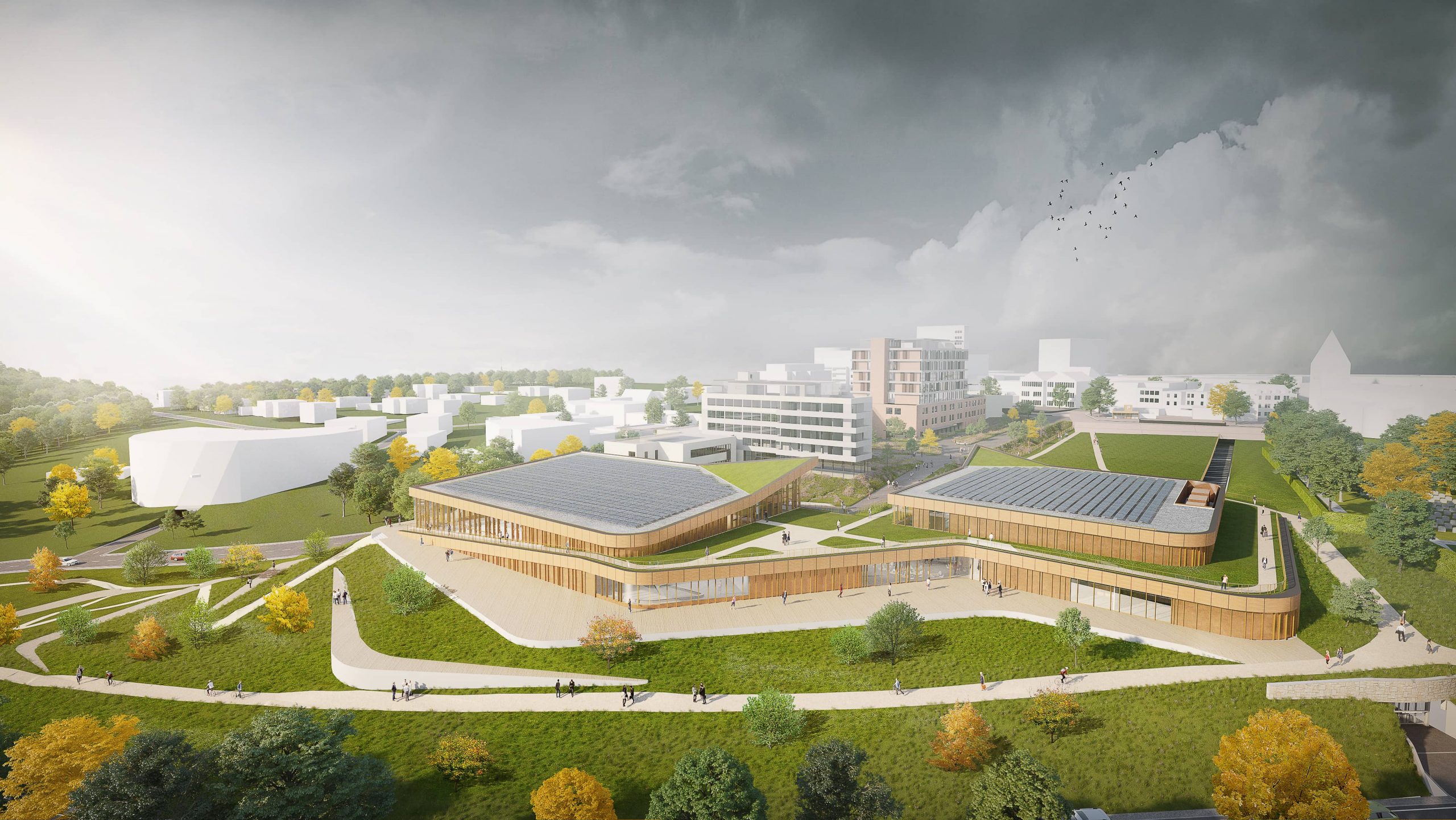 The centre
The competition area of the sports hall is 28m×44m, and can be divided in 2 parts. It has 6 changing areas. The pool area has a competition pool as well as a teaching pool, both with moveable floors. In addition, there are a toddler basin and a spray park. There is also a 500m2 visitor's restaurant and on the first floor, a 160m2 office unit can be rented out. The parking garage has approx. 270 spaces and connects the sports complex with the town centre.
Sustainability
The centre is completely gas-free and all electric, with 3 warmtepompen for all required hot-water and for the heating of the sports section. 1280 solar panels supply a large part of the electricity used. The building is provided with high quality insulation, has and EPC of 0, and completely meets the latest Dutch regulations  for "Almost Energy Neutral Buildings).