Egham Orbit Leisure Centre launches the first-phase of The Runnymede Regeneration Programme (RRP), a programme that will see several sites re-developed across the Borough.
The new centre offers a brand new gym with cardio equipment, spacious free weights area, functional training zone and stretching area. Four spacious and well-equipped studios are also provided, including a spinning studio. The sports hall is suitable for a range of sports such as volleyball, badminton, 5-a-side football, basketball and netball. Separate changing rooms were provided for the outdoor pitches.
Swimmers find a 25 meter pool at their disposal as well as a learner pool, both with moveable floors and a viewing area. For the smallest, a splash zone was created. Other facilities include a soft play area and cafeteria. A spacious spa area completes the offer, with facilities including sauna, steam room, 8 treatment rooms, hydro pool, a relaxation suite and heated stone loungers.
Client
PPP: Runnymede Borough Council / Places for People
Architect
Watson Batty Architects
01 / 14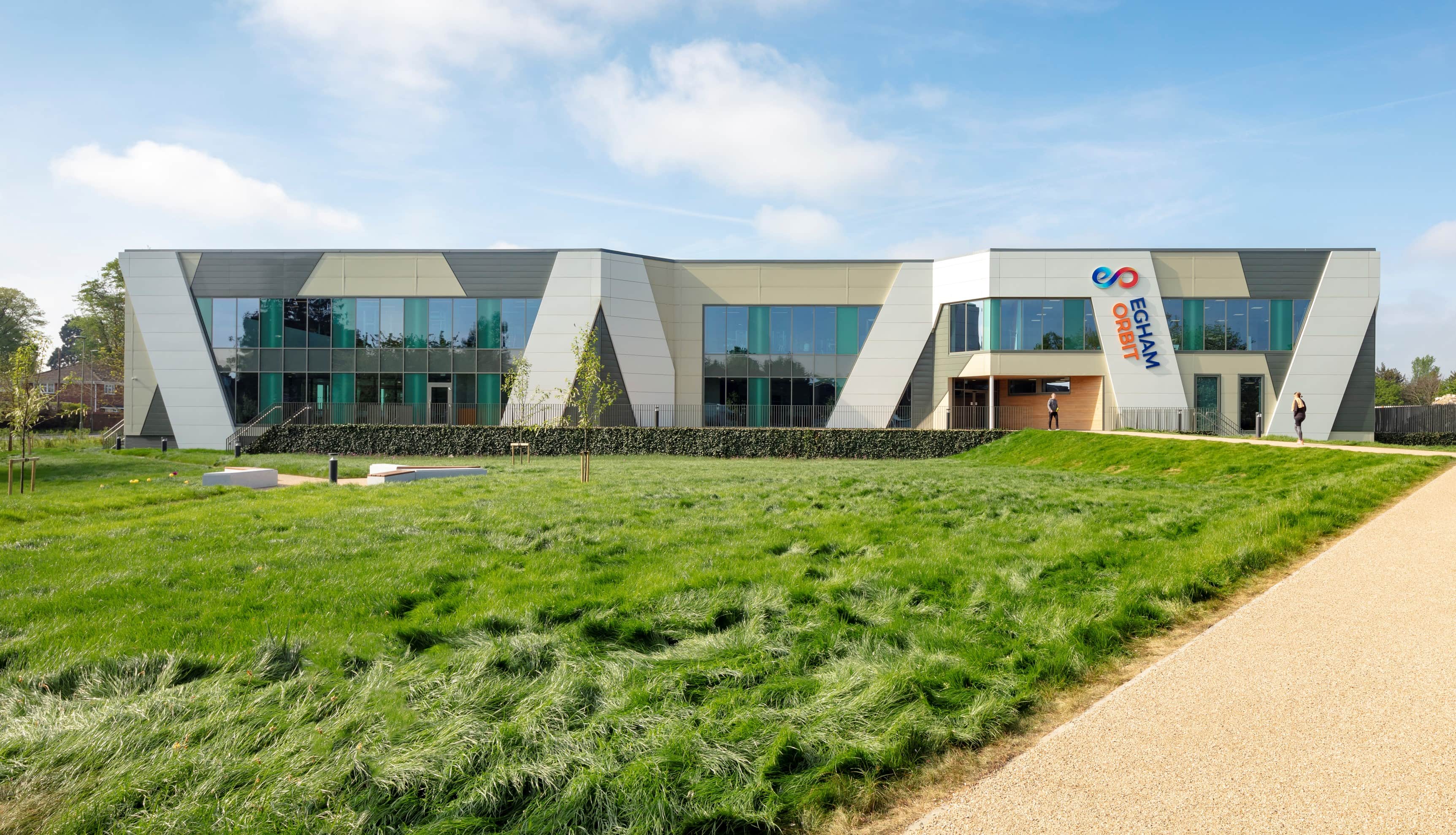 02 / 14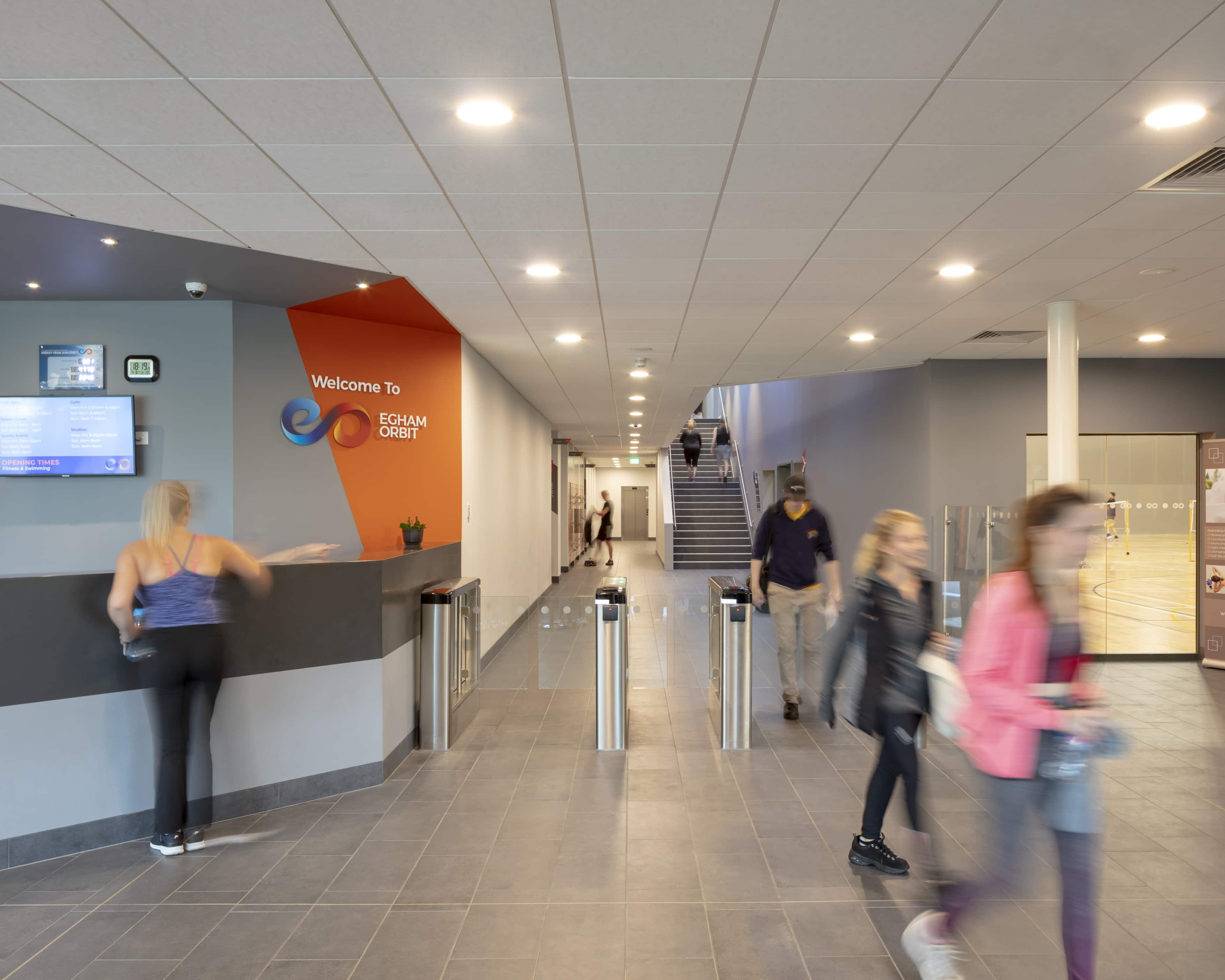 03 / 14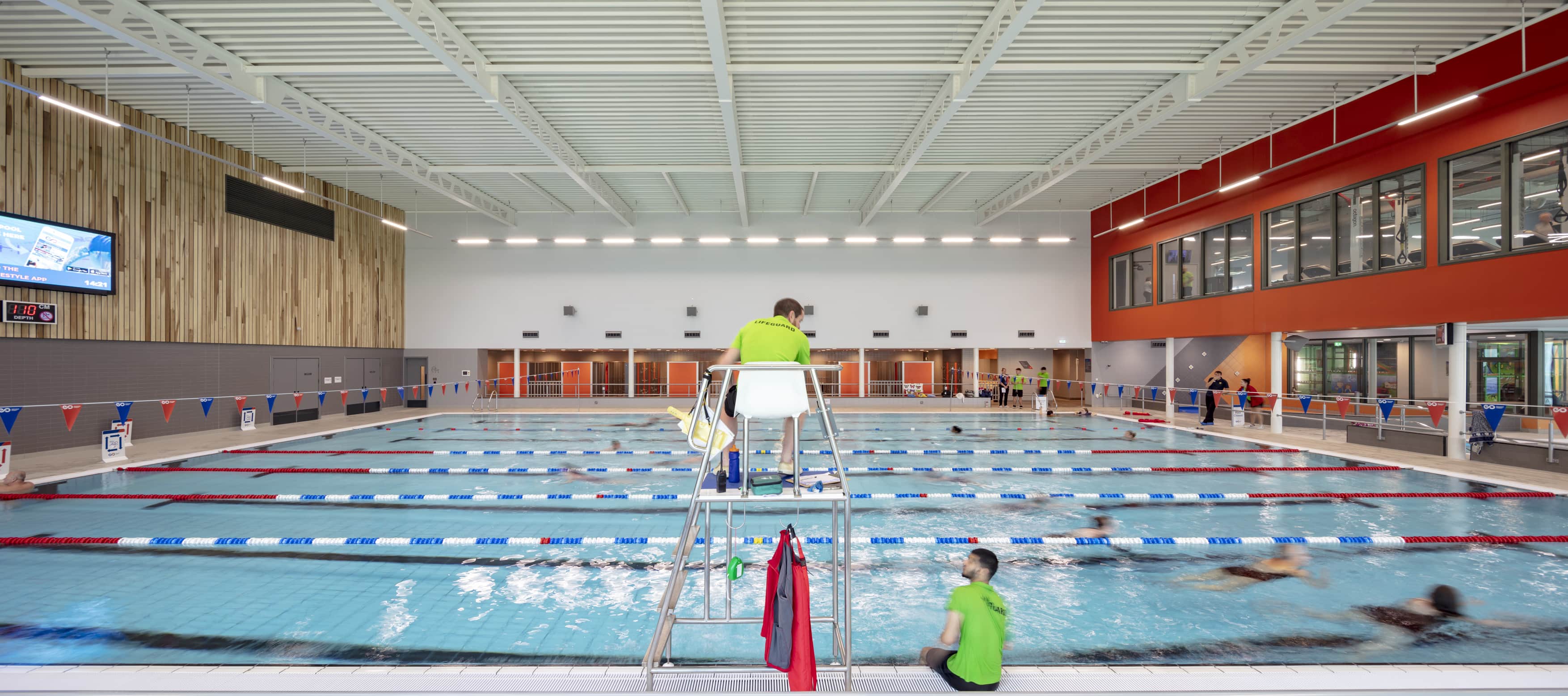 04 / 14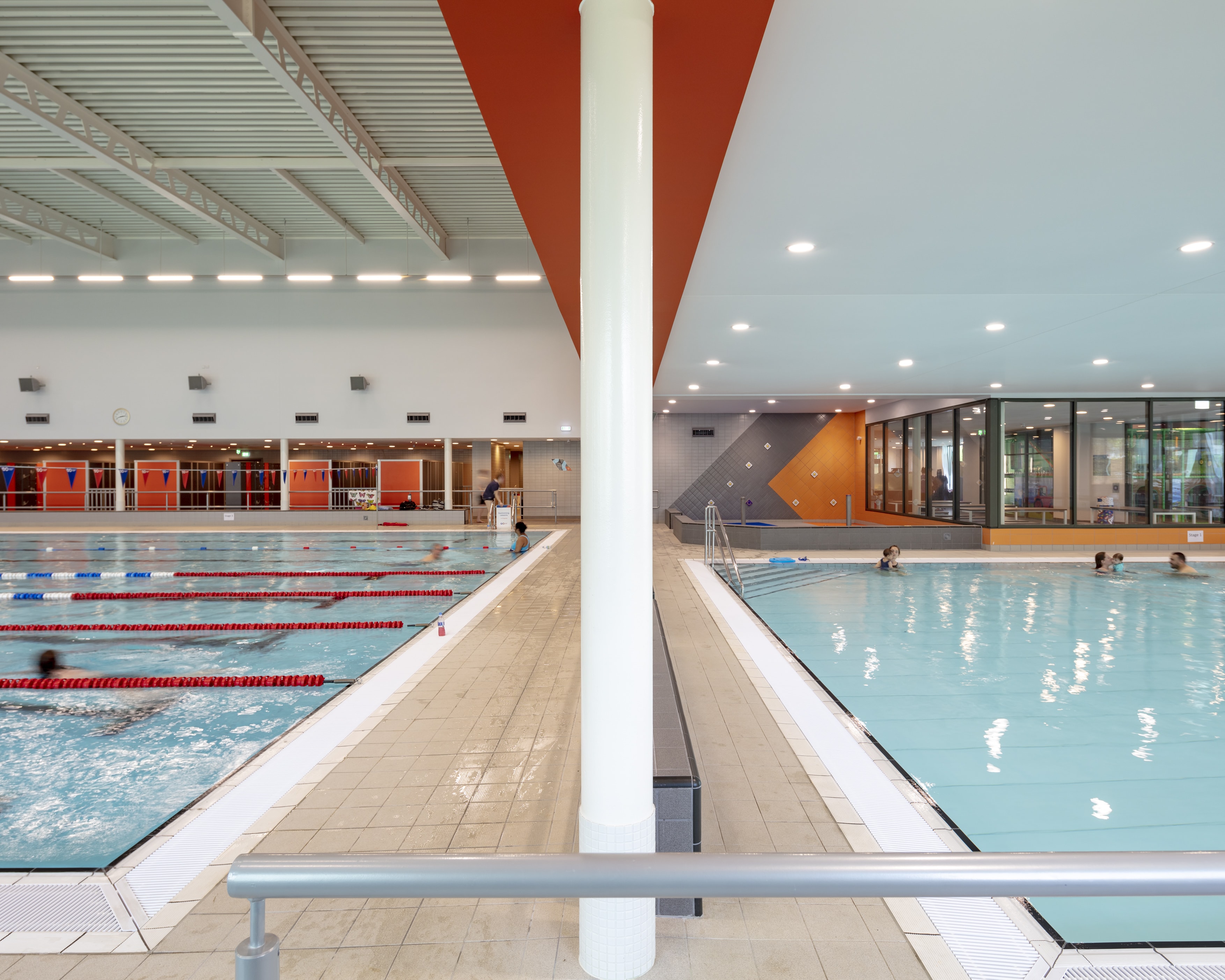 05 / 14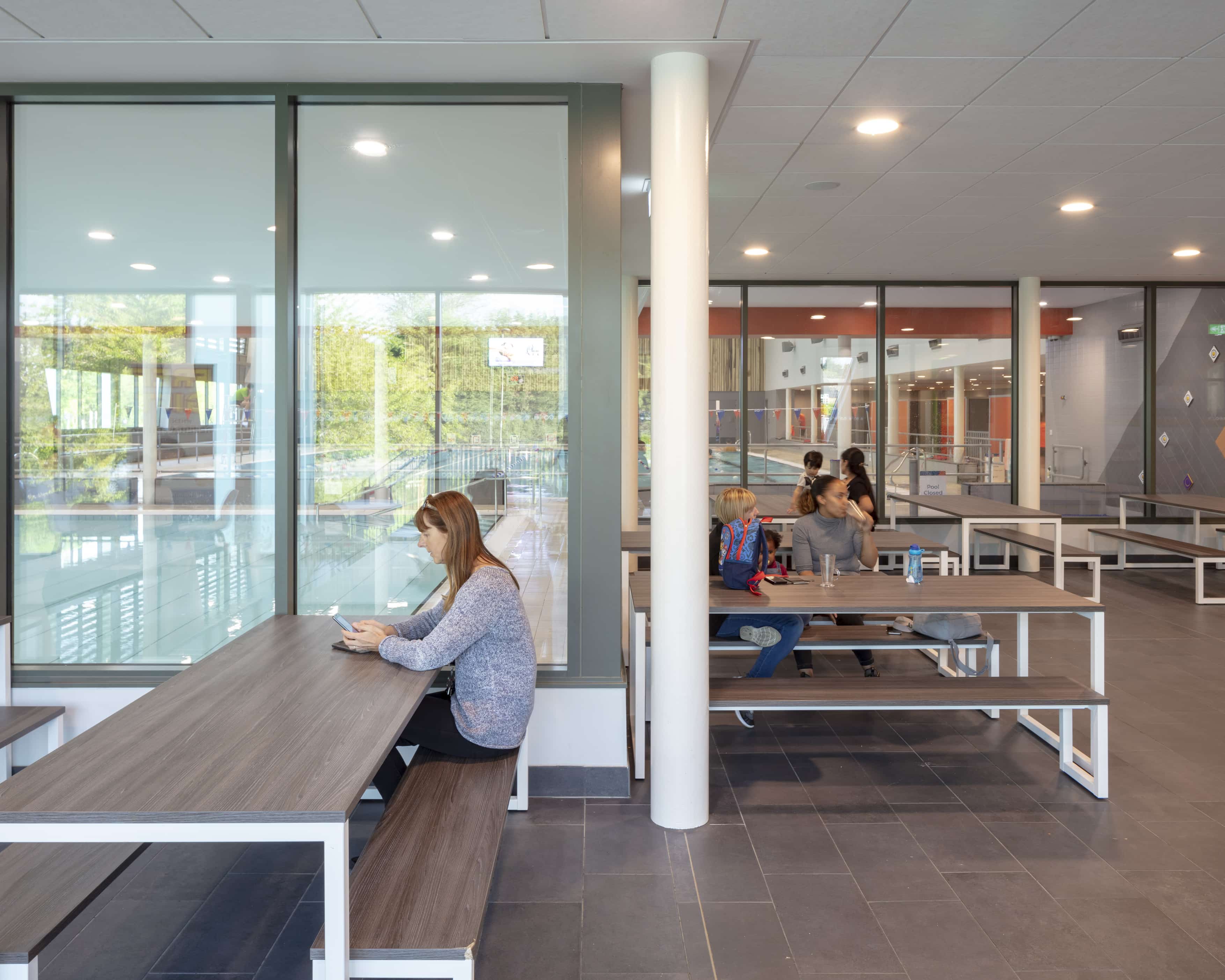 06 / 14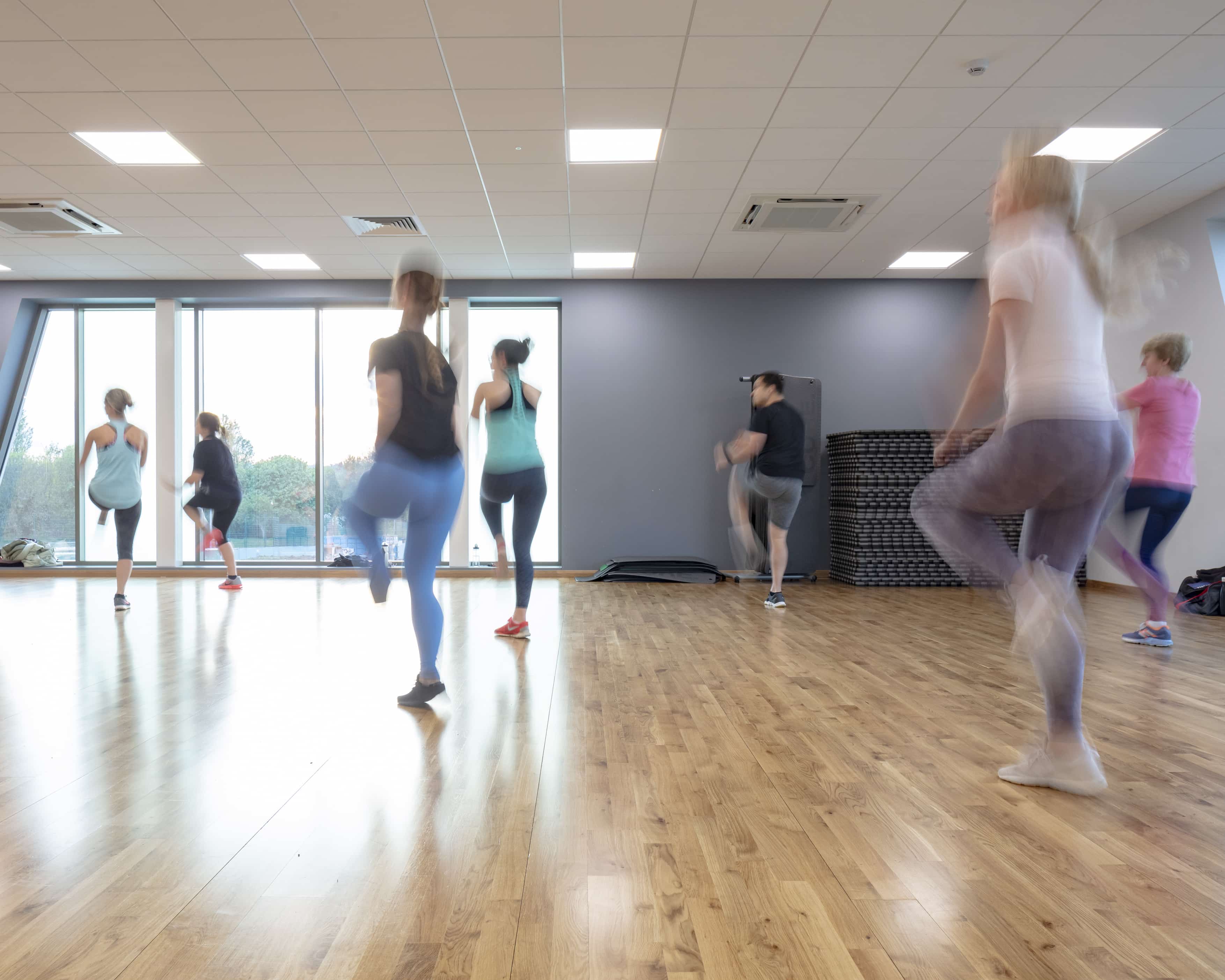 07 / 14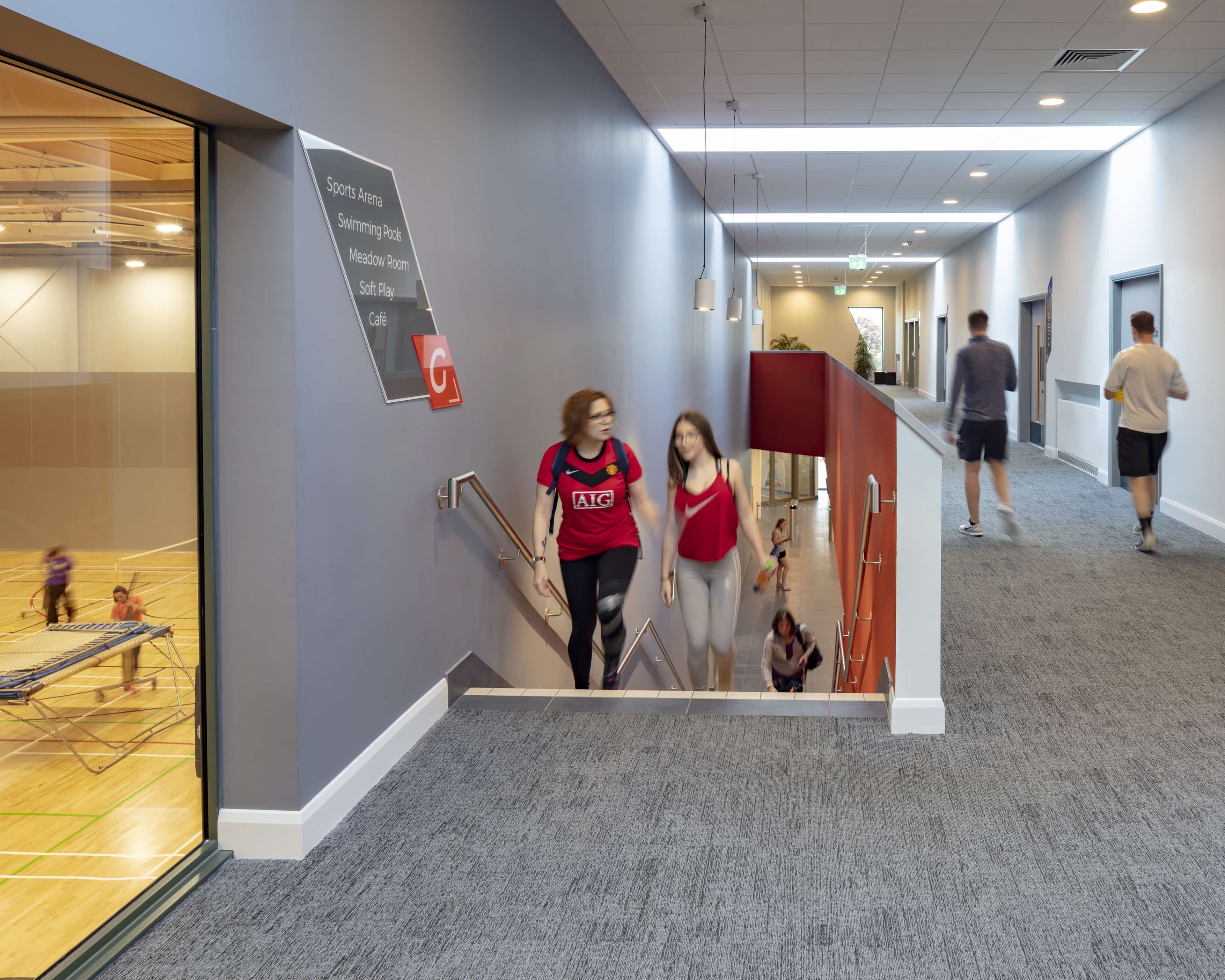 08 / 14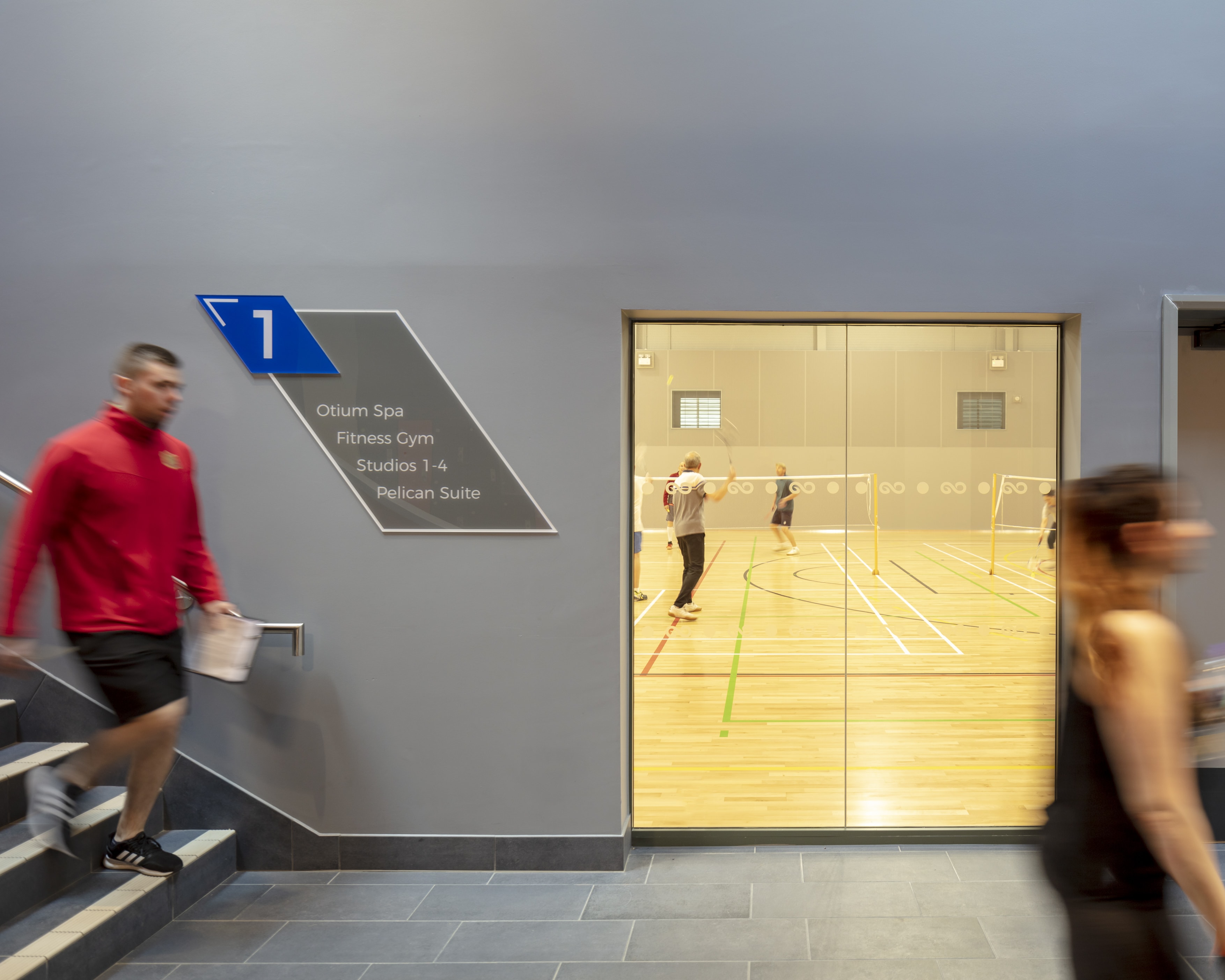 09 / 14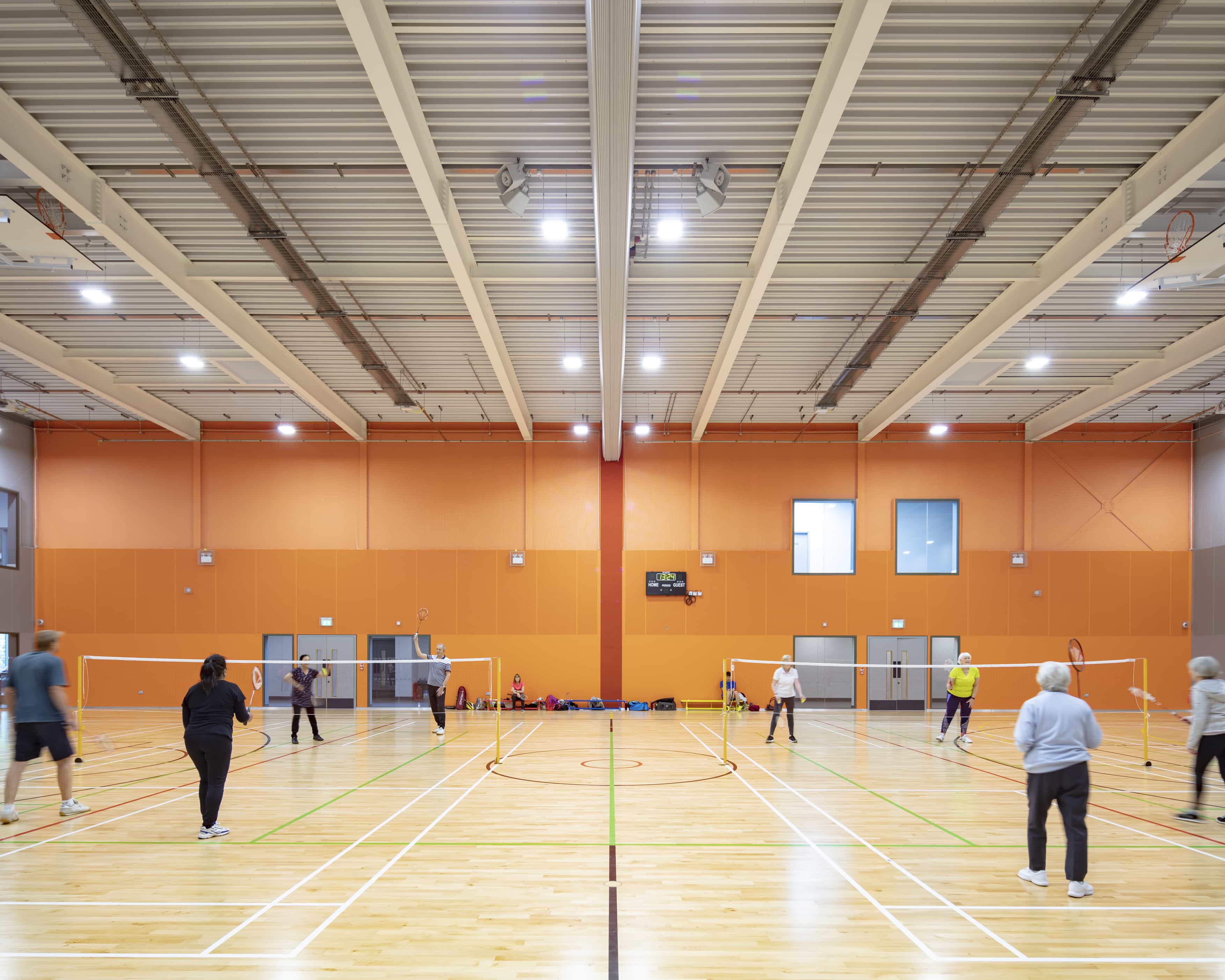 10 / 14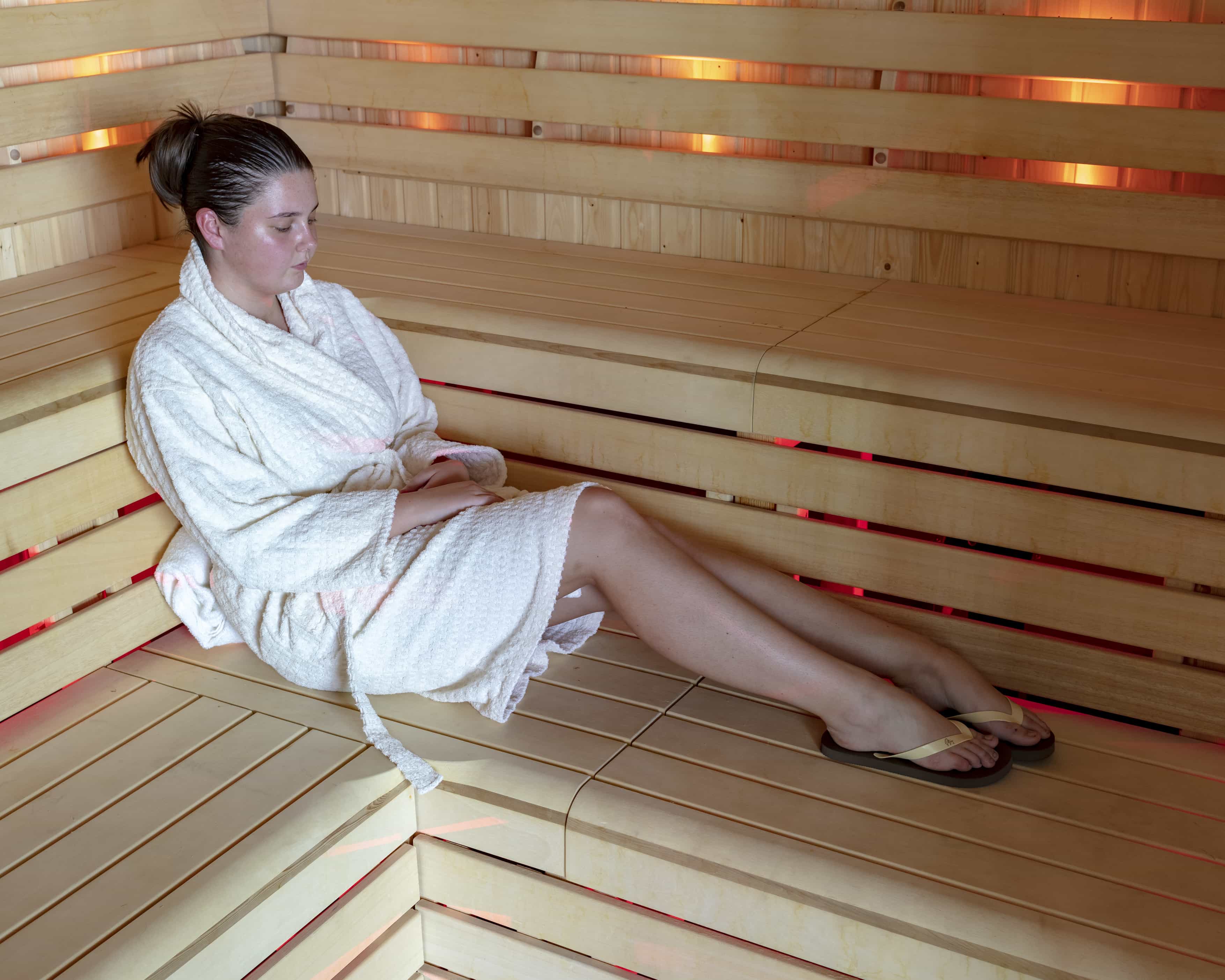 11 / 14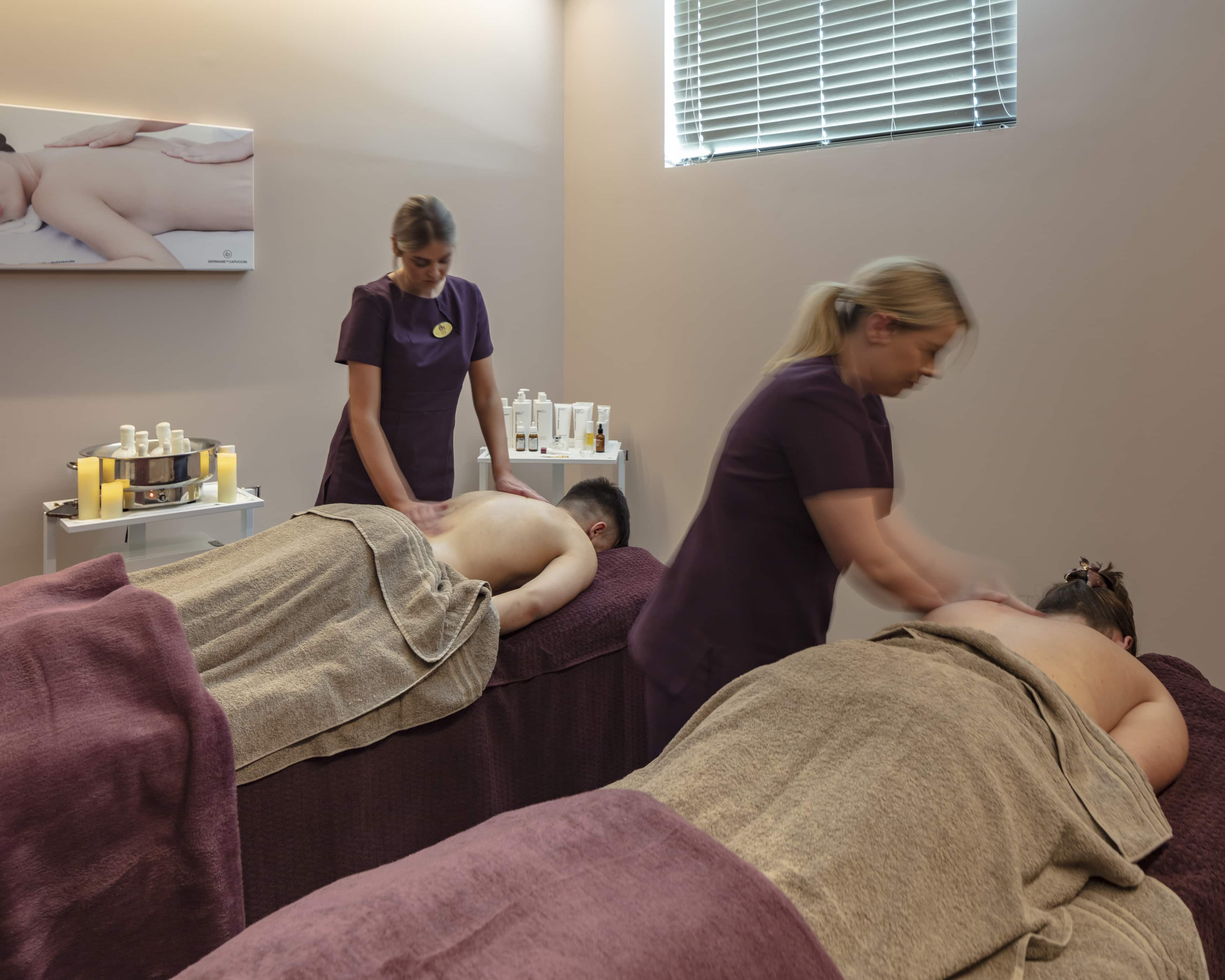 12 / 14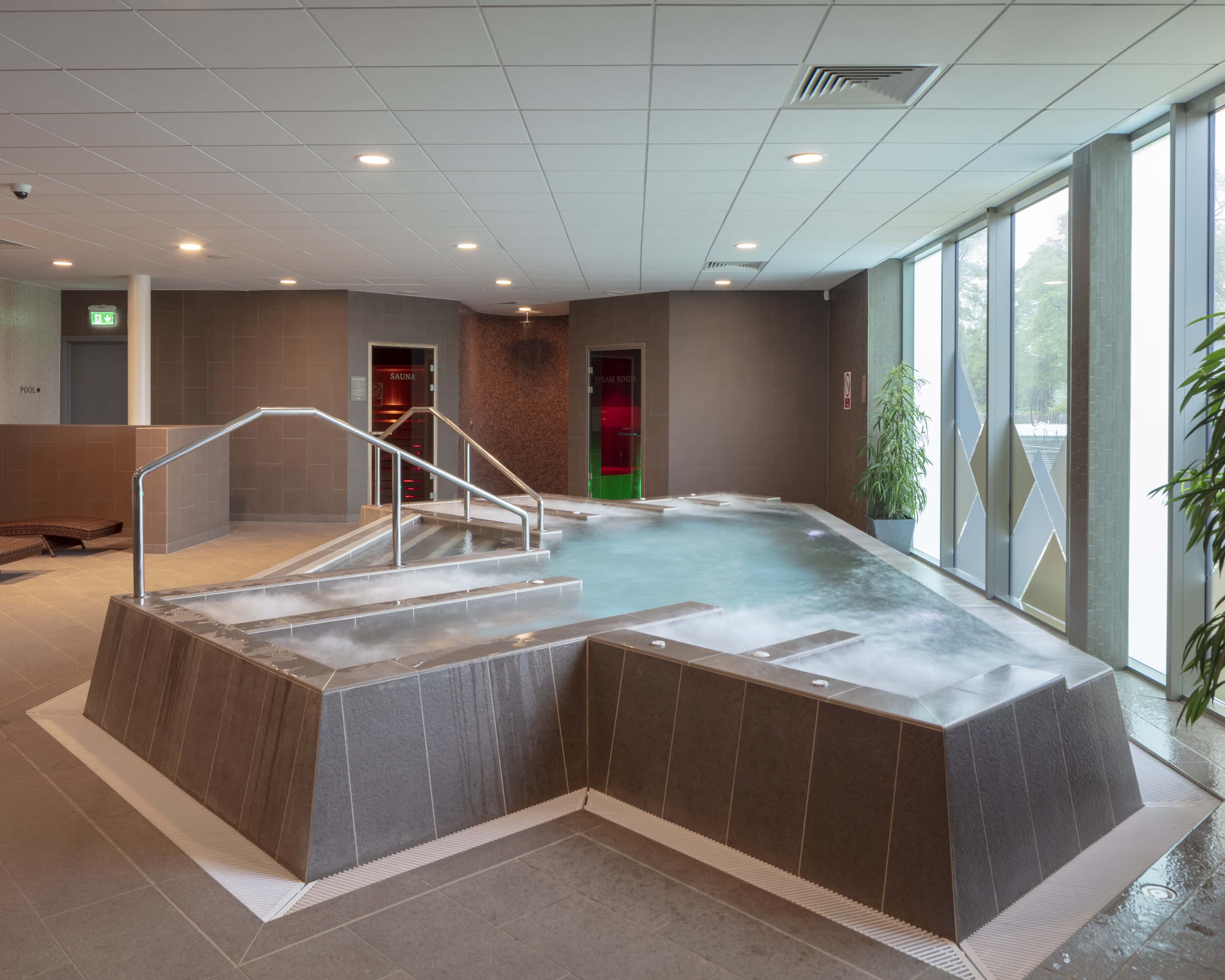 13 / 14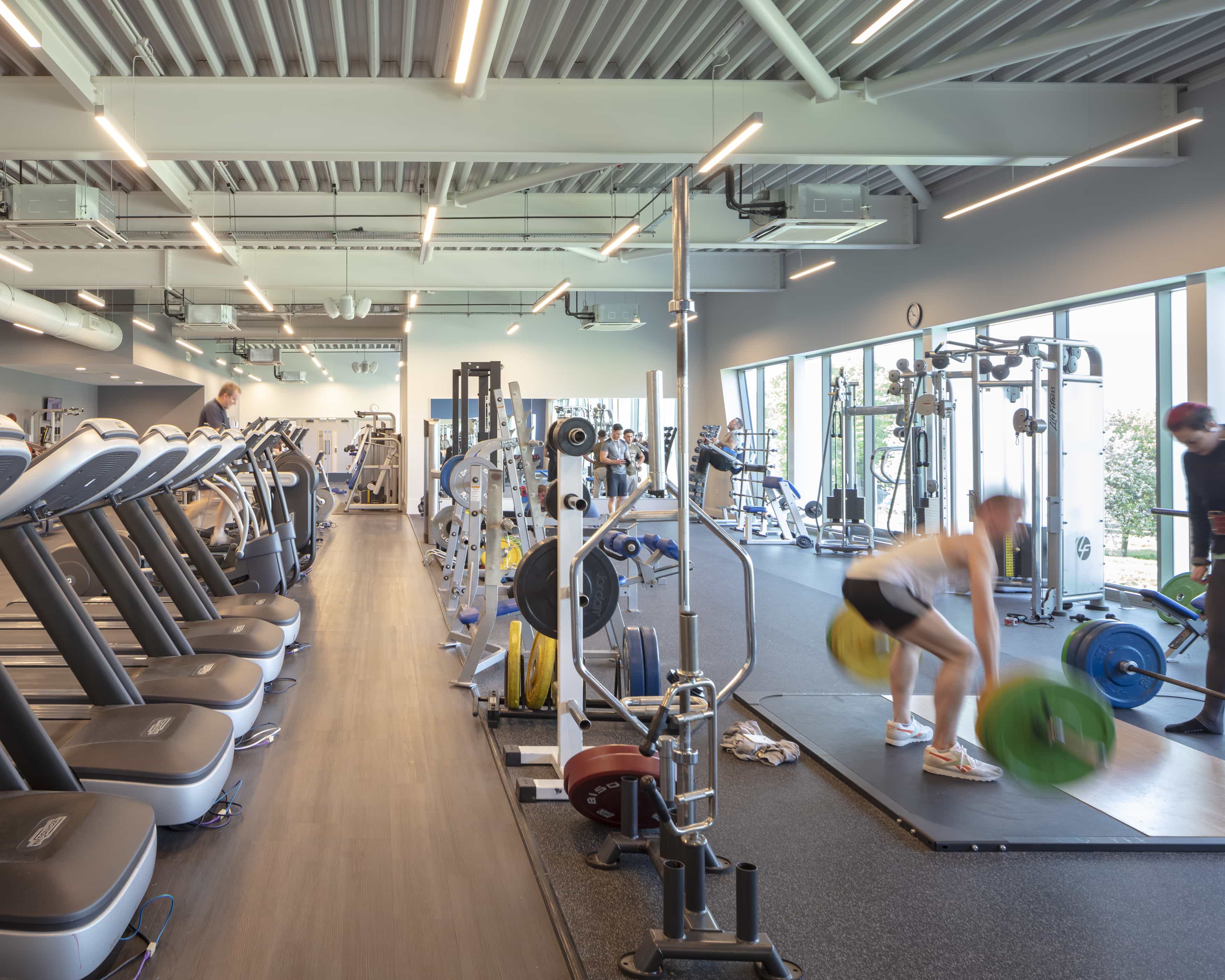 14 / 14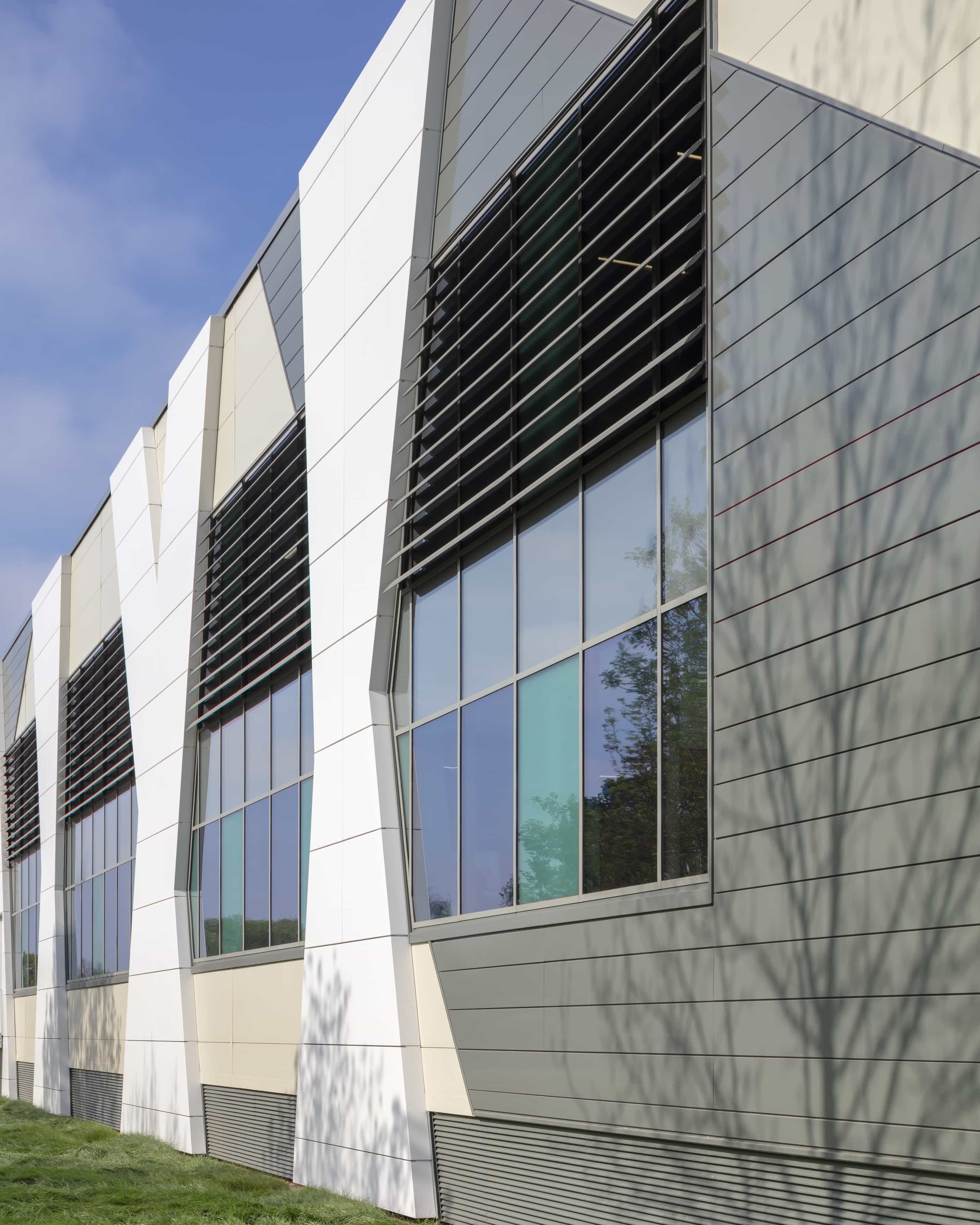 Ground water and flood regulations
As the centre is situated near the river Thames and in a flood zone, the ground level of the centre could not exceed the old centre's footprint. Therefore, the building was designed to be largely above ground. Flood water could then flow underneath the building without affecting adjacent property. In the original design, elements such as the pool basins, filtration pump pit and lift shaft were still built up from ground level.
Because of the ground water conditions and potential maximum flood level, Pellikaan decided to raise the entire building another 450mm, protecting the building more. The void underneath the building is approx. 1250 mm high. Access (for inspection of pool pipework and drainage) is provided via demountable louvres, any flood water will be able to flow through the louvered openings.