The characteristics of the former Pasteur Institute were preserved and renovated while a highly modern office building was constructed behind the façade. Located in the European Area of Brussels, this prestigious project now houses the Bavarian Representation to the European Community. The original castle and villa now offer offices and a multipurpose room for up to 250 people.
Extensions are characterised by their contemporary architecture made of steel and glass with a minimalist approach and a lot of transparency. The lightness and the contrast of the materials highlight the historical character and details of the existing buildings.
The exceptionally high finishes level used in this project give the offices a luxurious feel. All layouts, materials and techniques were carefully chosen to complement and enhance the existing surroundings. This is a truly impressive site.
Client
Conception et Coordination Léopold
Architect
Archi + I / Cerau
01 / 06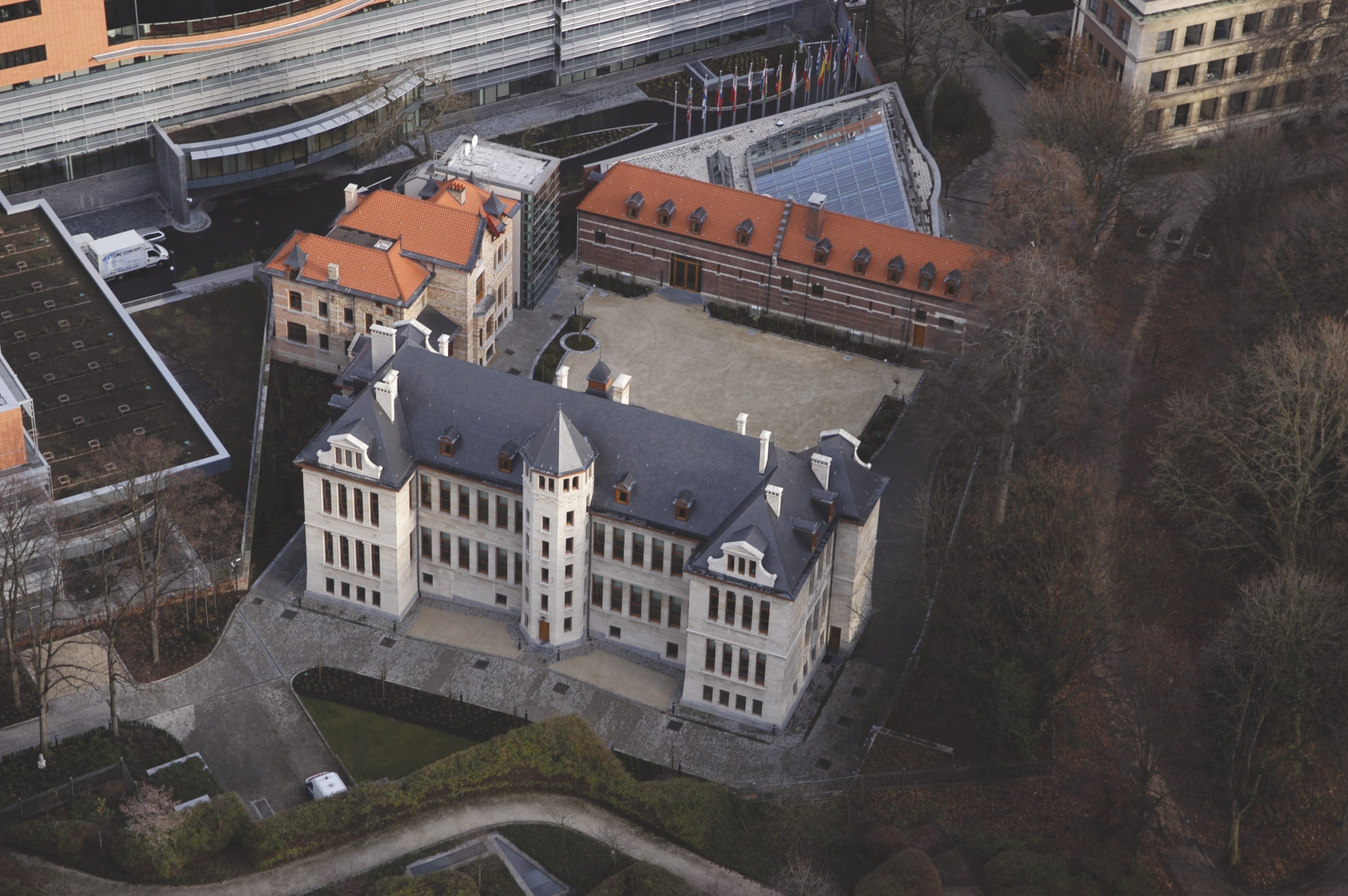 02 / 06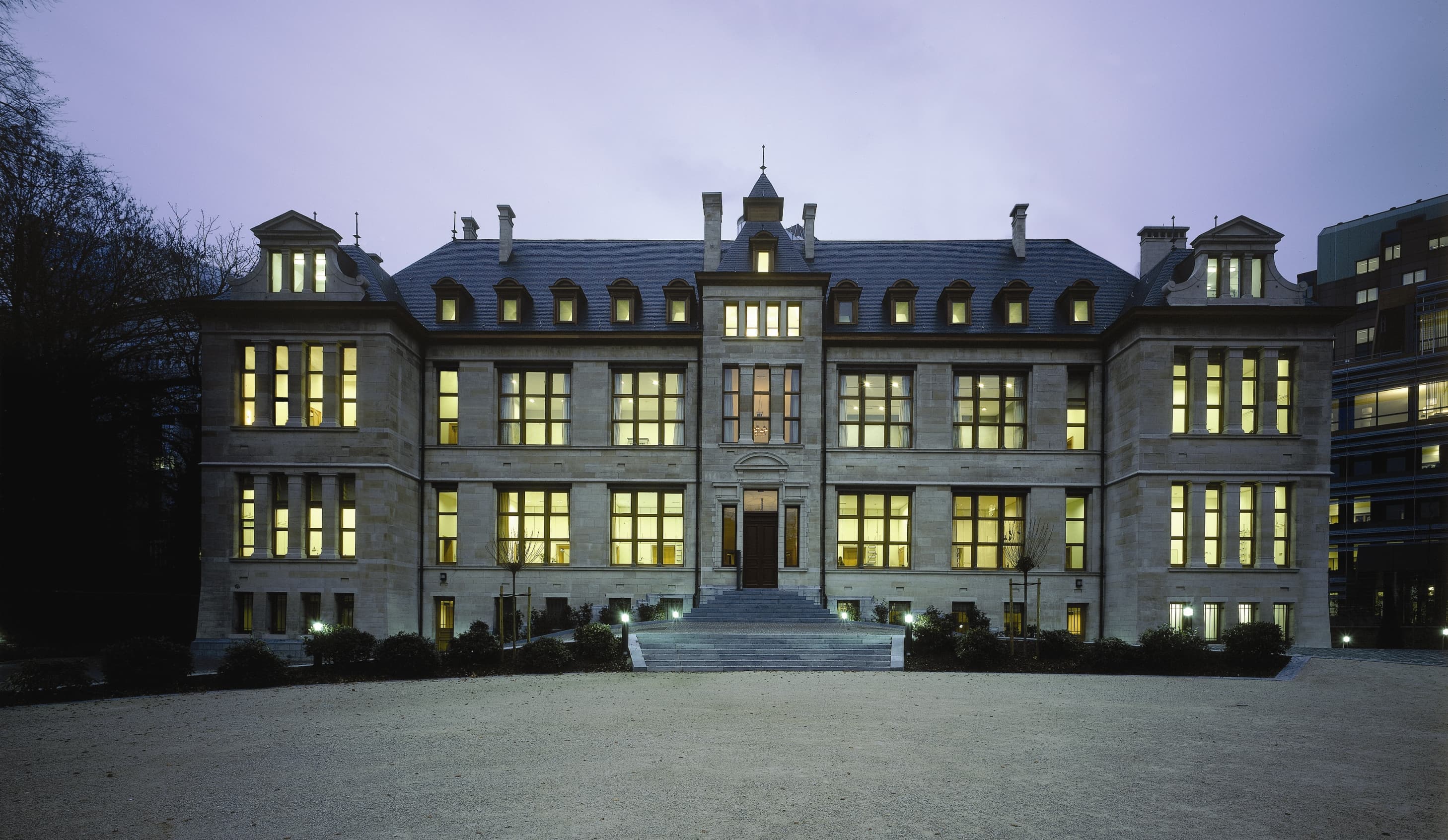 03 / 06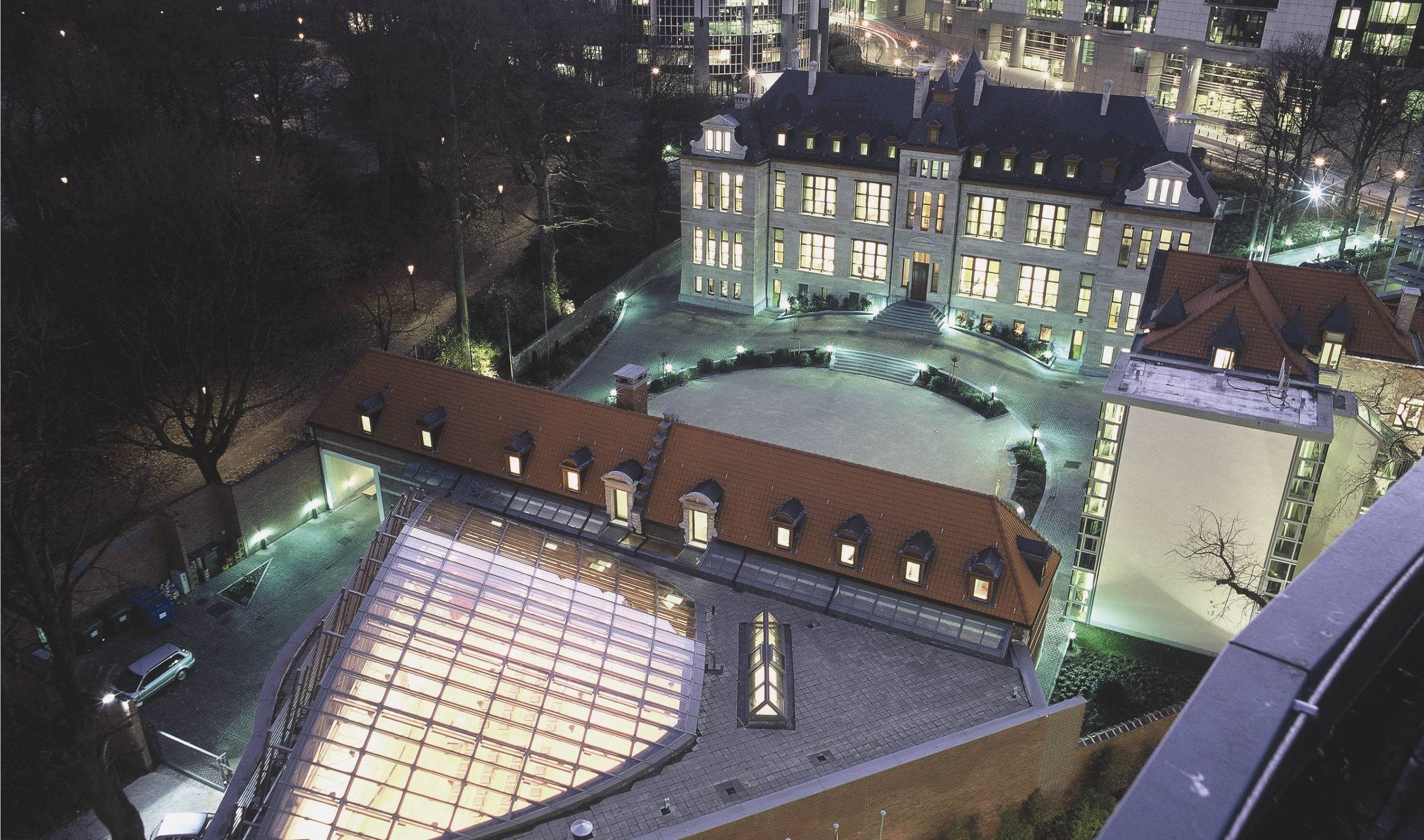 04 / 06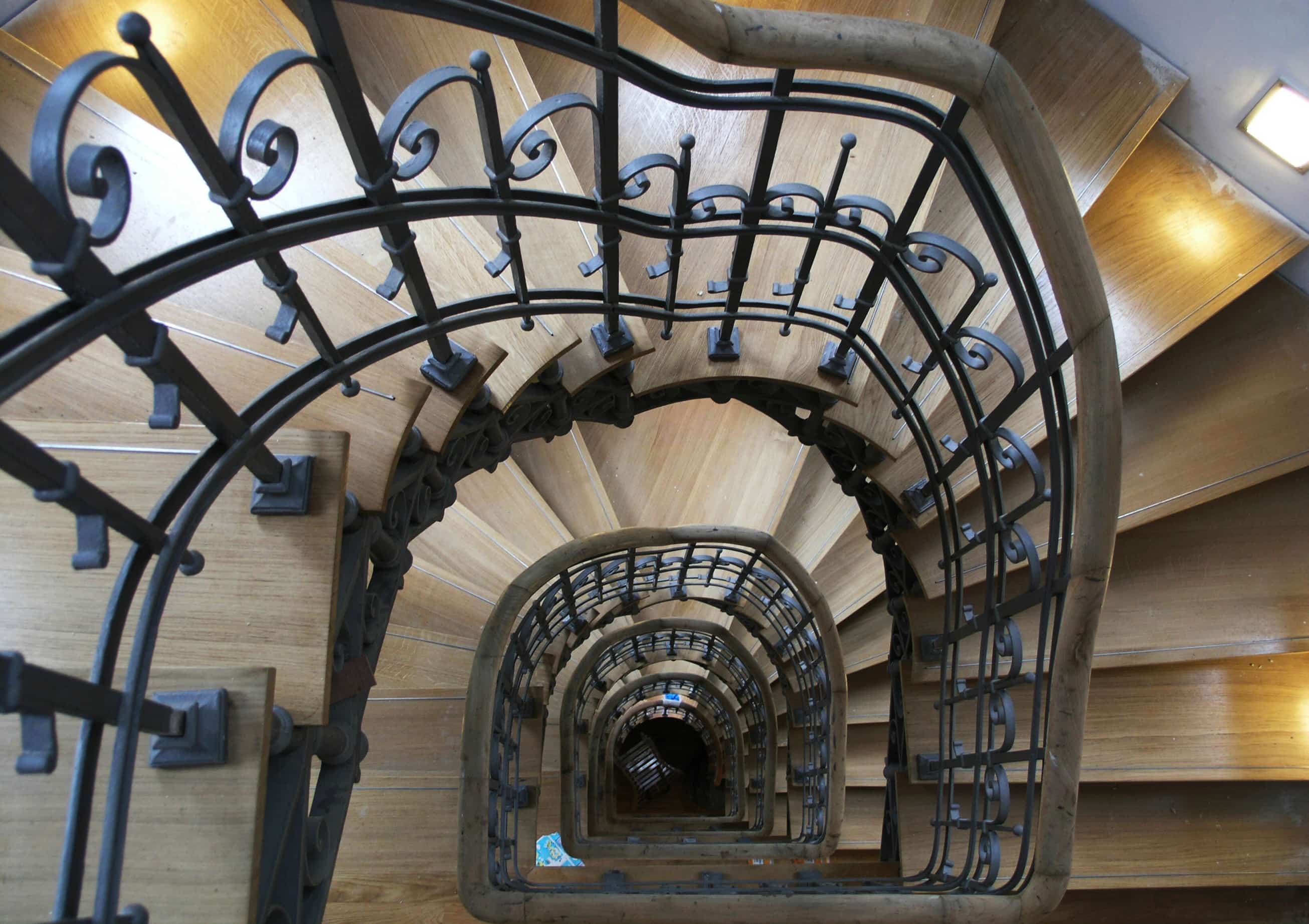 05 / 06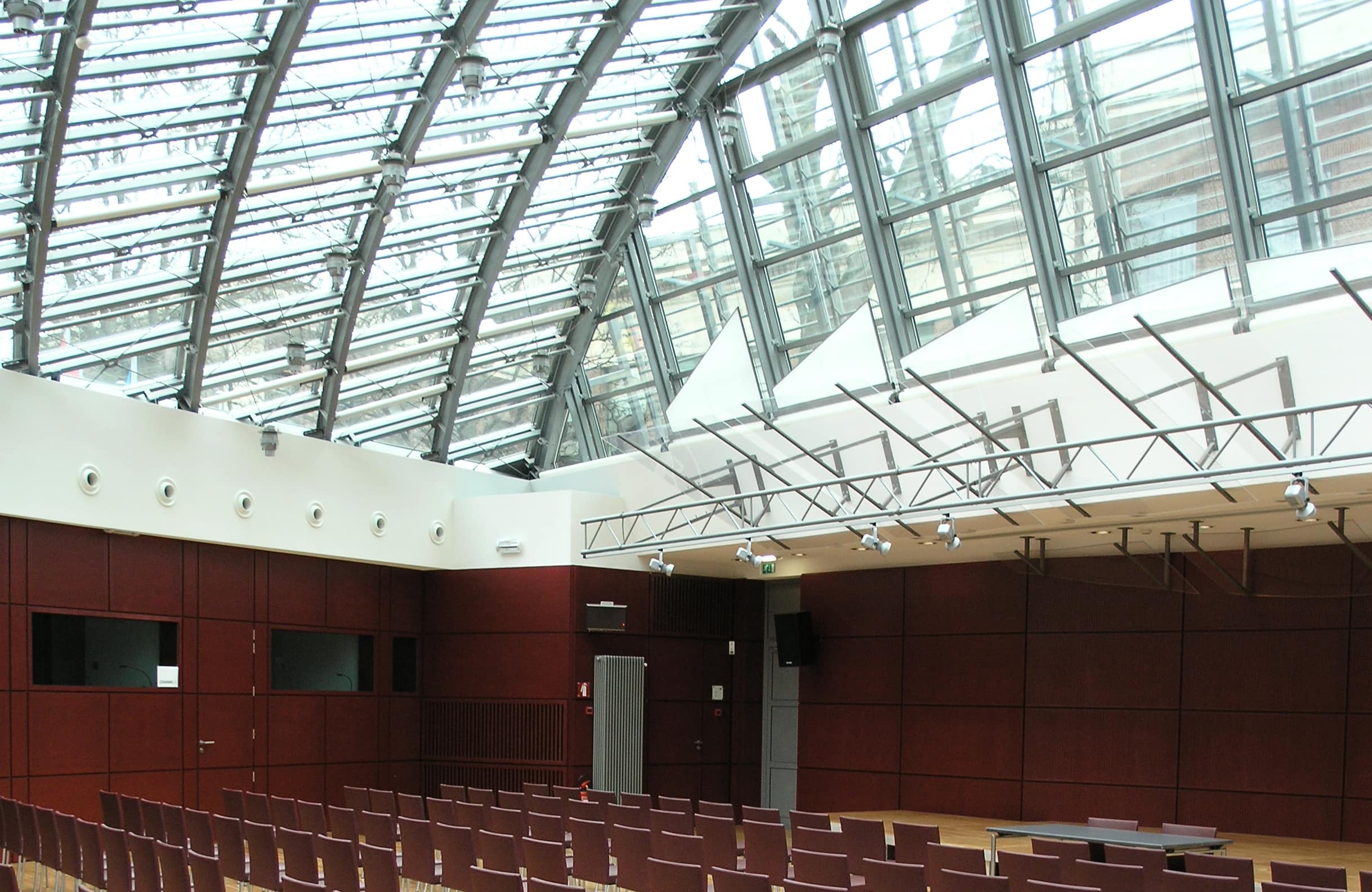 06 / 06