Meet Design Manager Marc Leermakers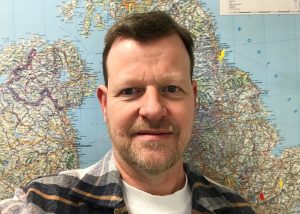 Hallo, Guten Tag, Hello. For Marc Leermakers these languages are not strange! He has been working for Pellikaan since 2014 and has gained quite some international experience since then.
Marc first came into contact with Pellikaan in 1999 on the David Lloyd Club Bolton project in England. At that time he was still working for Hooper Architects. "I was working on many projects for Pellikaan in those days. In 2014 there was a big dip in the architectural world. That is when I thought: 'Now may be the time to make the switch to Pellikaan'," Marc explains. And so it happened, and he certainly doesn't regret his choice!
Design Manager
As design manager, Marc combines design and functionality with technical and financial feasibility. He manages the design process. At Pellikaan, most of the design development takes place during the construction phase. Whatever is designed, is immediately built. Marc is responsible for the design from the start of construction until completion. "I like that," says Marc, "The job is very broad. You have to see where problems can arise and you are an important link between what happens on the construction site and the subcontractors. You have to know everything. From the ground work and the steel construction to the concrete and finishes."
International character
What also makes the job interesting is the international character, with branches in the Netherlands, England, Germany and Belgium, there is a lot of variation! Marc himself has worked in the Netherlands, Germany and England. Each country is unique and has its own way of working. "That keeps you on your toes," says Marc. "Personally, I like the fact that I can be functionally deployed, in any country. That's a nice thought."
Travel

Working abroad also means travelling a lot. Generally, Marc is in England for three days every week. What do his working days look like? "When I go to England, my working day starts around 5.00 am, because you have to catch your flight around 7.00 – 7.30 am. When I arrive at the construction site, I first start with a tour. What has changed? Are there any problems, points of attention or questions? And then I start my daily work," Marc explains.
"The days are long, because you usually work until 7 pm. Then you go to the hotel – freshen up a bit – and go for a drink and a meal with your team. That's the advantage of working abroad with your team, we know each other well and get along well.  That's also because you spend time together in the evenings. If you have a drink together after work, you talk about other things than work, which certainly also applies in Germany", says Marc. The teams are closer as a result. That also works well if there are problems; you can solve them together and help each other out."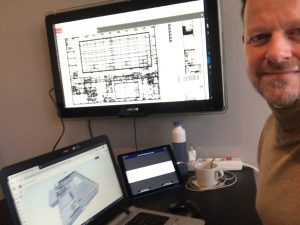 Finally, we asked which special projects have stuck out to Marc? His answer: "Pellikaan has some great unique projects anyway. I am proud that I was able to work on a number of prominent projects. Such as Villa Flora "sustainable building for Floriade 2012″ (NL), Lewisham Leisure Centre (UK) and Familienbad Düren (DE), a sports and family pool with sauna and a large 50-metre pool. But actually I am proud of all my projects!"