Young people at Pellikaan
What could be more fun than to see young people's enthusiasm regarding your profession? That is why you can find them at Pellikaan on a regular basis. They visit the sites, celebrate milestones with us, do school projects or traineeships.
Construction art
As an example, local students helped decorate our site hoarding in Newbury with a Rugby World Cup theme. Primary school pupils prepared drawings for the start ceremony in Wyre Forest and students in Heerlen, The Netherlands made great short videos about the work on site (see their videos here). In Tadworth a group of students is following the whole project from start to finish. We are looking forward to see their film at the end!
From work experience week to thesis
Other young people joined us for traineeships. Dutch 14-year old Demi did her work experience week at head office in The Netherlands; 17-year-old English Ben discovered that he found the design aspect most interesting during his week on site in Washington. Brandon, Sjors and Sjef all did traineeships at Pellikaan whilst studying construction / engineering –  and ended up working with us as assistant site managers and as design manager. And just this week, Bert and Kenny presented their thesis for their Bachelor in Construction Engineering. Over the past months they researched which building envelope solution is ideal for new Pellikaan school buildings.
Social Return on Investment
To create awareness and affiliation with a project, to inspire young people about our work, and provide them with the opportunity to get practical experience. "It is all part of our role as principle contractor" says Andrew Laslett, project manager in Tadworth. Our projects are important to the local community: we subcontract regionally where possible and we involve the people in the neighbourhood – especially children and young people. "It is also motivating for us to see the enthusiasm of students when they visit the construction sites,it provides the entire site and workforce with a validation for our efforts."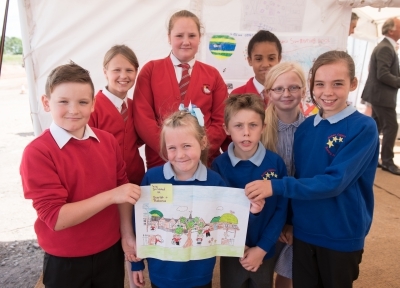 Wyre Forest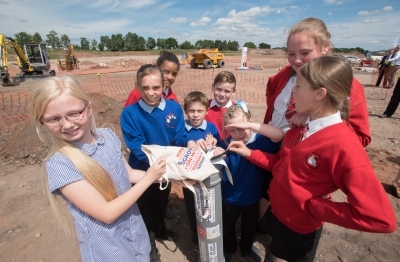 Pupils in Wyre Forest prepared great art themed to the new leisure centre; they also helped fill an bury the time capsule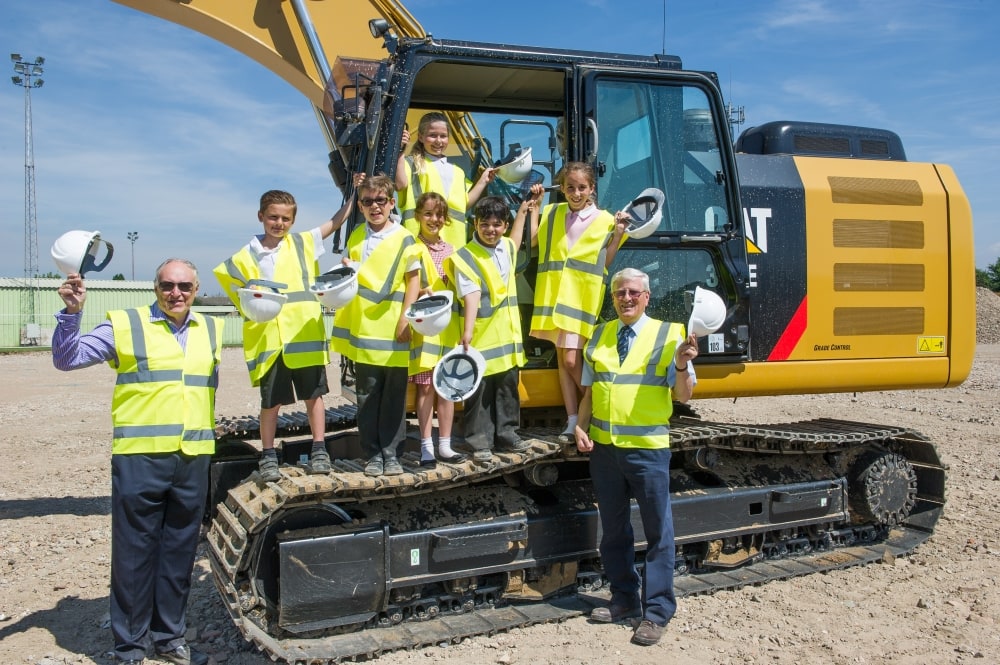 Tadworth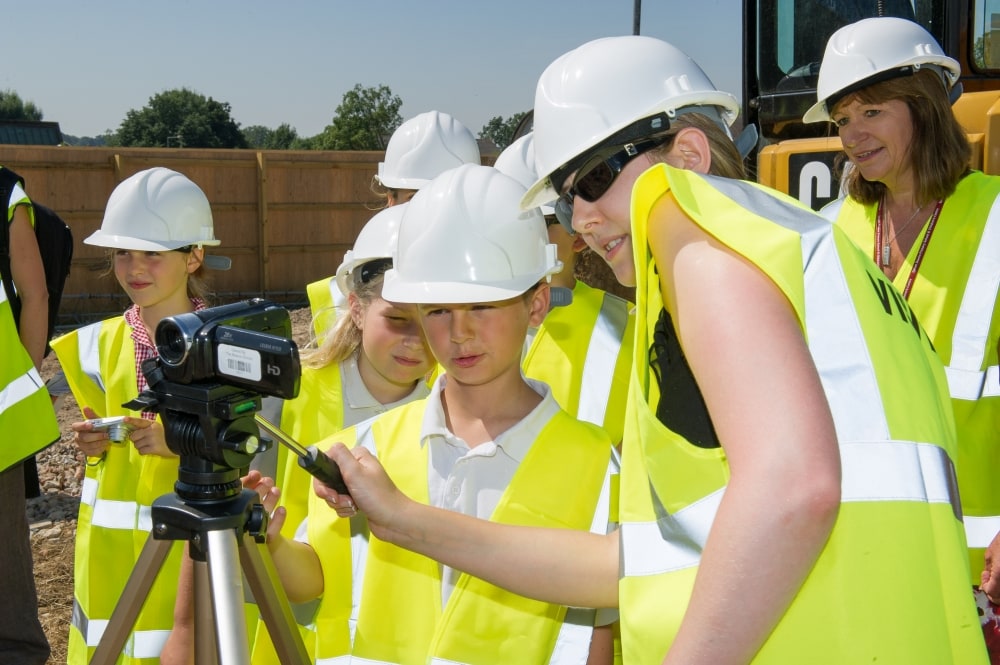 In Tadworth, a group of students is following the project from start to finish – with camera!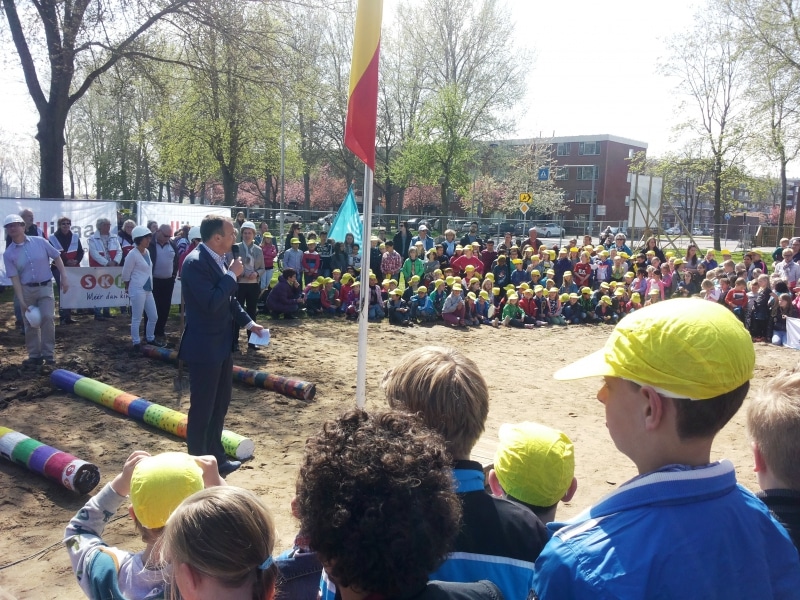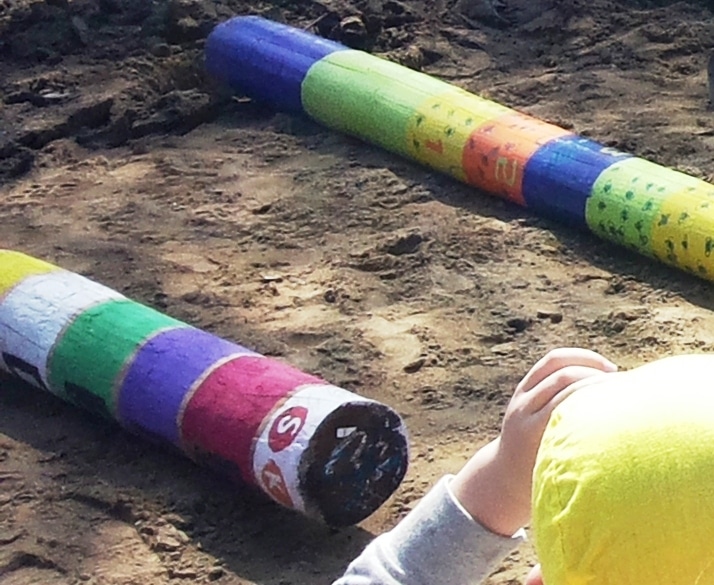 Culemborg
In Culemborg, pupils made beautiful piles for their own new school building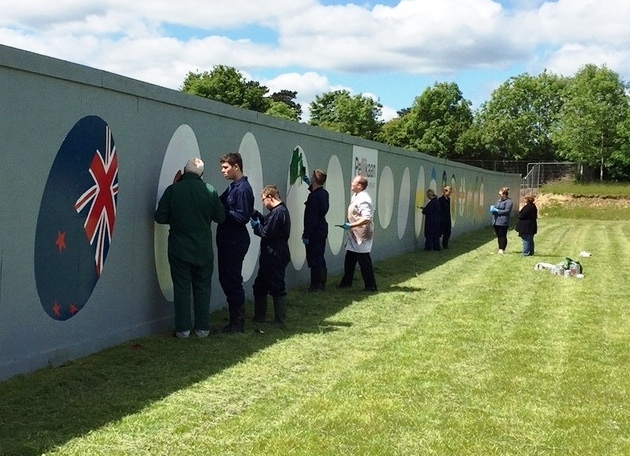 Newbury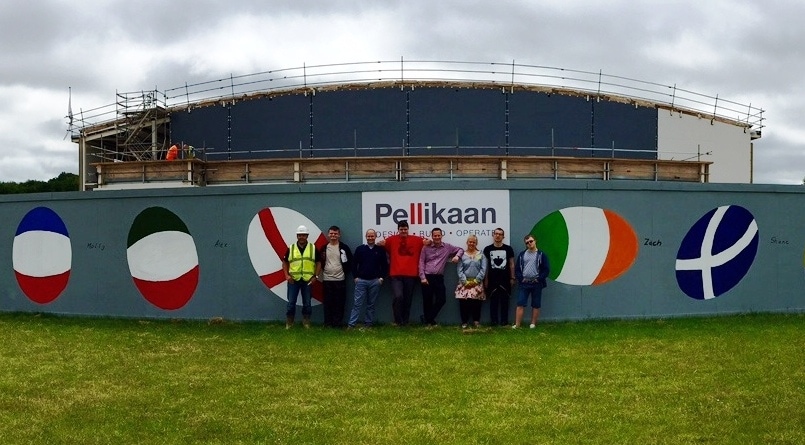 In Newbury, local students helped decorating the hoarding in a Rugby World Championship theme, with balls representing all participating countries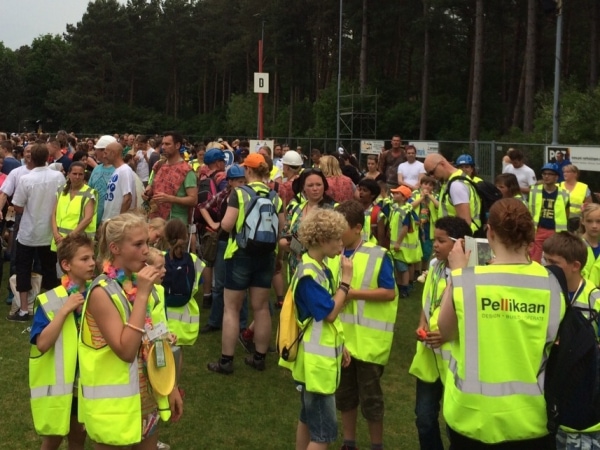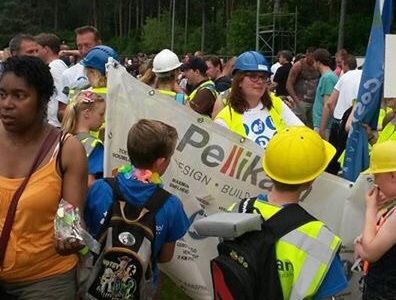 Hilversum
For the annual "hiking week", schools in Hilversum chose the "Construction of the new school" as a theme. Pupils got to use some of our gear to get in the mood