Swimming Pool De Vrolijkheid, Zwolle
Swimming Pool De Vrolijkheid has approx 1575 m2 water surface. 25 meter pools, training pool, children's pool and a combined training- and leisure pool.
In addition there is an indoor slide, a restaurant, spectator seating and several areas for clubs and fitness. Pellikaan was able to provide the best proposal within the tight budget that Zwolle Council had set. The design & build plan was judged on design, maintenance and operation. Our operating experience was very useful in developing this efficient plan.
Client
Zwolle Council
Architect
pos4 architekten / Strategie Architecten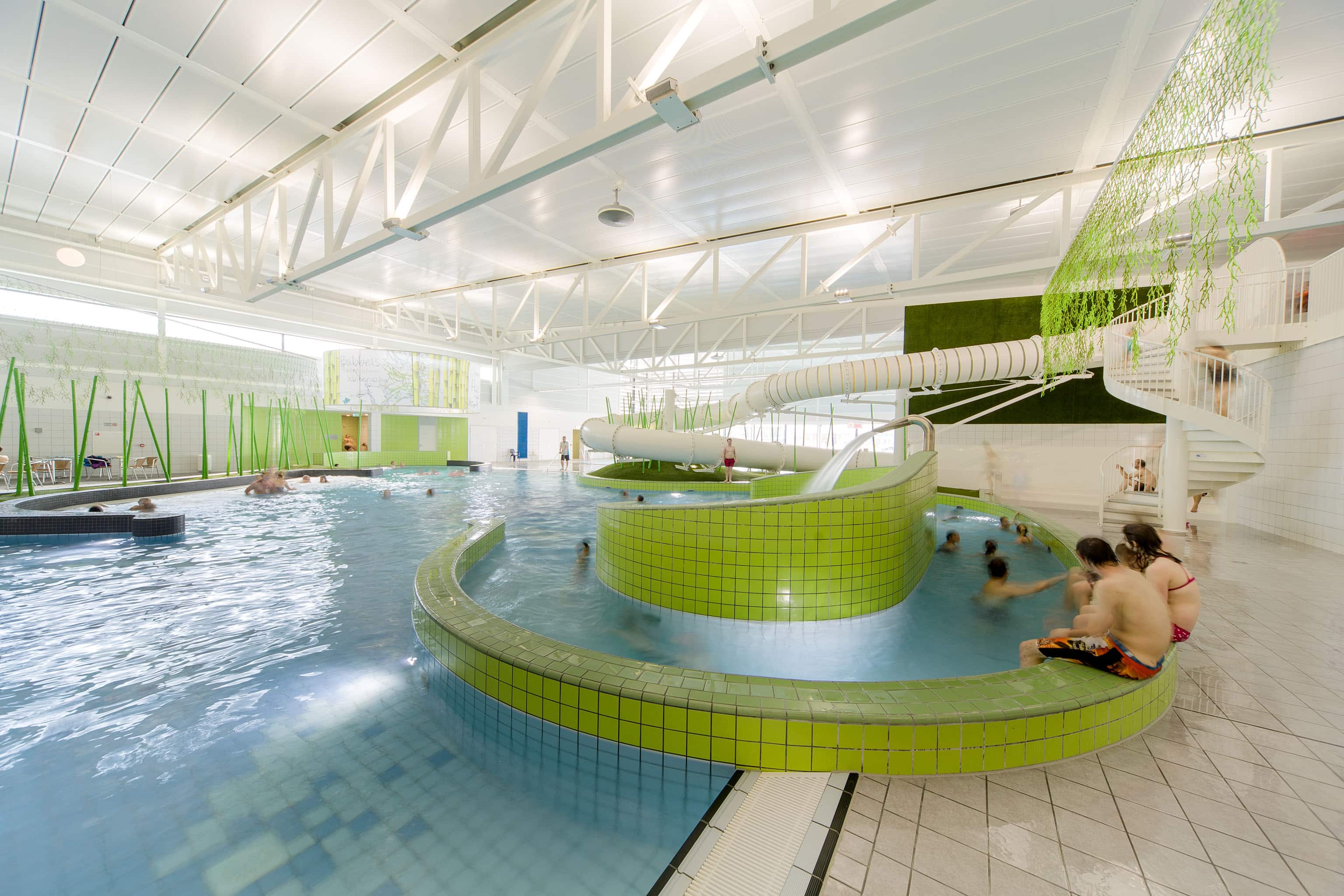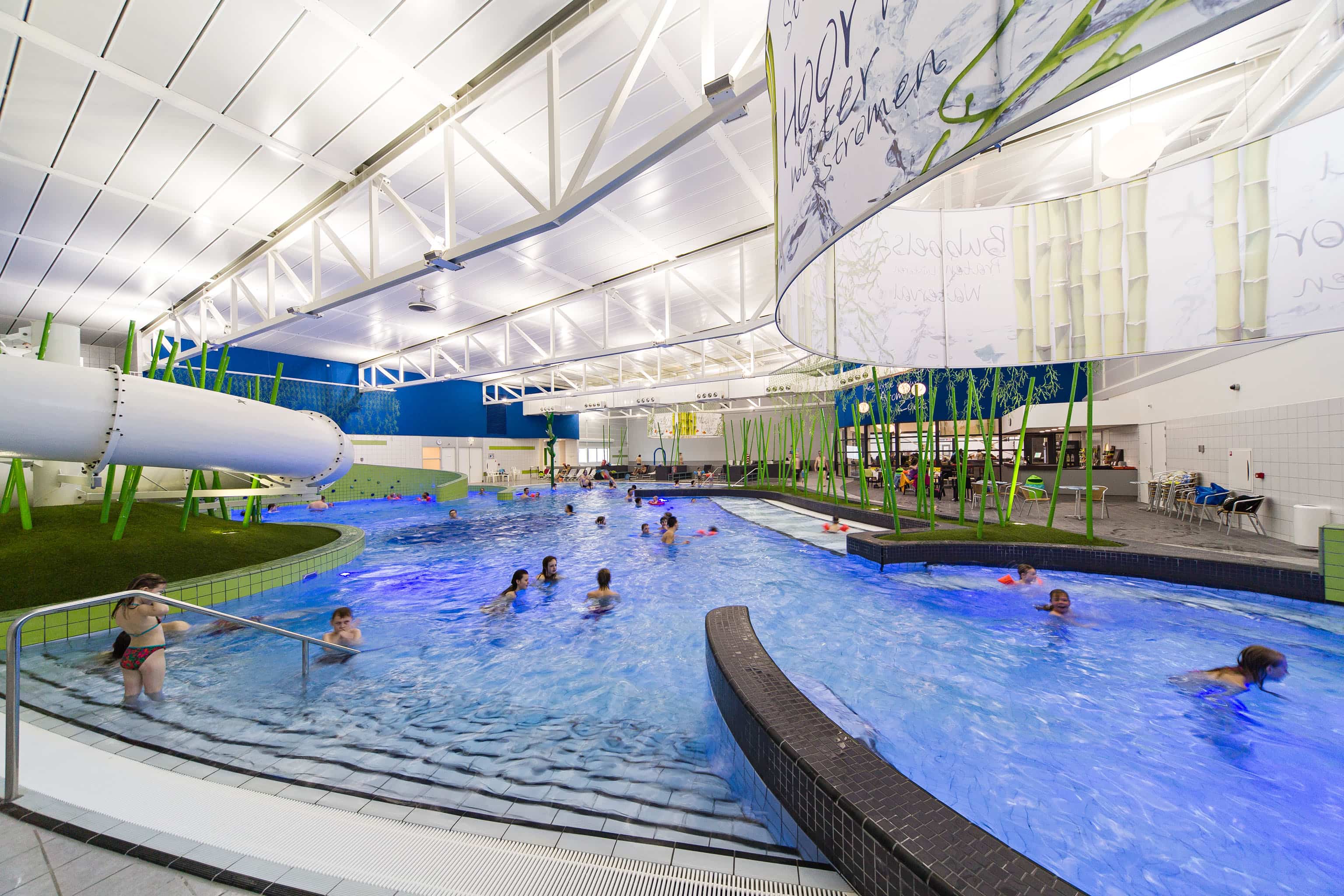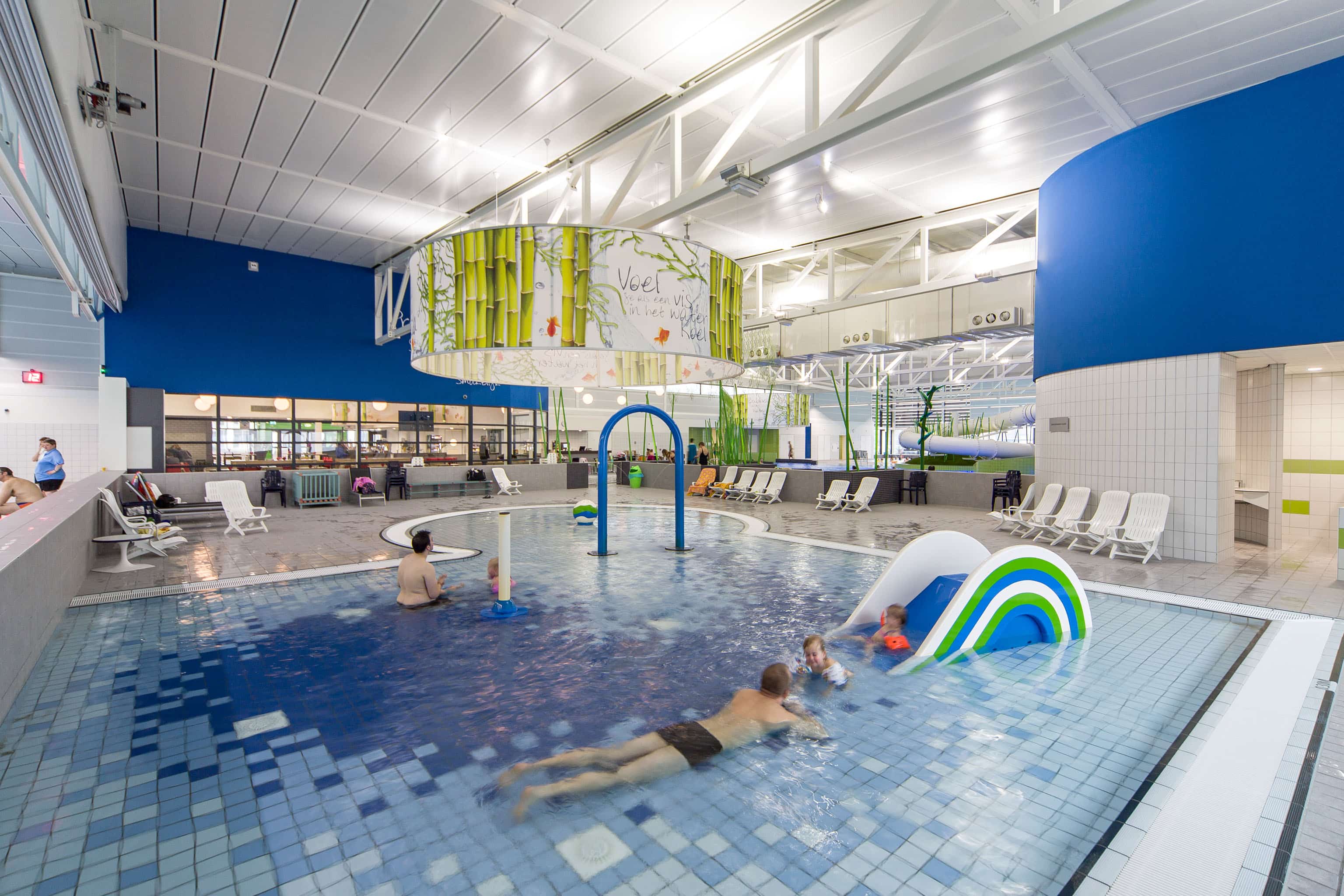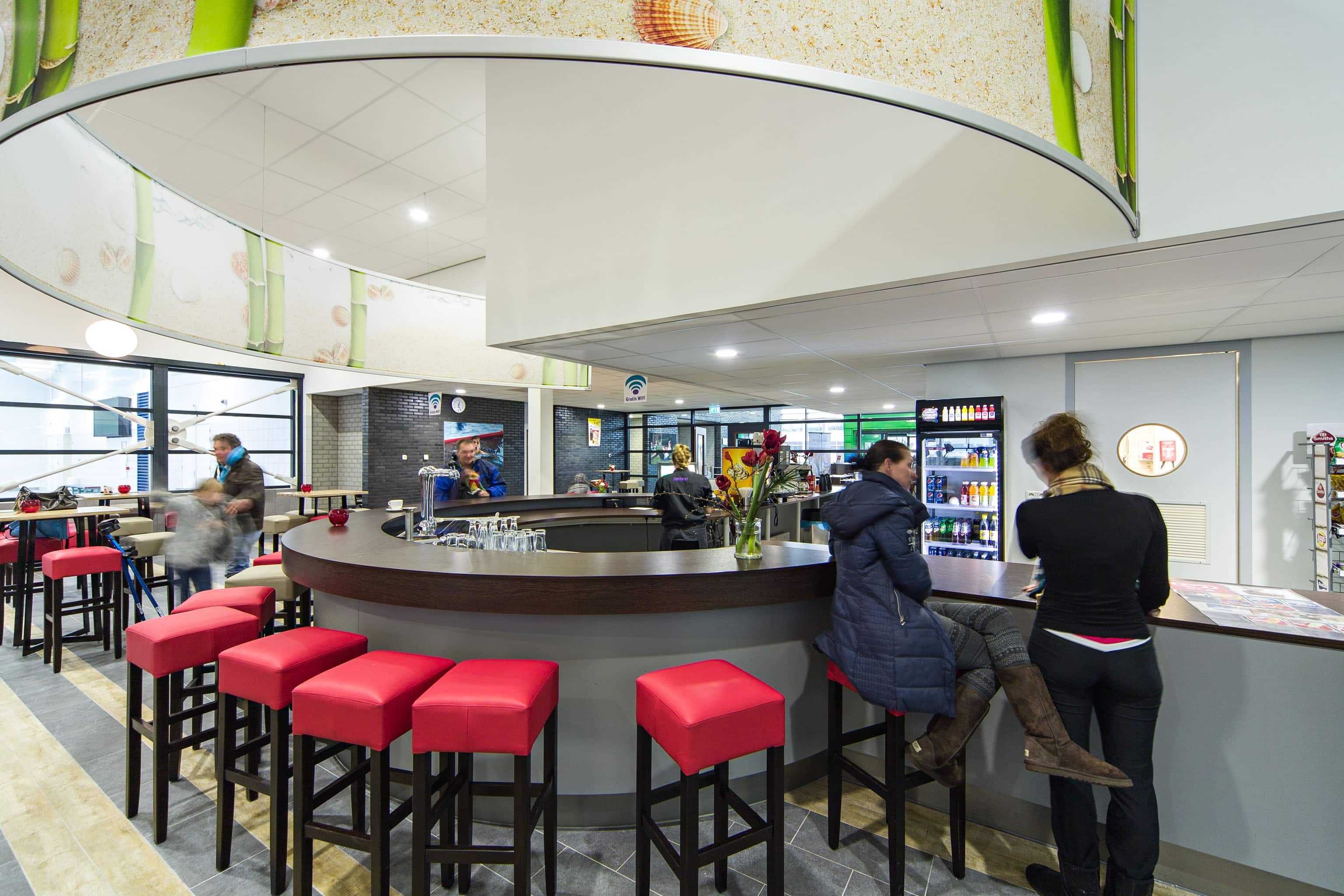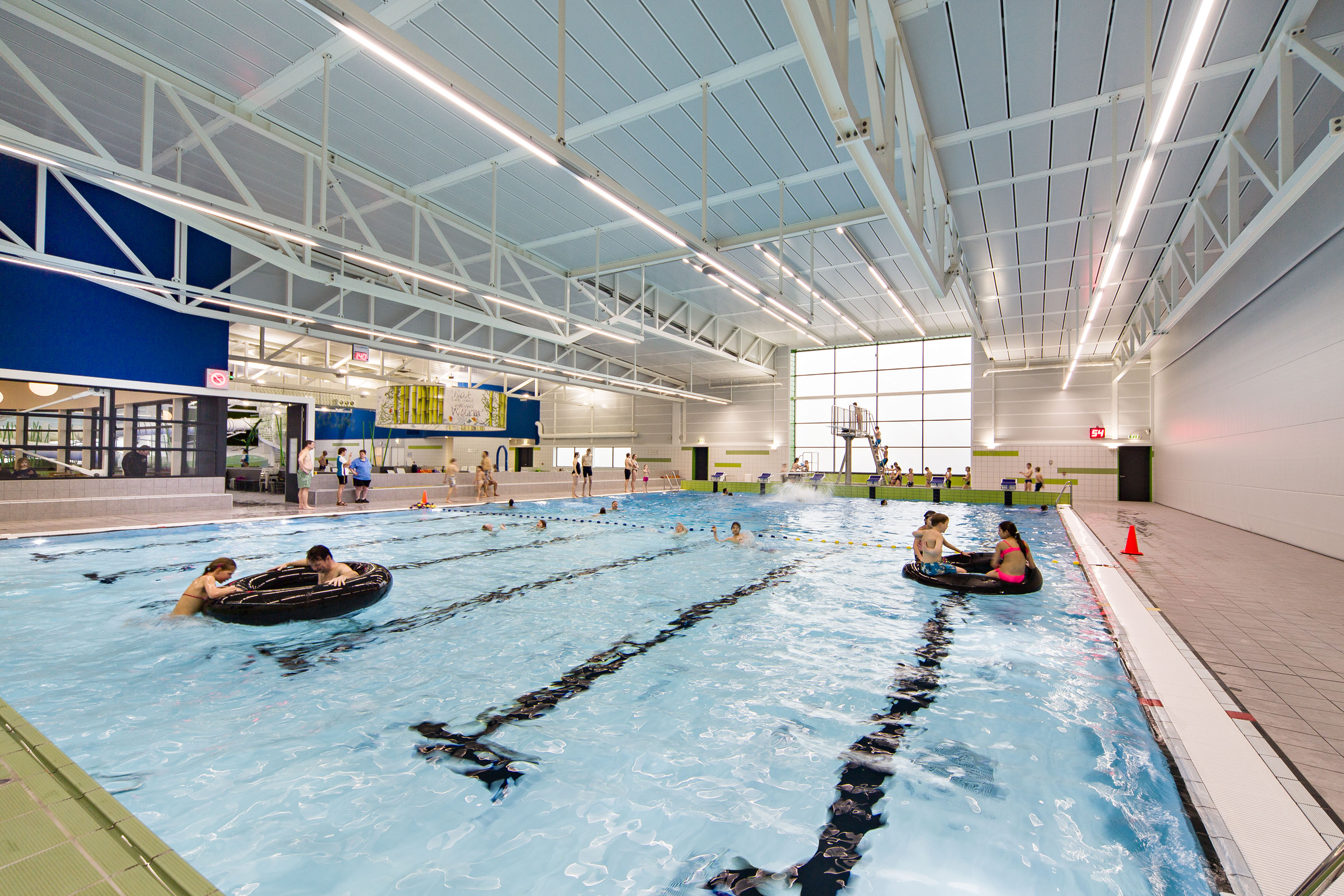 Sustainability
In the building, several sustainability measures were provided which save energy, water and maintenance cost, and which generate heat. Examples include an optimum location facing the sun, the indoor slide, low-pressure pool filters, high-efficiently motors in the air handling units, heat recovery,
additional insulation, grey-water circuit, LED lighting, use of a biomass installation, solar boiler and 2550 m2 photovoltaic panels.
Because of these measures, this swimming pool is one of the most energy efficient pools that can be realised at this time.