Glass Mill Leisure Centre Lewisham
The Glass Mill Leisure Centre is situated on the lowest three floors of a 27 storey apartment building in Lewisham. There is a competition pool with spectator seating and a judgement platform and a 20 meter learner pool, both with movable floors. On the first floor a gym and two dance studios are located as well as a wellness area with treatment rooms, sauna and steam room. Further areas include a club room, climbing wall, crèche, reception/café area and meeting rooms. The centre won the award for Best Built Project – Community Scale at the London Planning Awards.
The finishes of the elevation are particularly interesting: 1400 glass panels in ten colours are illuminated from above. The lighting responds to the sounds outside the building, such as traffic, trains and pedestrians. The pattern for the panels was made by an artist.
Client
Barratt London East / Lewisham Council
Architect
LA Architects
01 / 08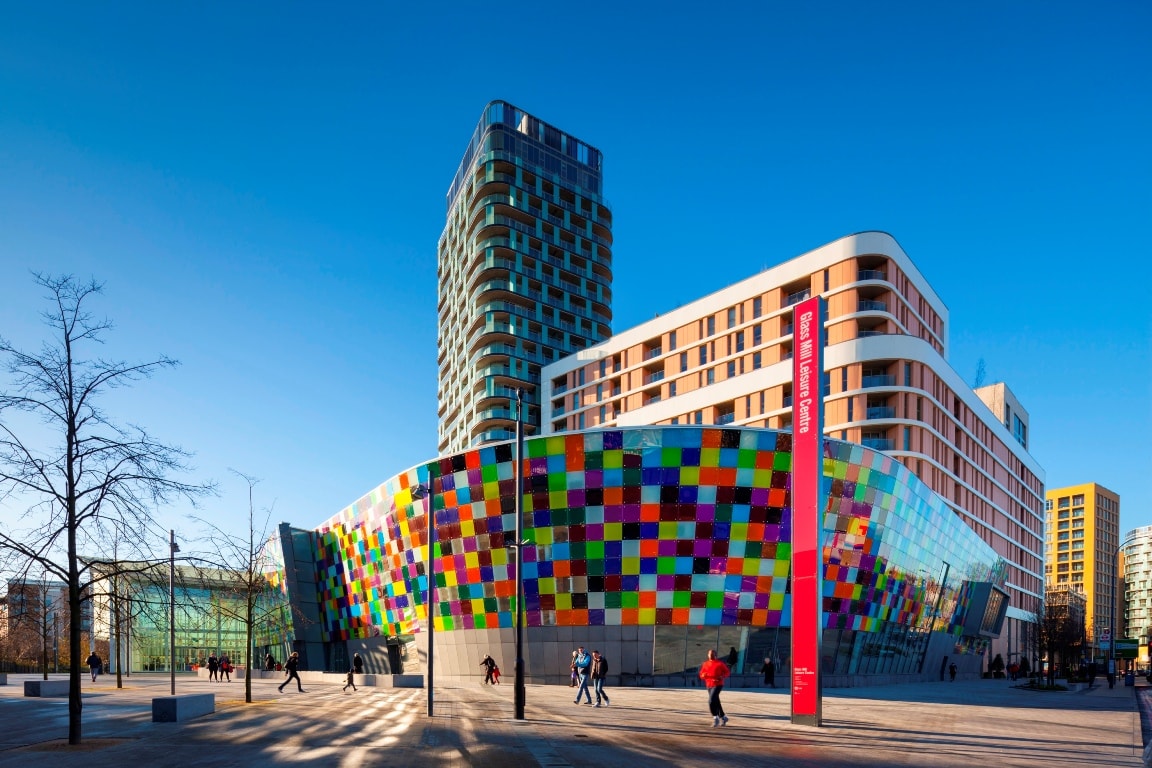 02 / 08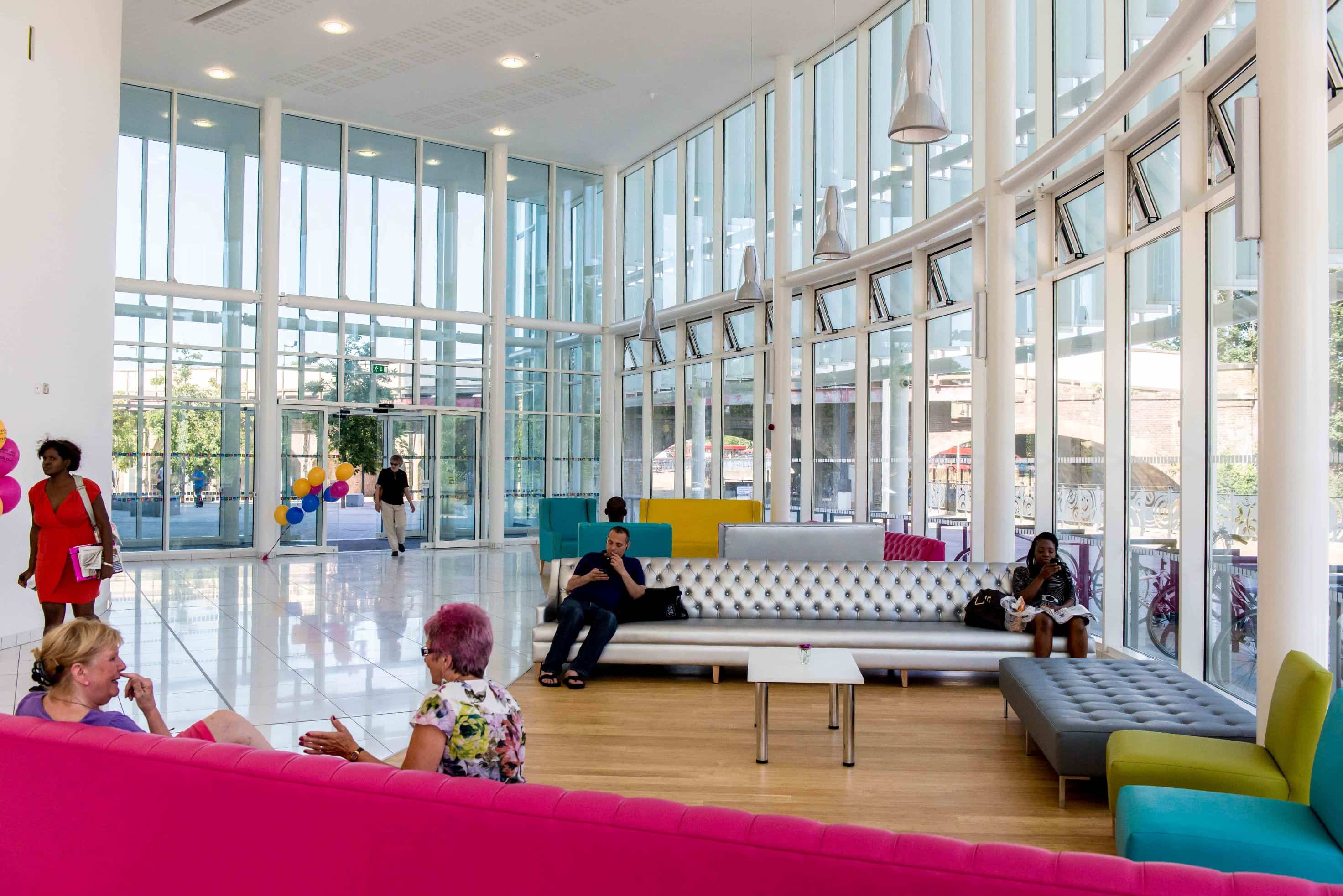 03 / 08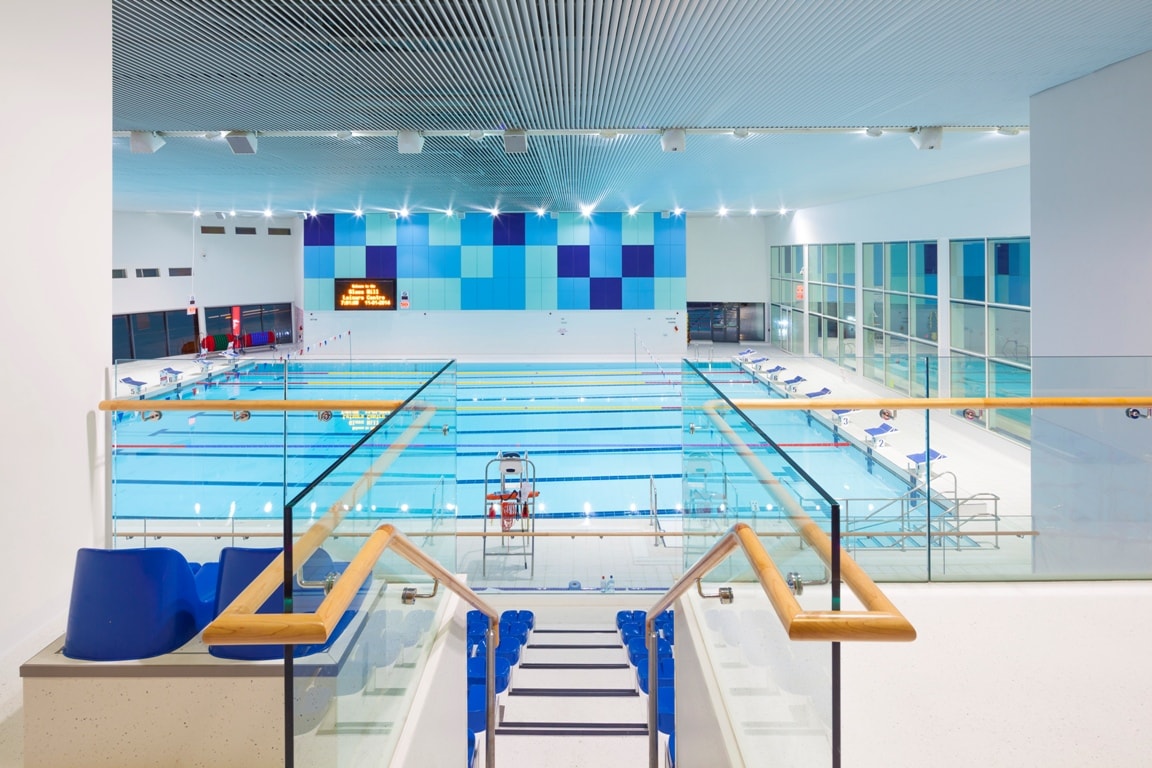 04 / 08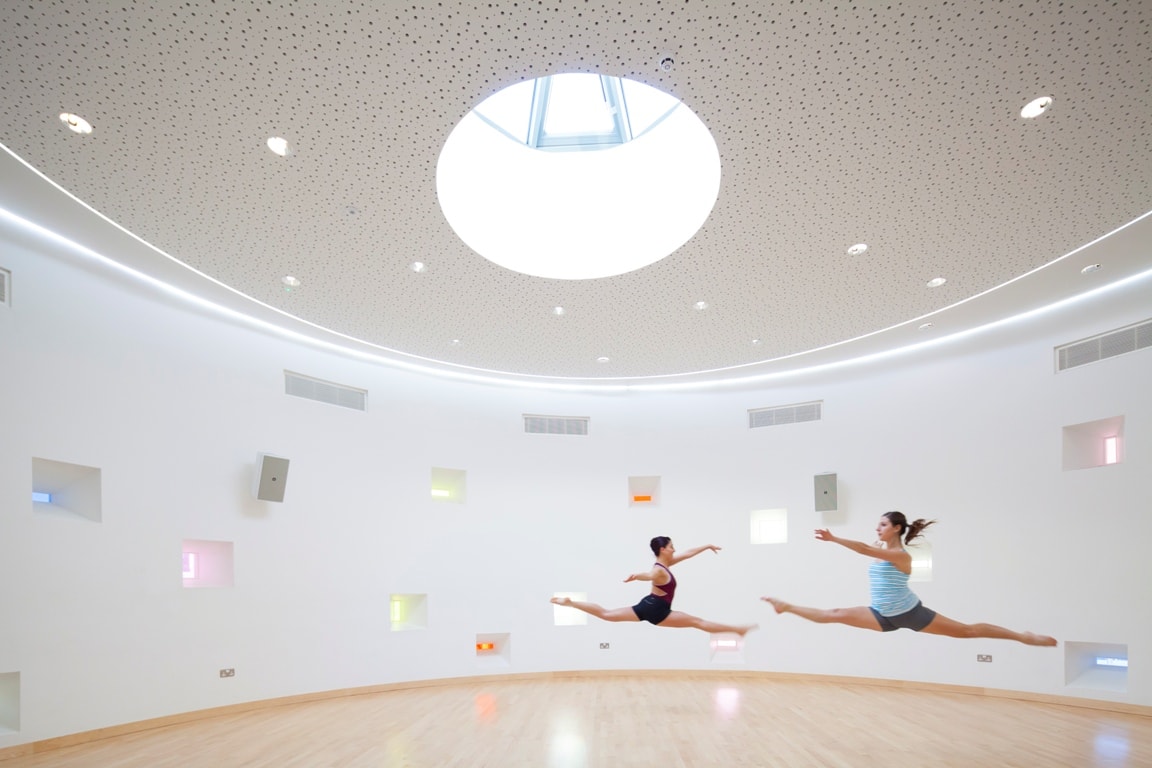 05 / 08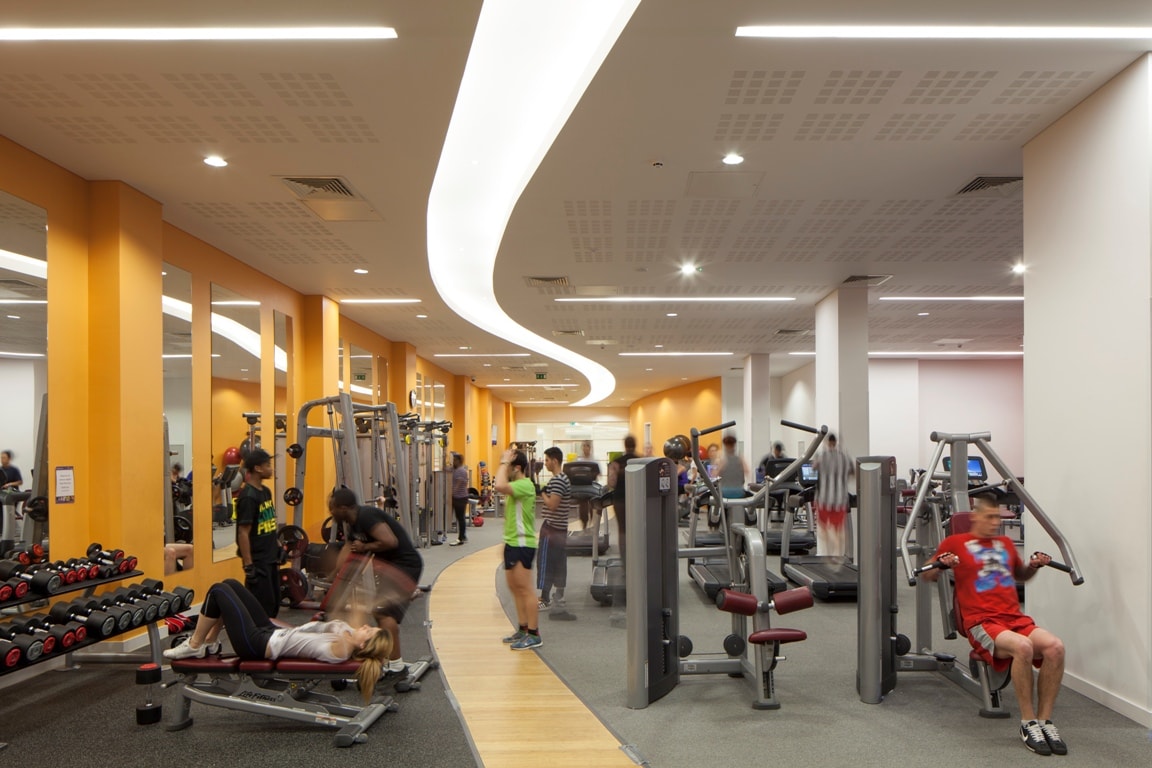 06 / 08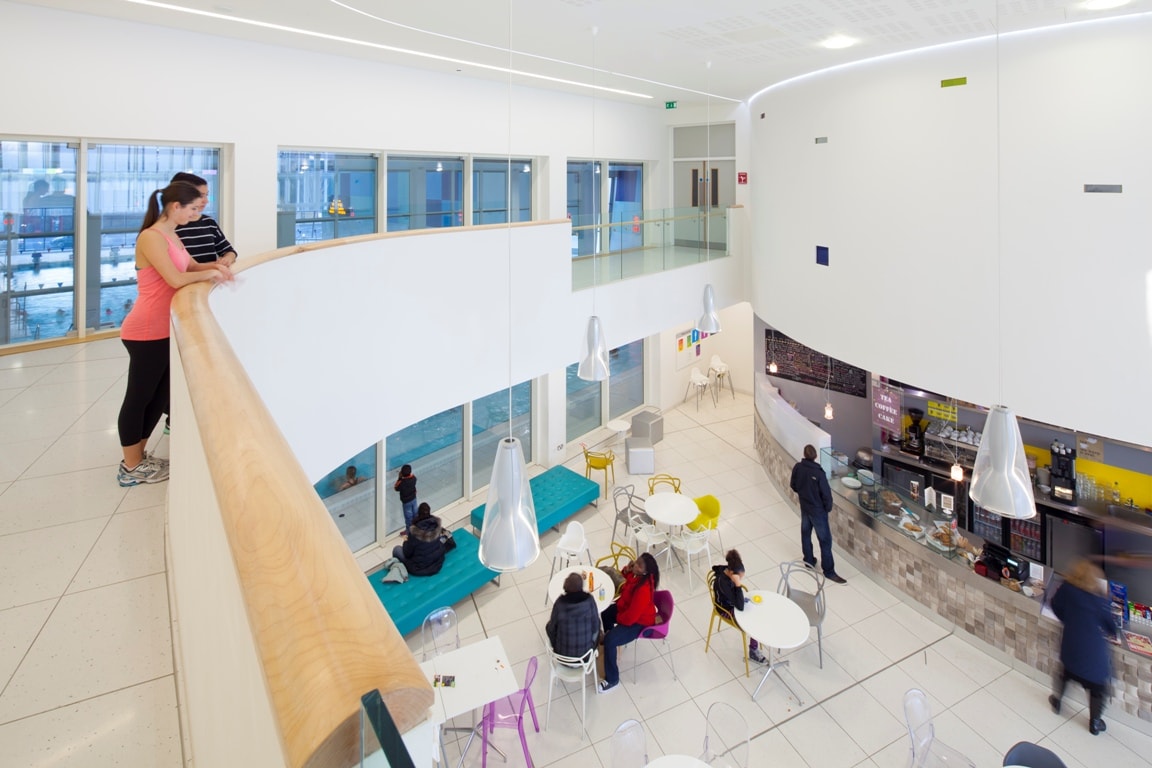 07 / 08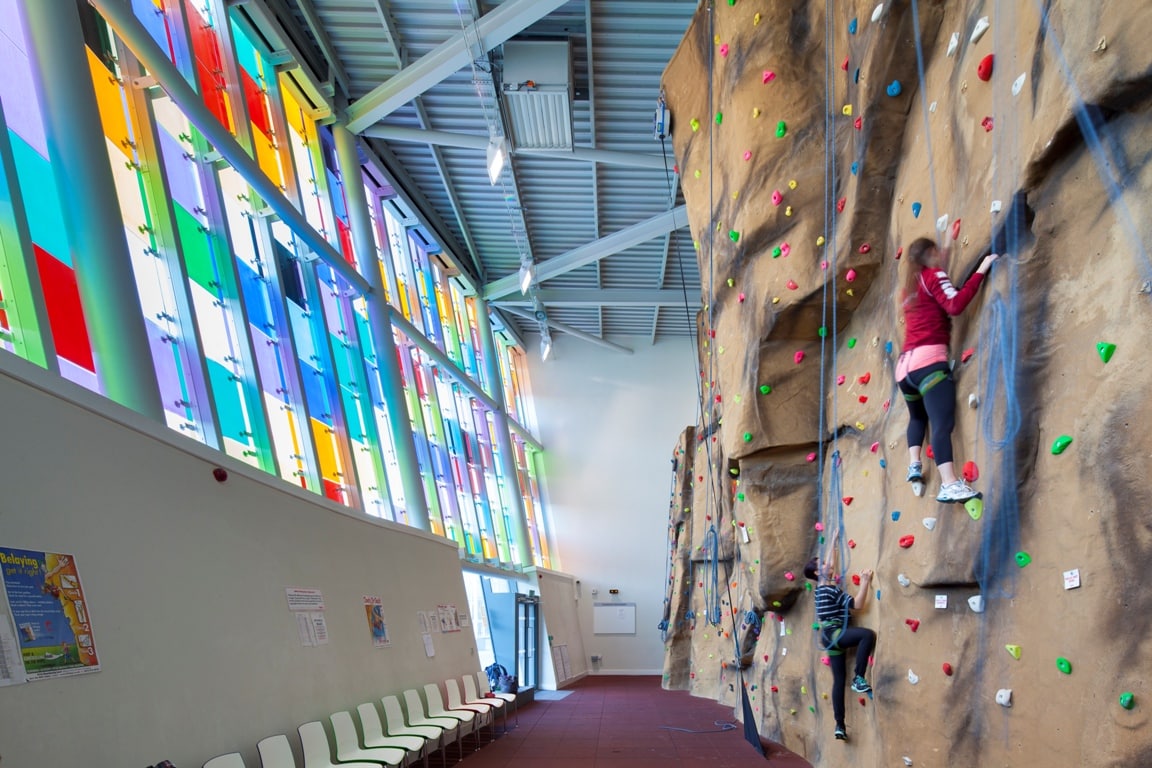 08 / 08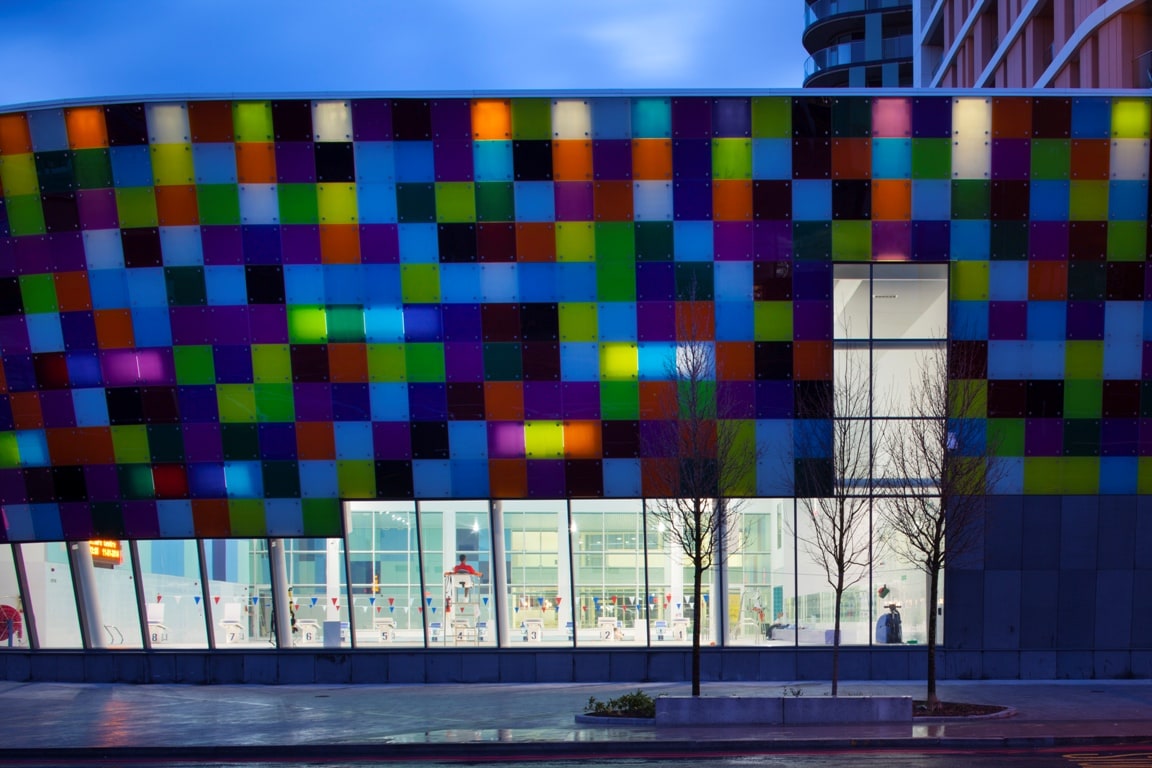 Richard van Emmerik
Director