Wellness Centre and Leisure Pool monte mare Bedburg
In cooperation with monte mare Architects and Engineers, Pellikaan completed an exclusive swimming pool and wellness centre in approx. 15 months. The combination of a modern swimming pool with high quality exotic Lifestyle Resort is excellent. With some 650m² water surface it is one of the biggest pools in the region. In the public pool area, there are a 25 meter pool with 1- and 3-meter diving boards, learner pool, children's pool and also heated benches and a relaxing zone.
monte mare asked wellverde to take care of the interior design and decoration of the wellness part of the centre. They ensured that the magic of Bali is captured. The beautiful saunagarden is layed out with much water where a variety of saunas and pools can be found. Indoors, additional saunas are available as well as relax areas, feature showers etc. Treatment rooms are on the first floor, with solarium and an Indonesian mud pool.
The pool water is heated with a heat exchanger, using river water that was heated by a powerstation. With numerous innovative techniques and materials, the energy costs are significantly and sustainably reduced.
The Council awarded this PPP contract to monte mare, working with Pellikaan.
Client
monte mare Unternehmensgruppe / Stadt Bedburg
Architect
monte mare Architekten und Ingenieure
01 / 08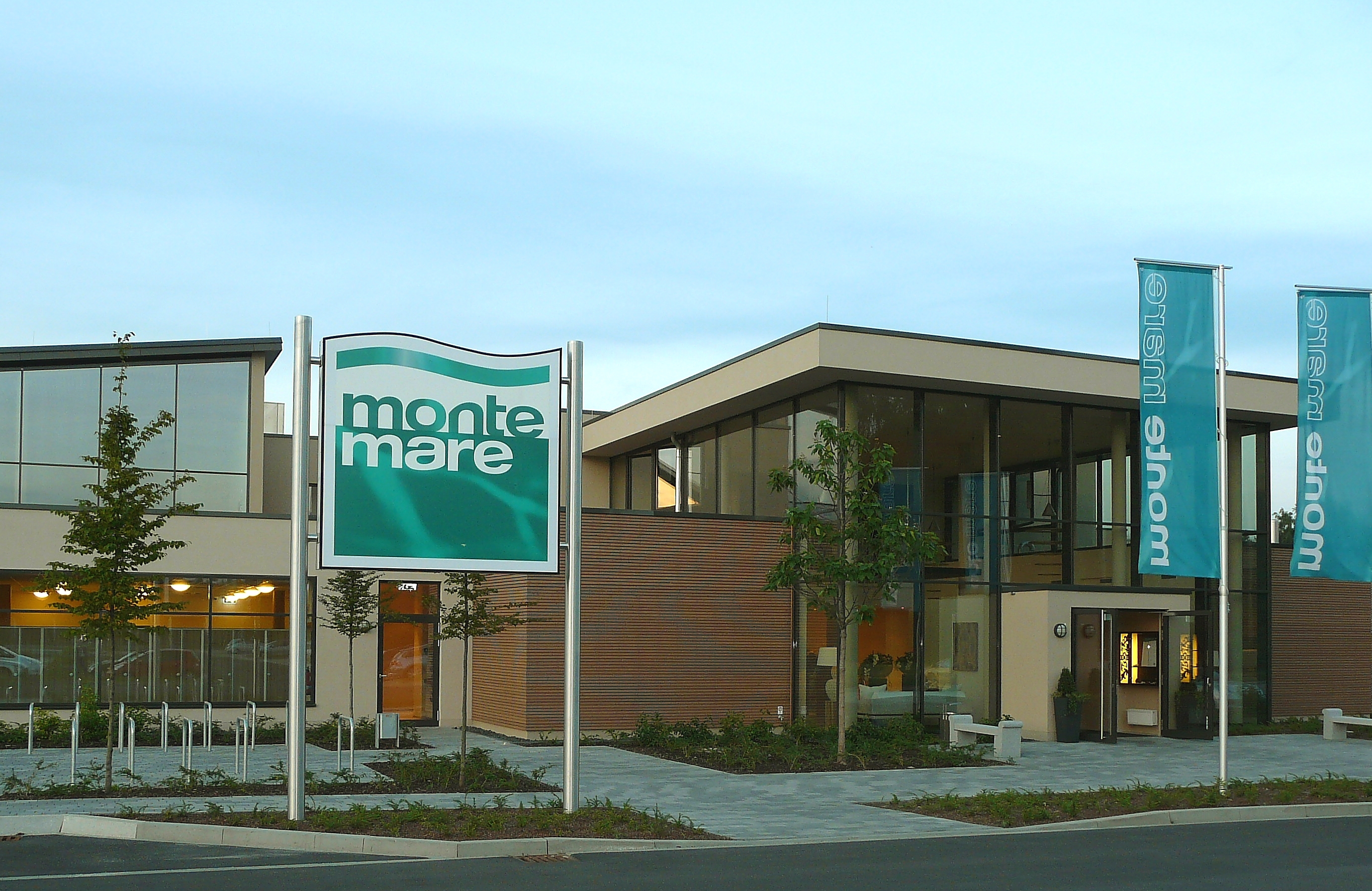 02 / 08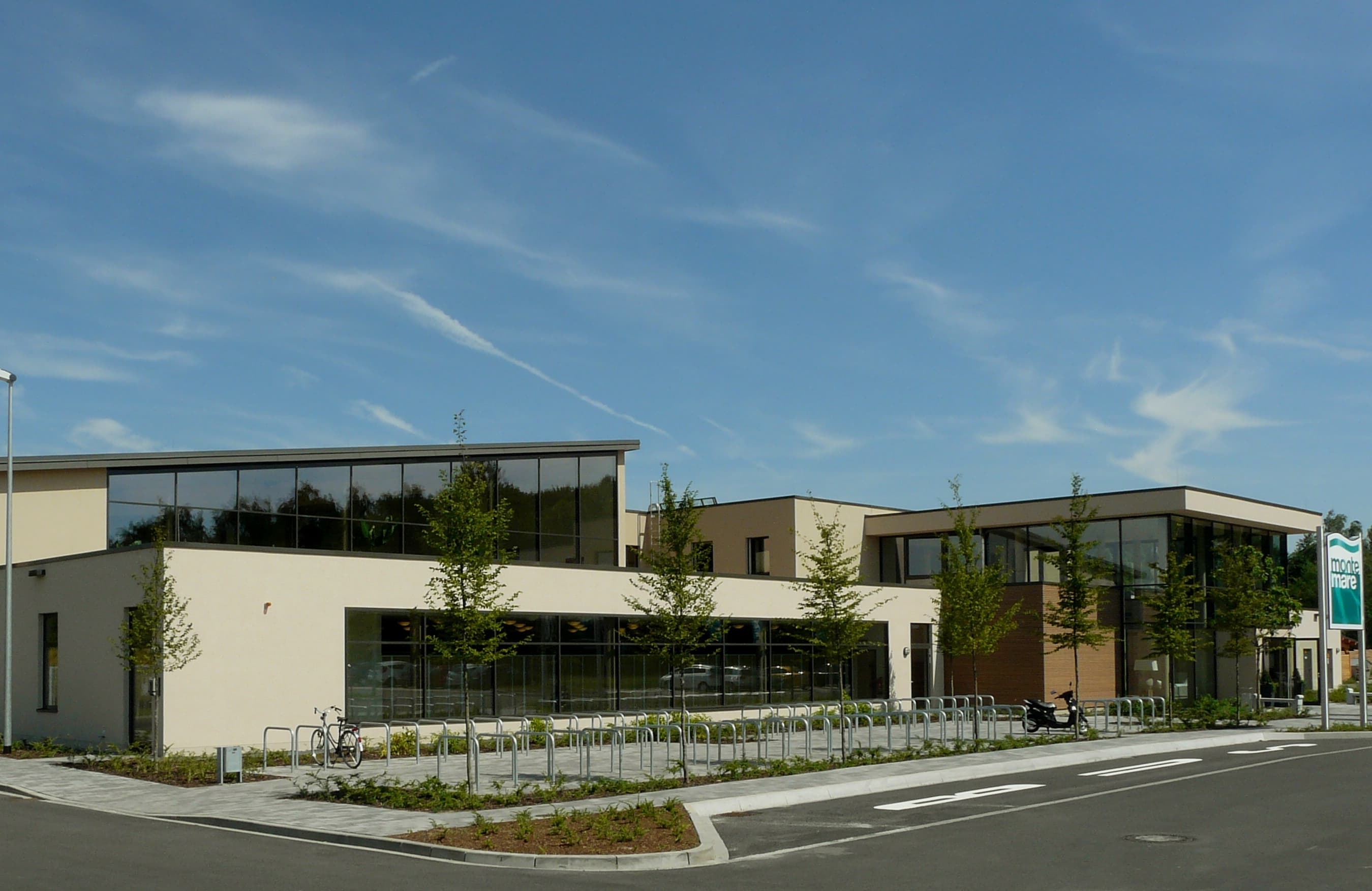 03 / 08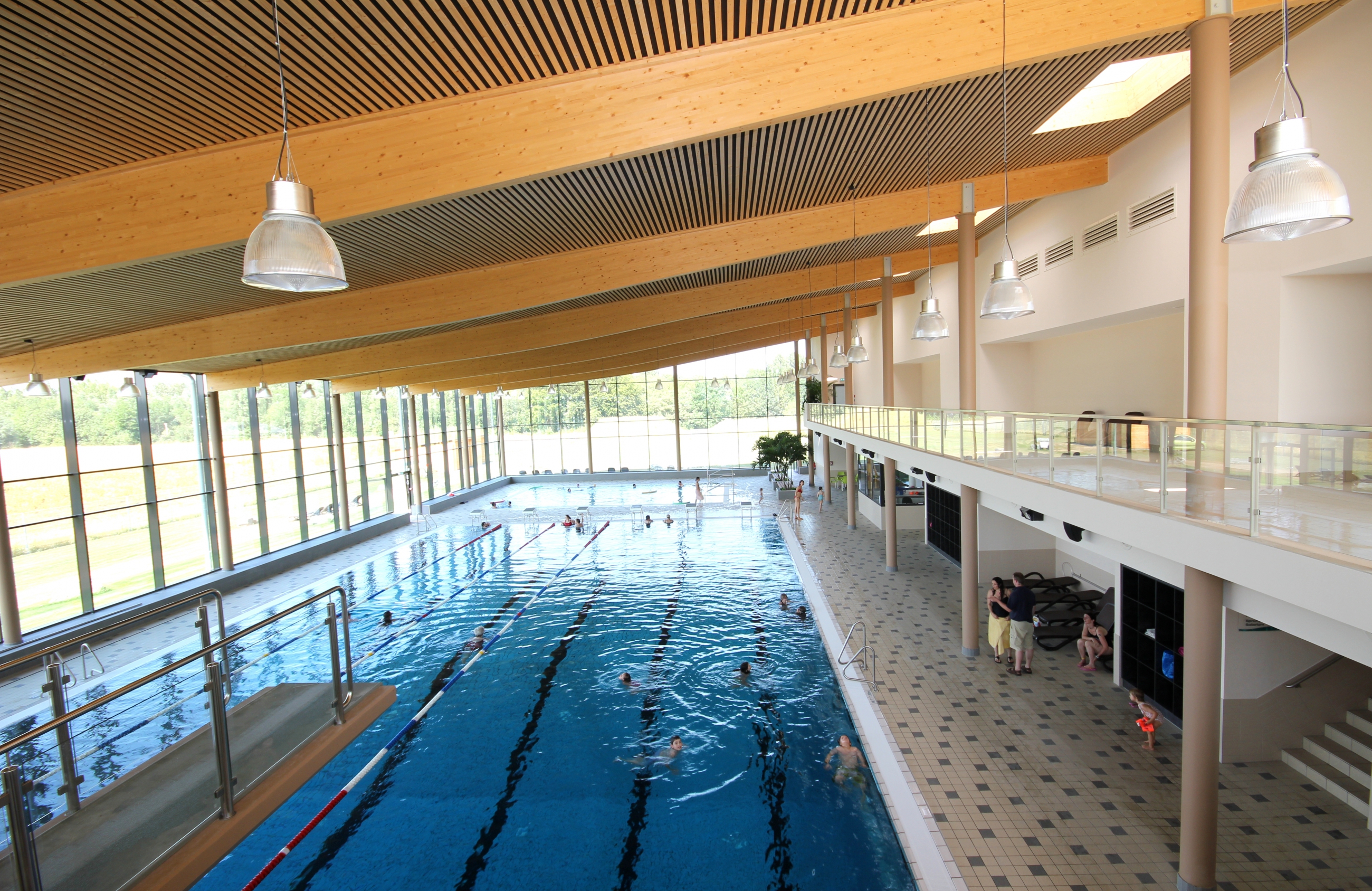 04 / 08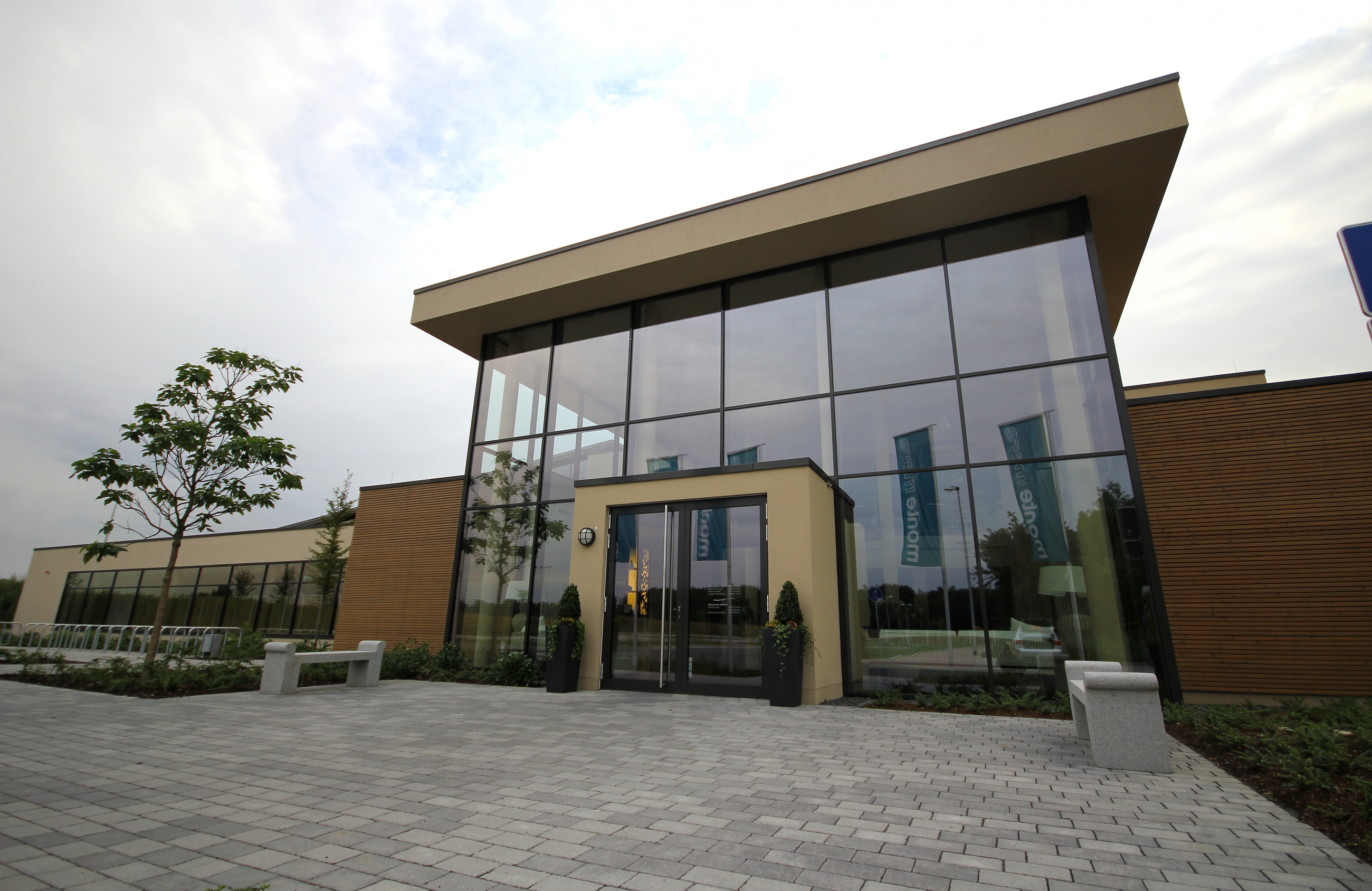 05 / 08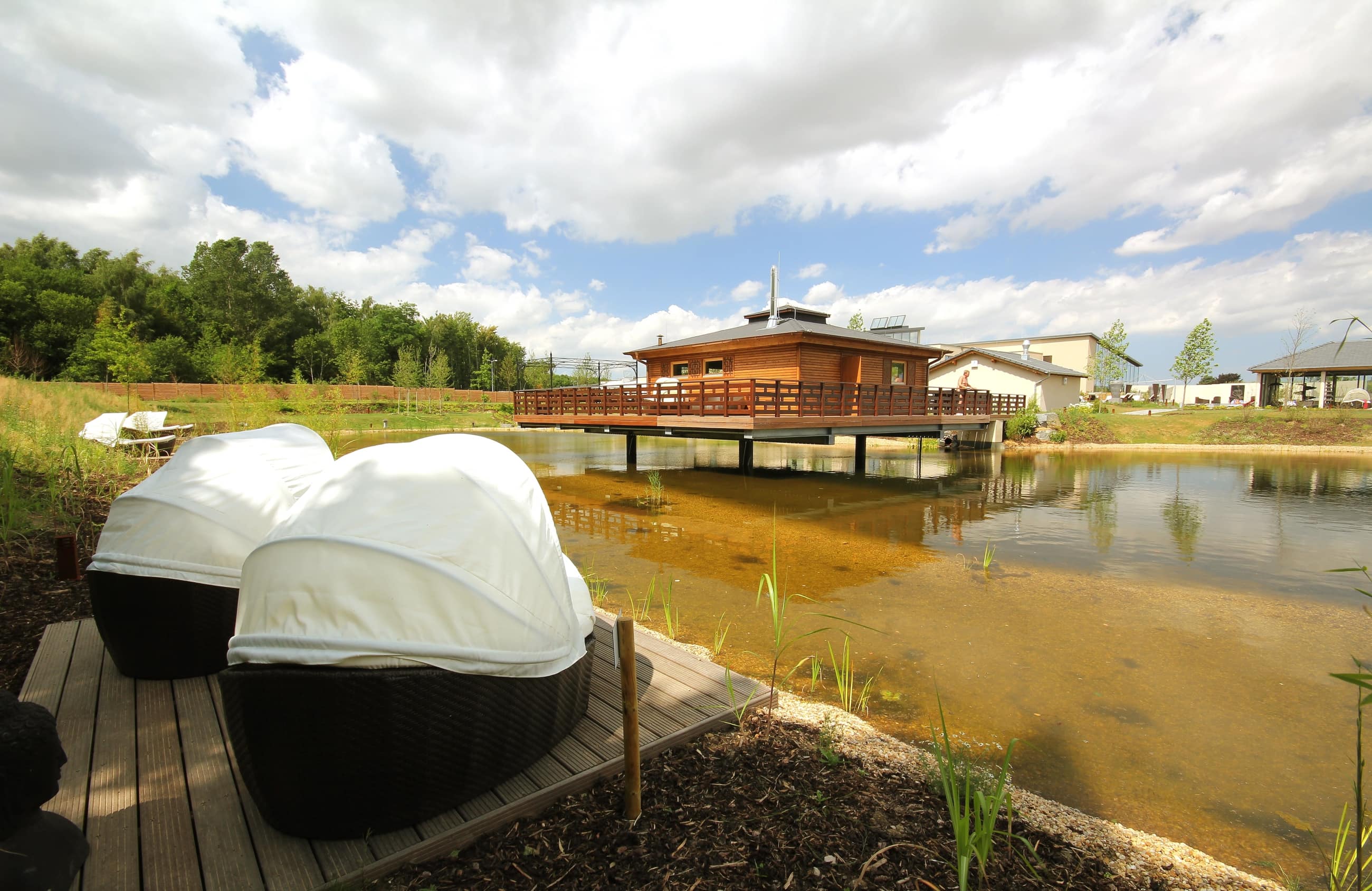 06 / 08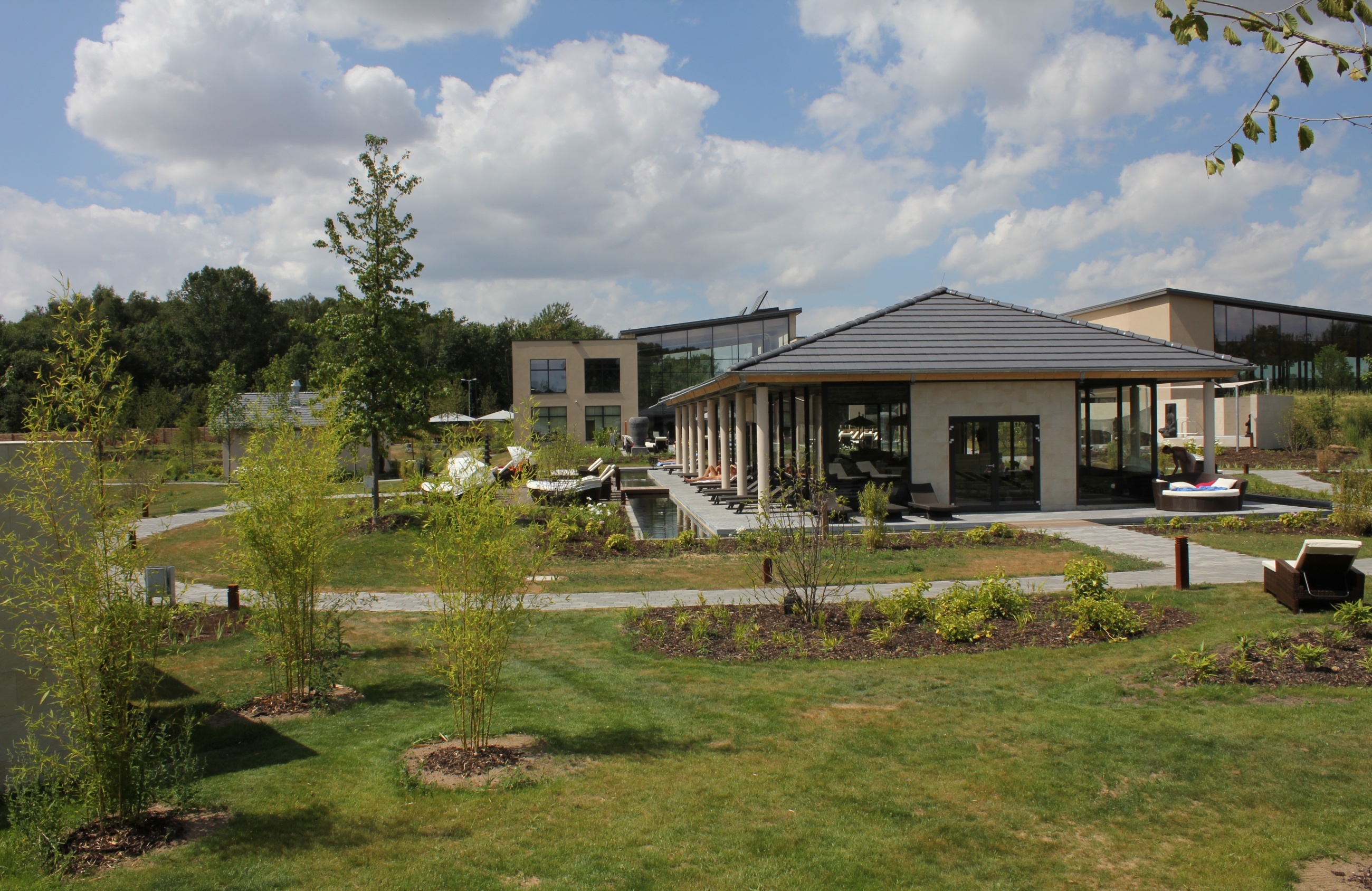 07 / 08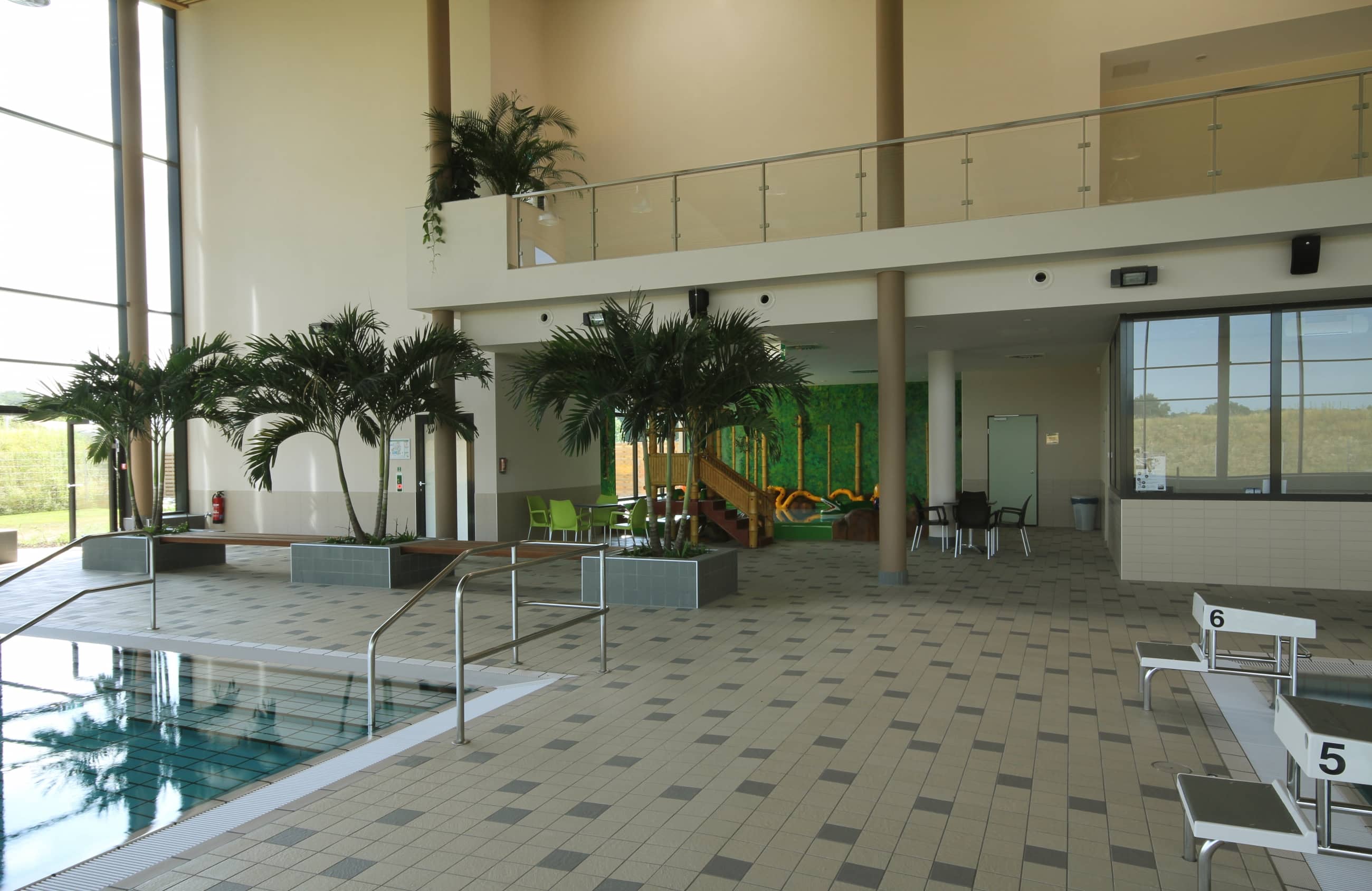 08 / 08