Training Pool am Thurmfeld, Essen
The new school-, sports- and club swimming pool in Essen will have an 8-lane, 25 meter competition pool with diving provisions, moveable floor, digital timing equipment and facilities for 530 spectators, 240 of which seated. The learning pool will also be provided with a completely moveable floor. Multi-purpose areas can be used for events, courses or sports.
A contemporary, unique and functional architectural design with open spaces enable easy orientation for the visitors. Because of the internal glazing between entrance area and the pool hall, guests are invited to take a dive.
Functionality and economy of the building were important during development, just like energy-efficiency and design.
Click here for full-screen view.
Client
Stadt Essen Sport- und Bäderbetriebe
Architect
GSF Planungsgesellschaft für Sport- und Freizeitbauten mbH
01 / 08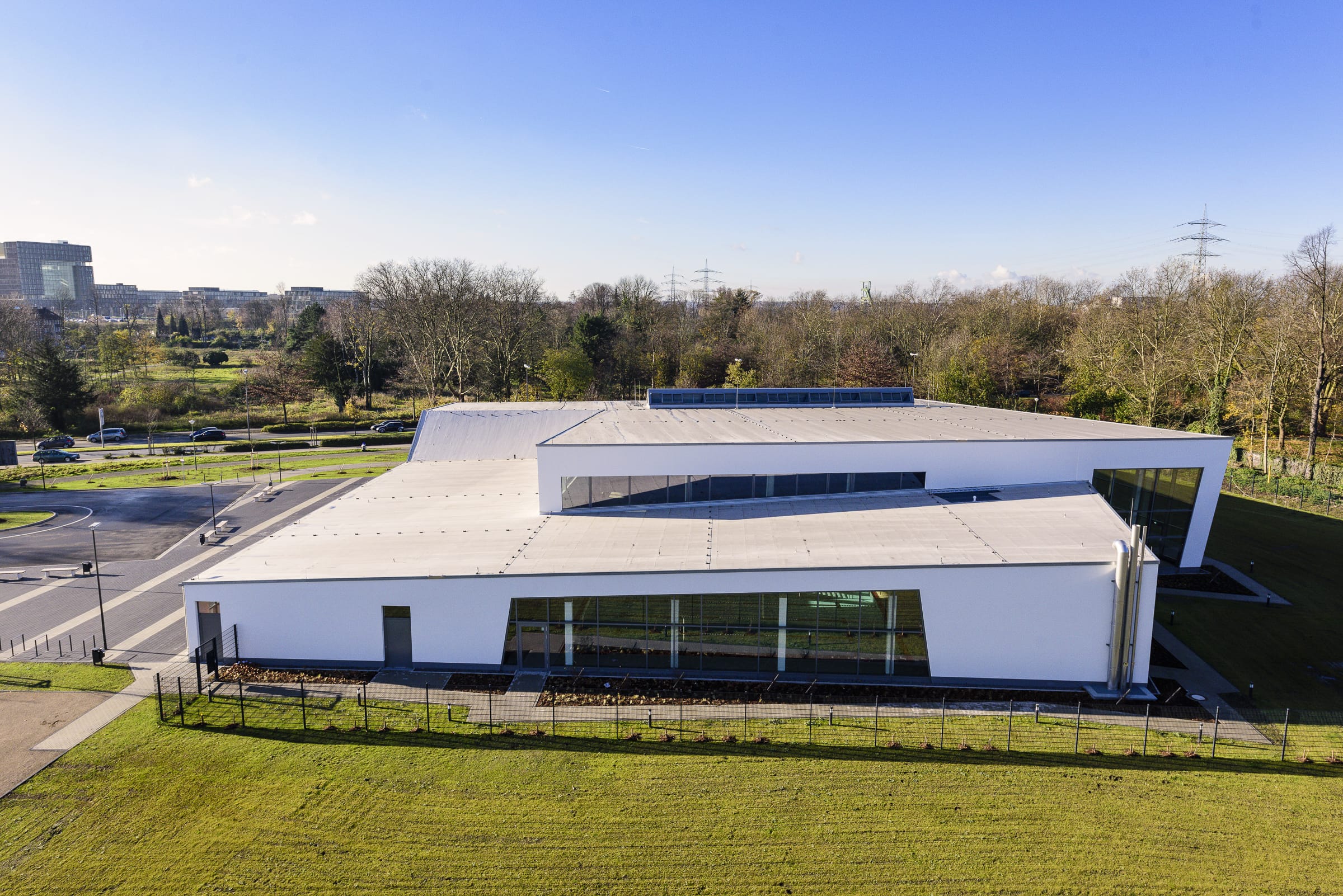 02 / 08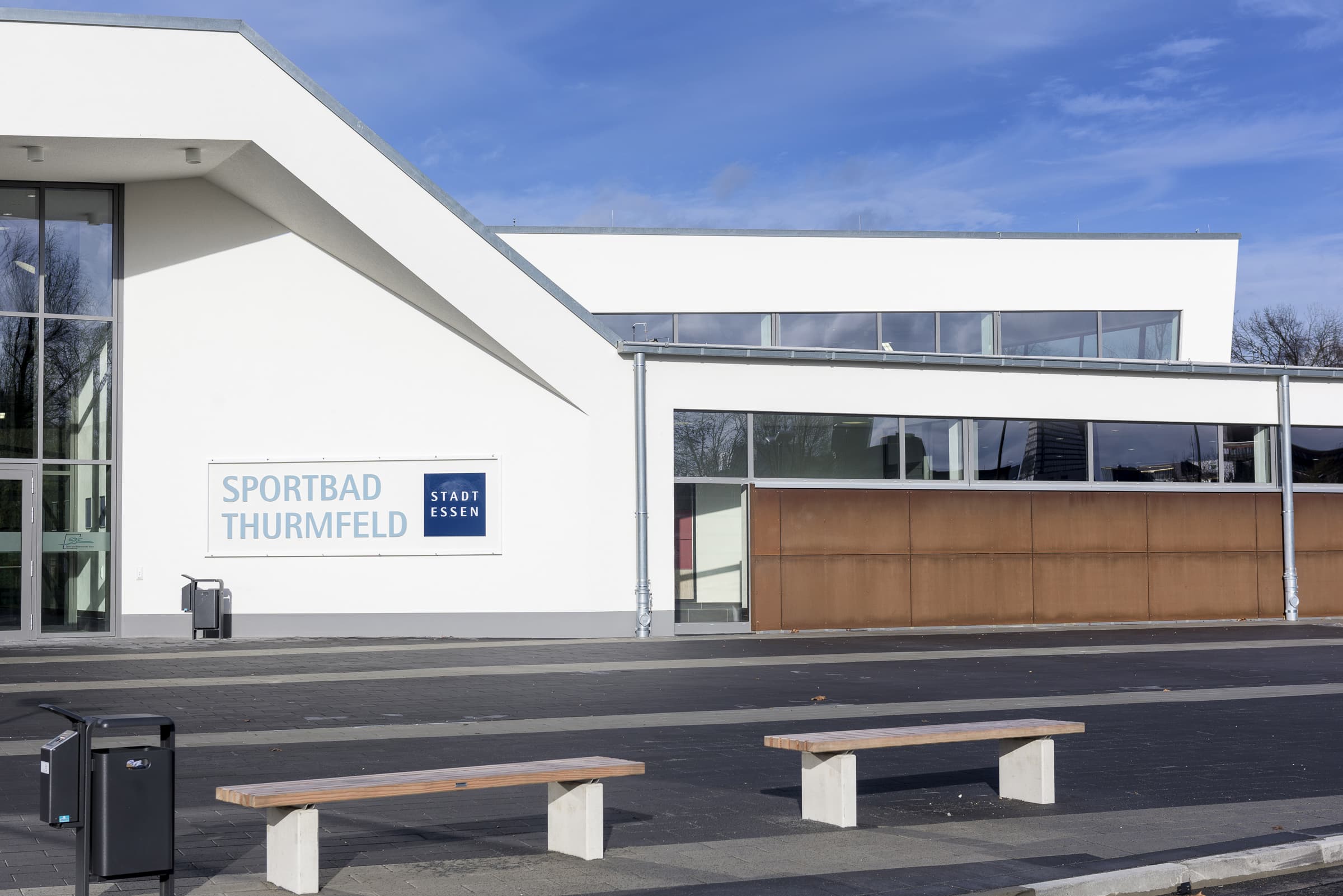 03 / 08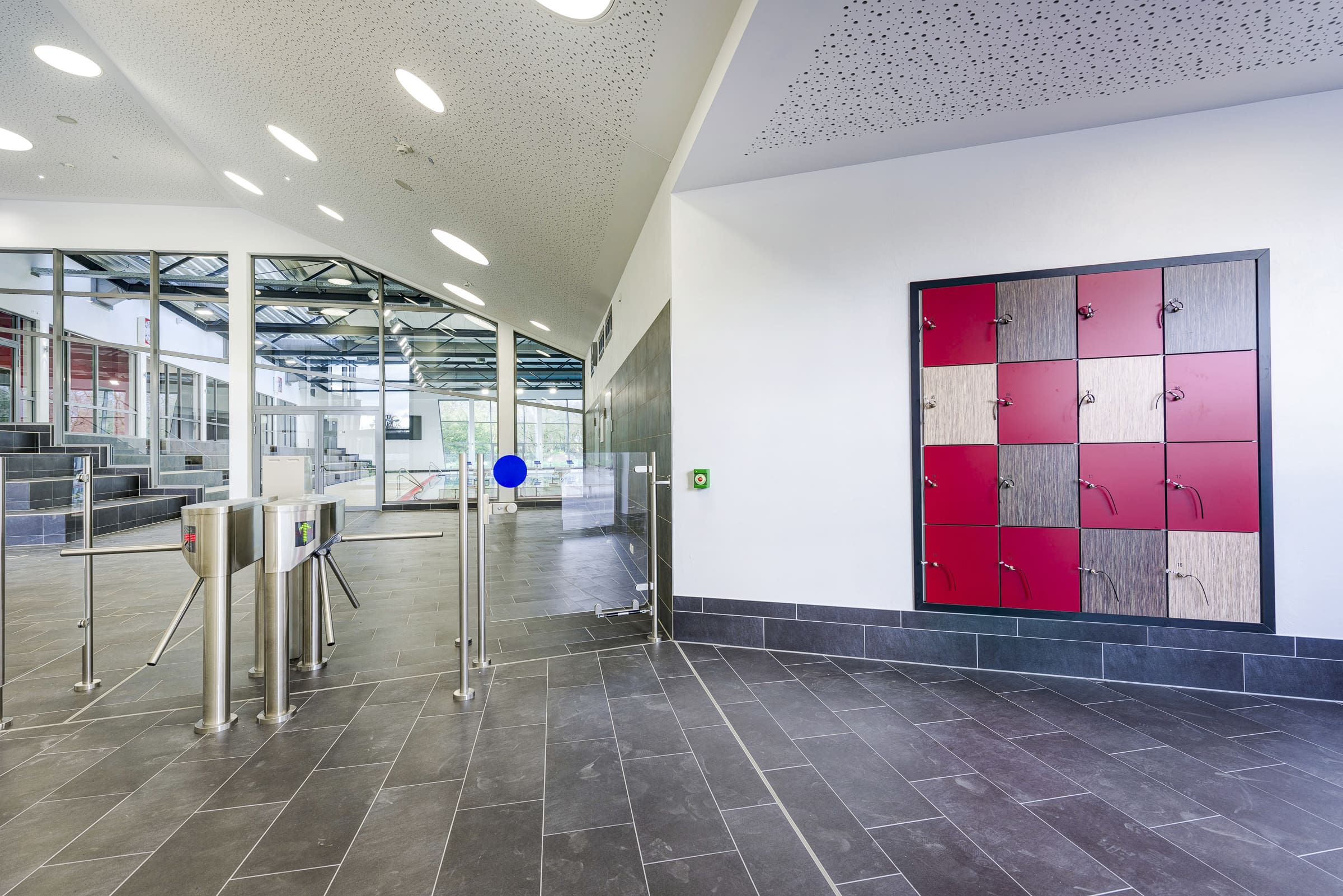 04 / 08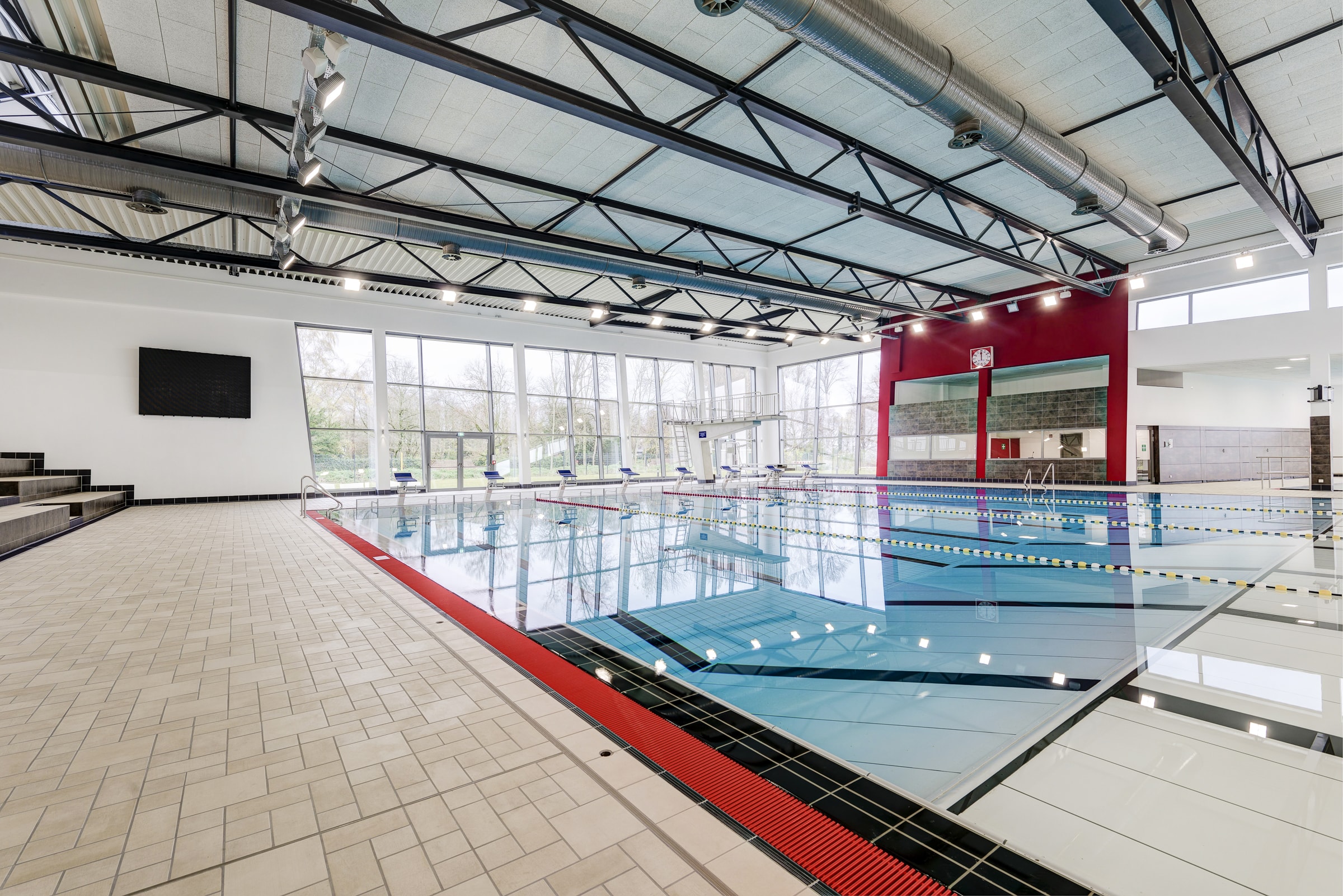 05 / 08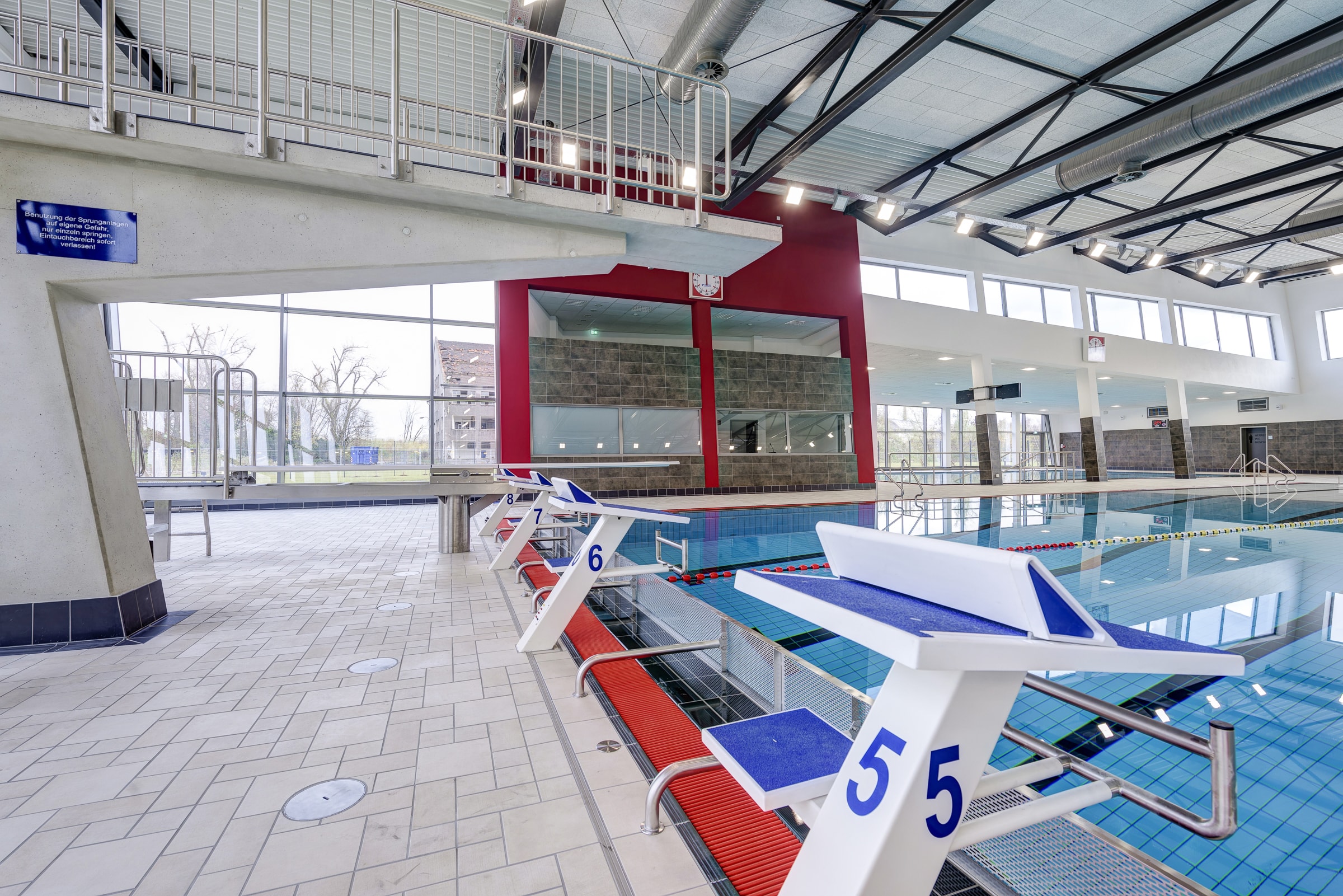 06 / 08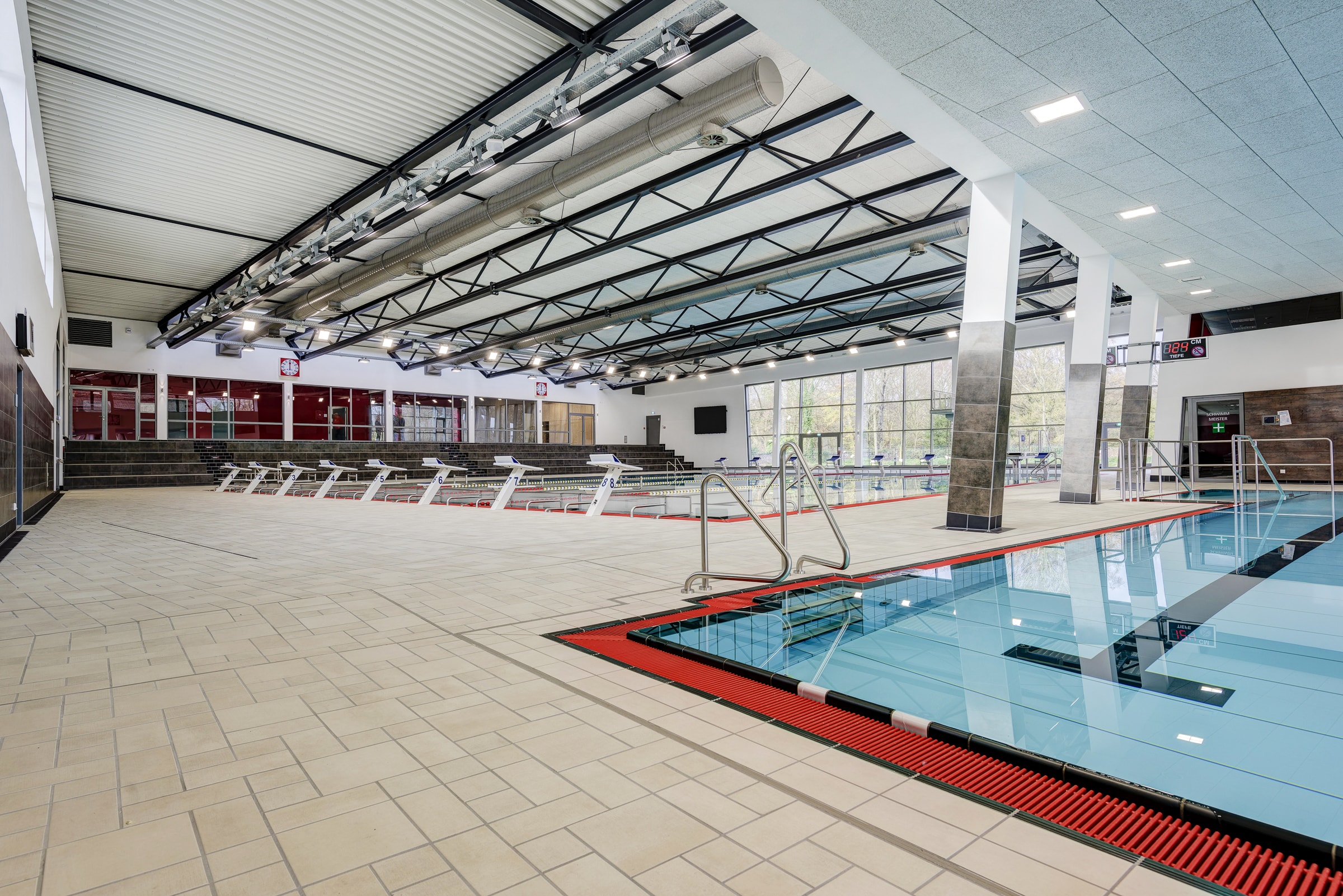 07 / 08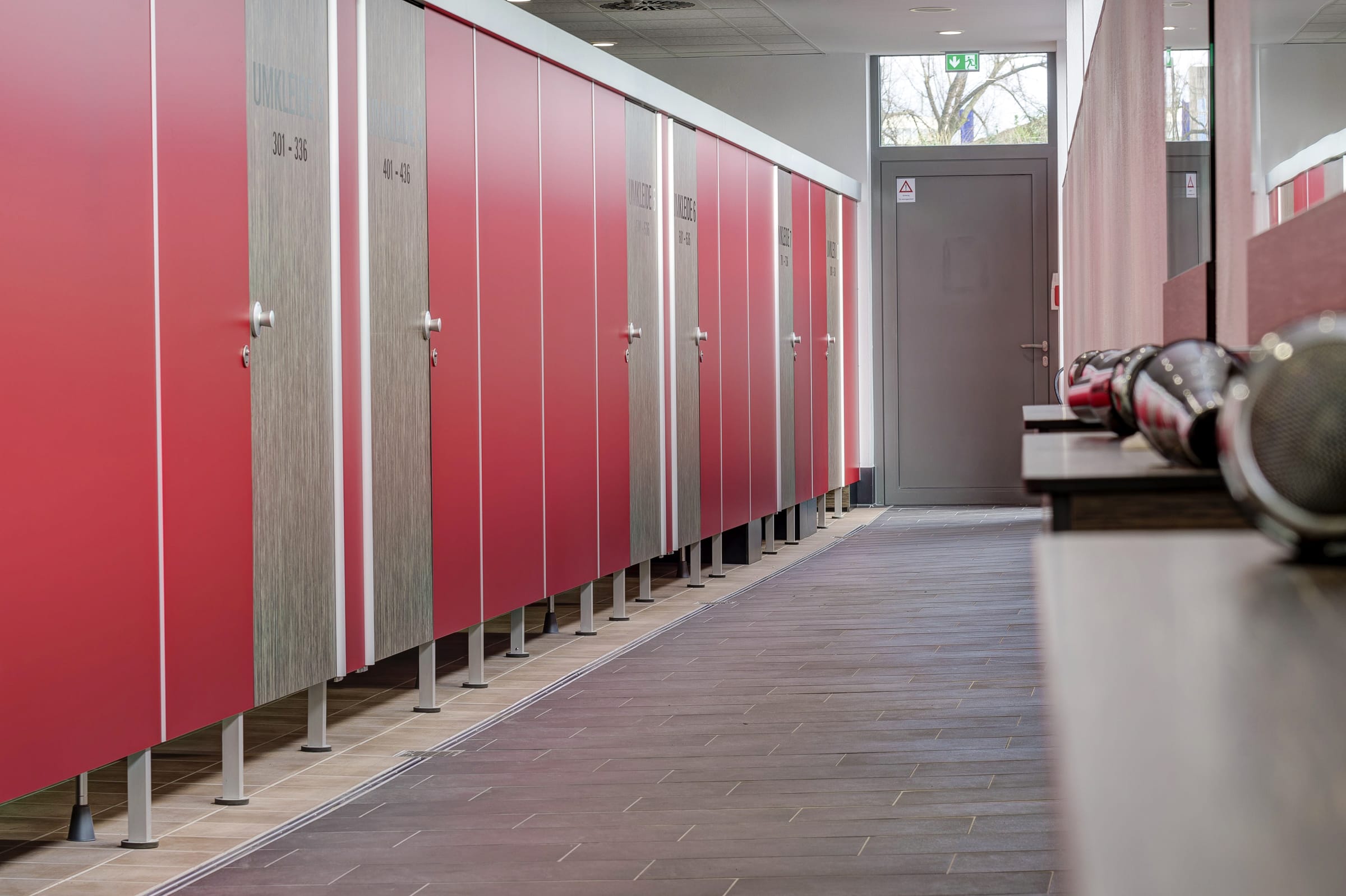 08 / 08