Kelmis Swimming Pool
Close to where Belgium, The Netherlands and Germany meet, we built a highly energy efficient swimming pool. The layout is very efficient in terms of overview, with great lines of vision. From the pool attendants room, at the entry cash register, you can see not only the pool, but also the entrance, the cafeteria and the changing areas. This significantly reduces the number of staff required. Once on the inside, visitors can use a competition pool, training pool, children's pool and cafeteria. The pool offers the same possibilities to disabled people because measures were taken including chair lifts and special pool entry stairs.
Energy efficient
Much attention was paid to the environment as well, which will lead to lower operating costs. Measures include high insulation, pool covers to reduce loss of heat, water saving controls on showers, rainwater harvesting systems, heat regeneration, low-energy lighting and solar panels. In addition 70% of the swimming pool water is re-used via a custom made water treatment installation.
Client
Kelmis Council
Architect
Pos 4
Location
Kelmis
01 / 08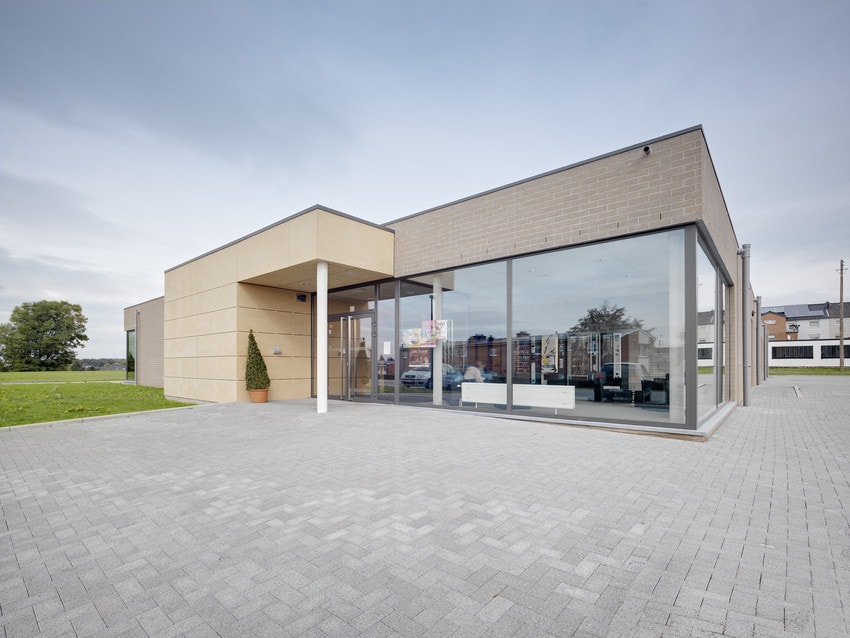 02 / 08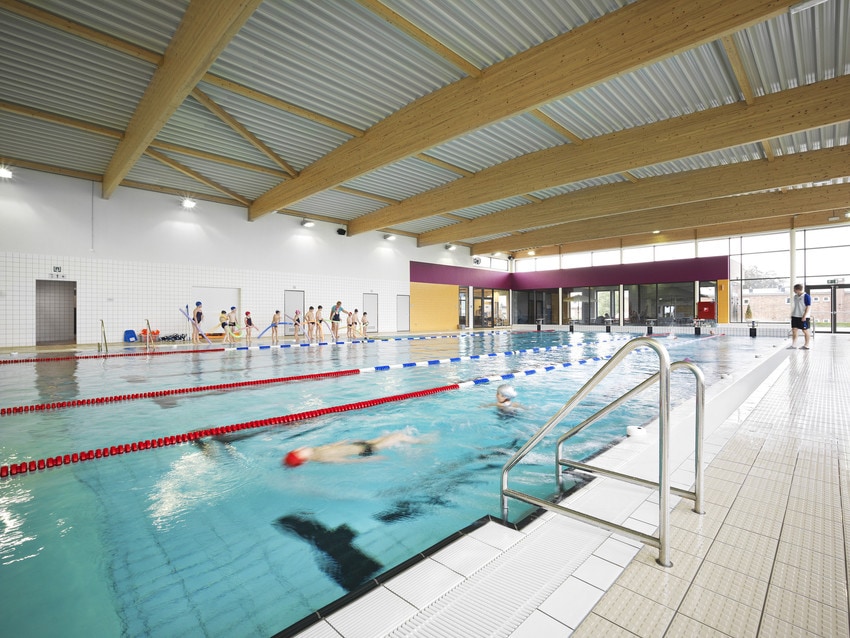 03 / 08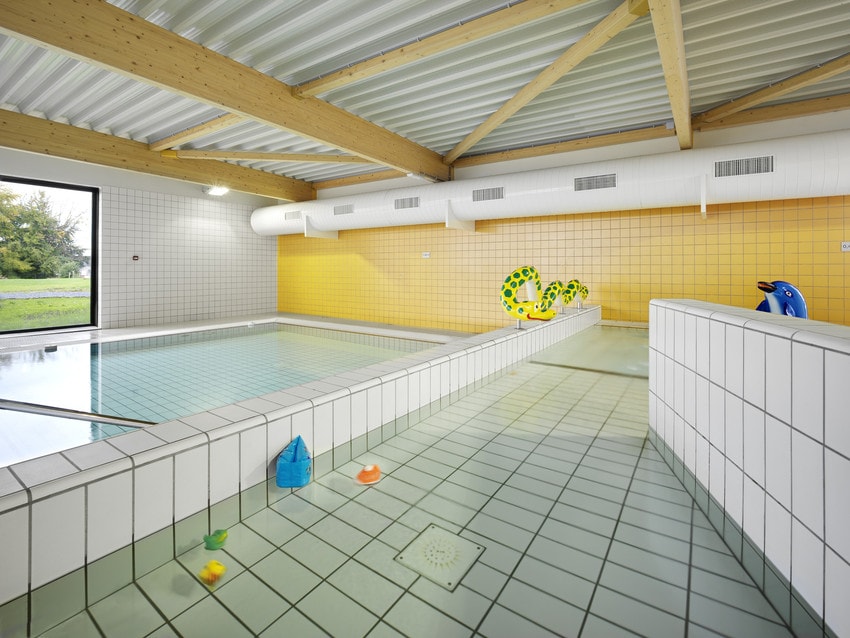 04 / 08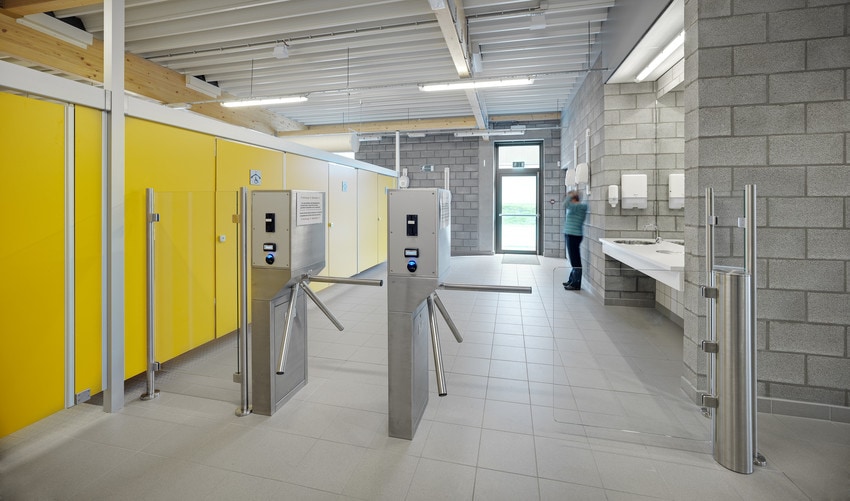 05 / 08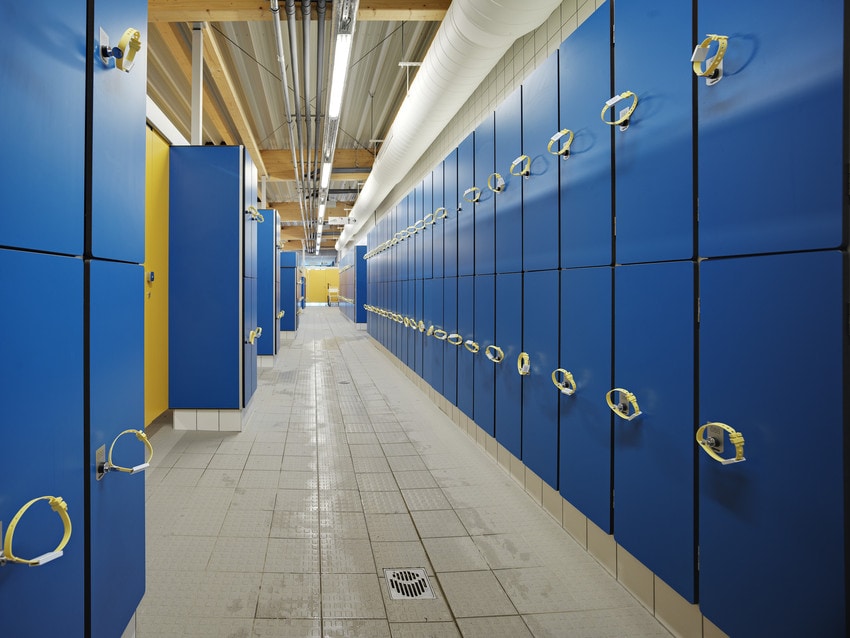 06 / 08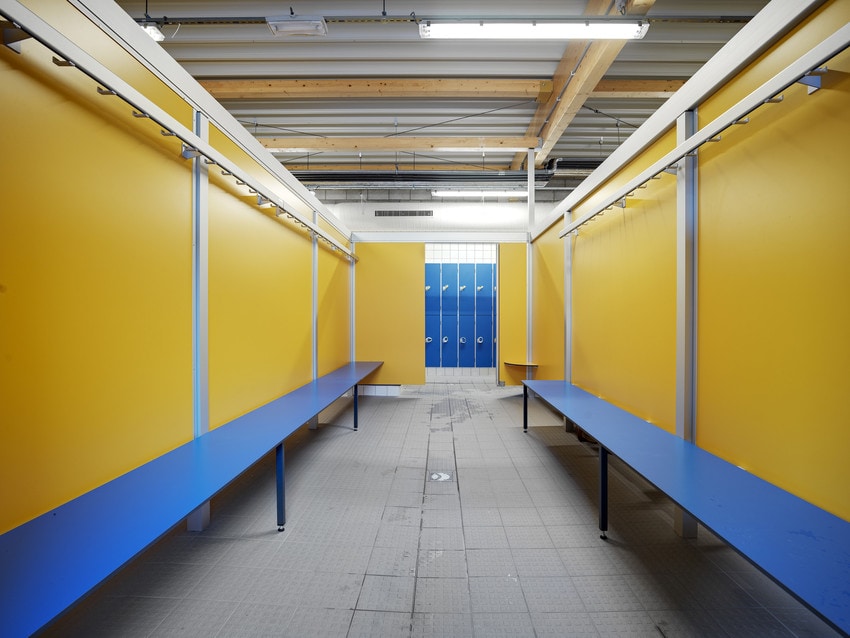 07 / 08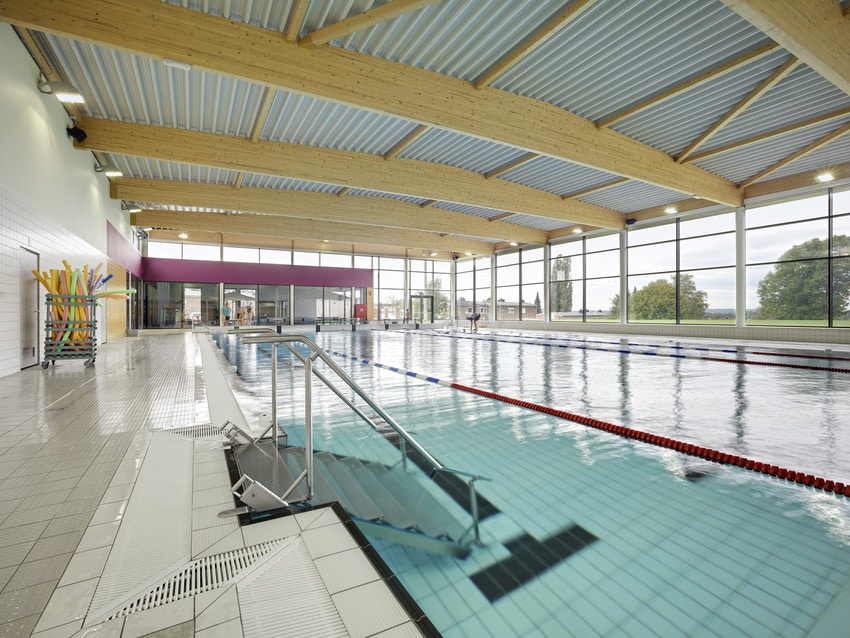 08 / 08