Community Centre Bilk Düsseldorf
On the site of the former Bilk train station, Pellikaan has created an attractive community centre.
The large three-storey community centre offers a variety of authority services. There is a register office and a community hall with an event room. Also the council of Düsseldorf Borough of Bilk house their offices in the new building. The community can enjoy the facilities at the city library and reader's café.
The swimming pool offers training and learner pools with moveable floors and a diving platform. It stands out for its straight lines, simple elegance and bright materials. The water quality is guaranteed by an electrolytic chlorine generator and the pool uses energy saving materials and techniques, which significantly reduce operation costs.
This is a modern complex with interesting external wall cladding, use of split levels, bright rooms, glass facades and friendly interior decoration. The natural light is used to its full potential on a daytime. Light shines into the pool through the rectangular glass roof, the so called lantern. At night the centre is most impressive. The light shines out and creates an art piece with the glass and views into the centre a focal point.
Client
Düsseldorf Council
Architect
Allmann, Sattler & Wappner München
01 / 08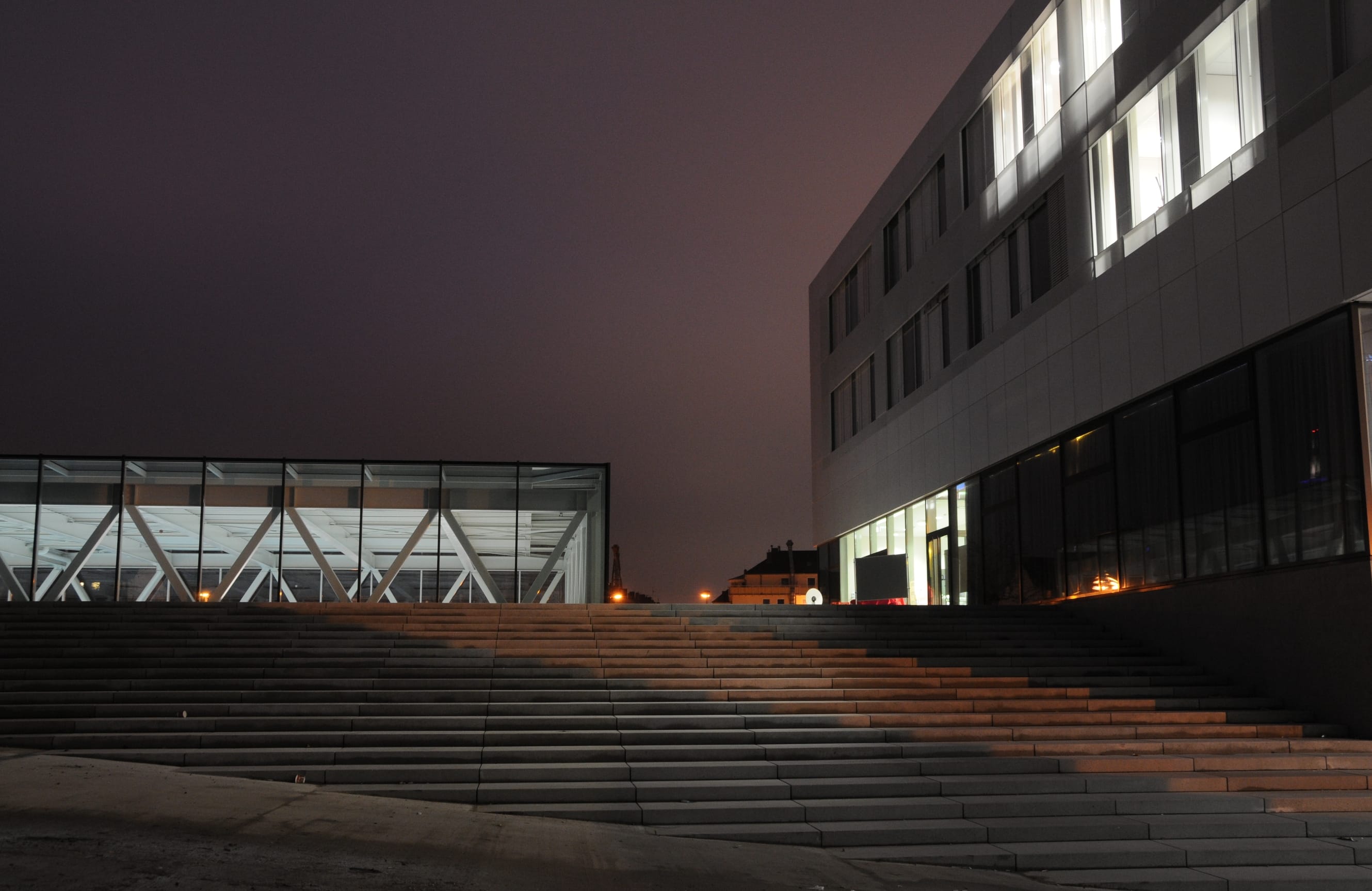 02 / 08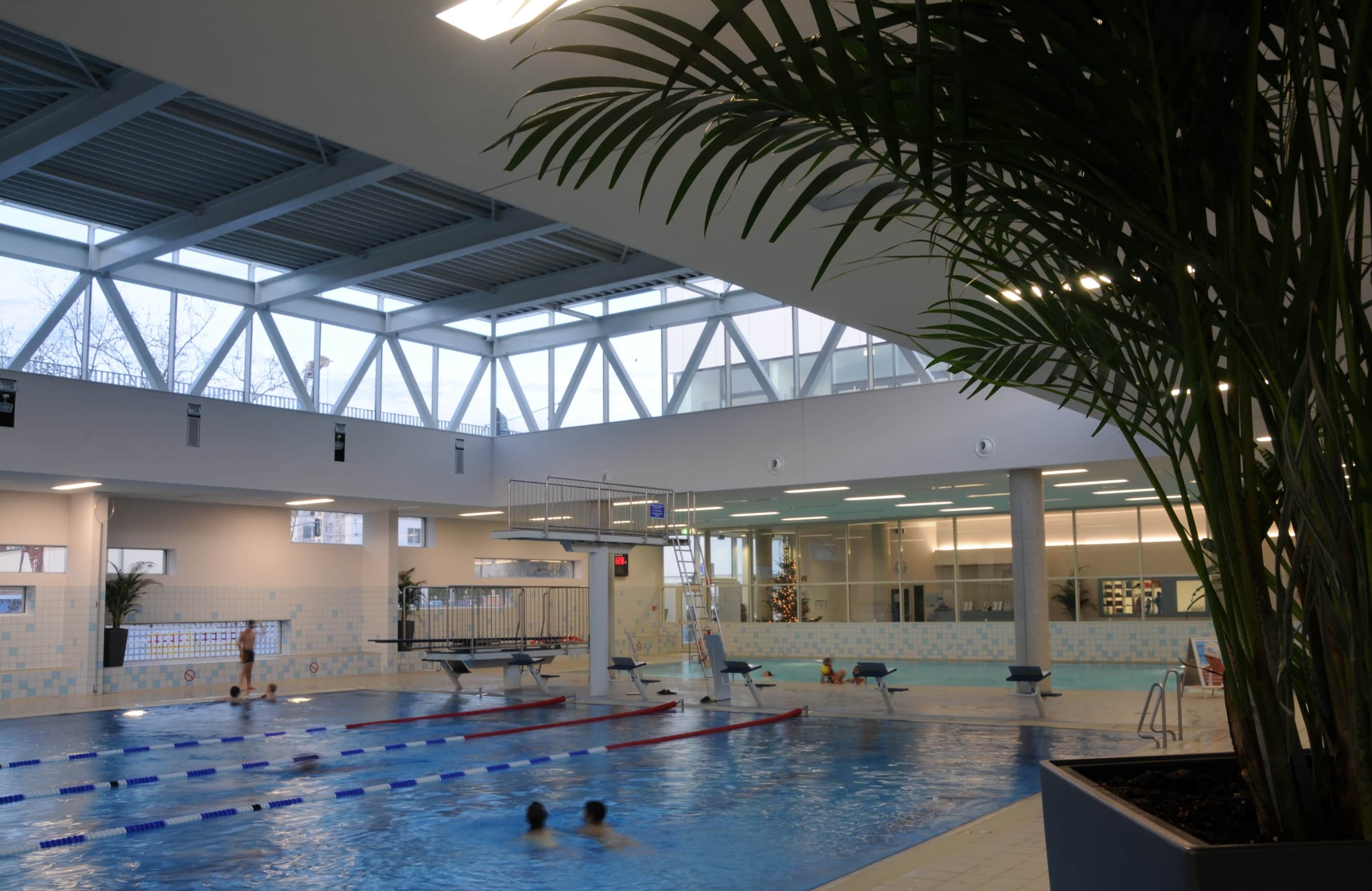 03 / 08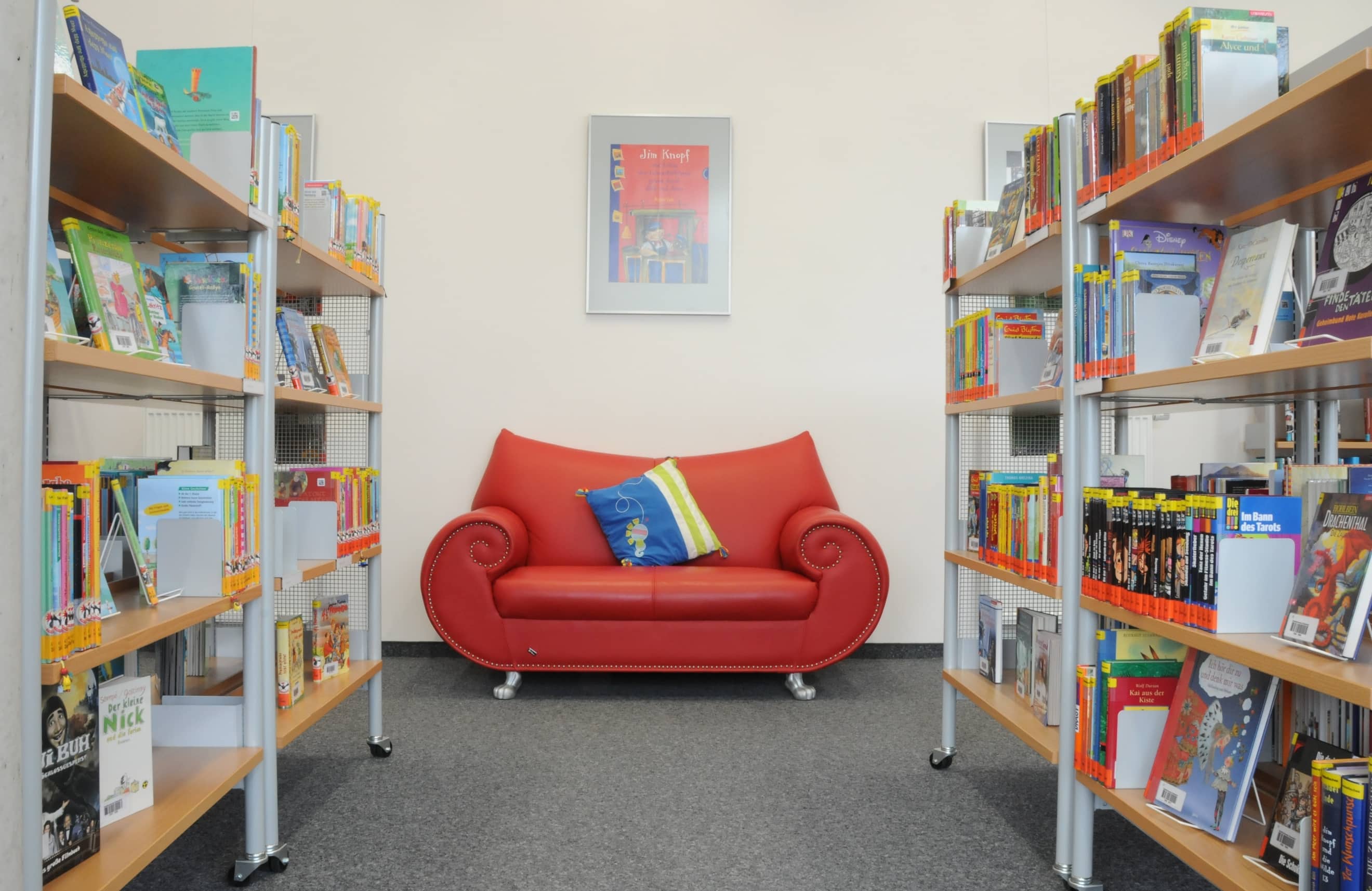 04 / 08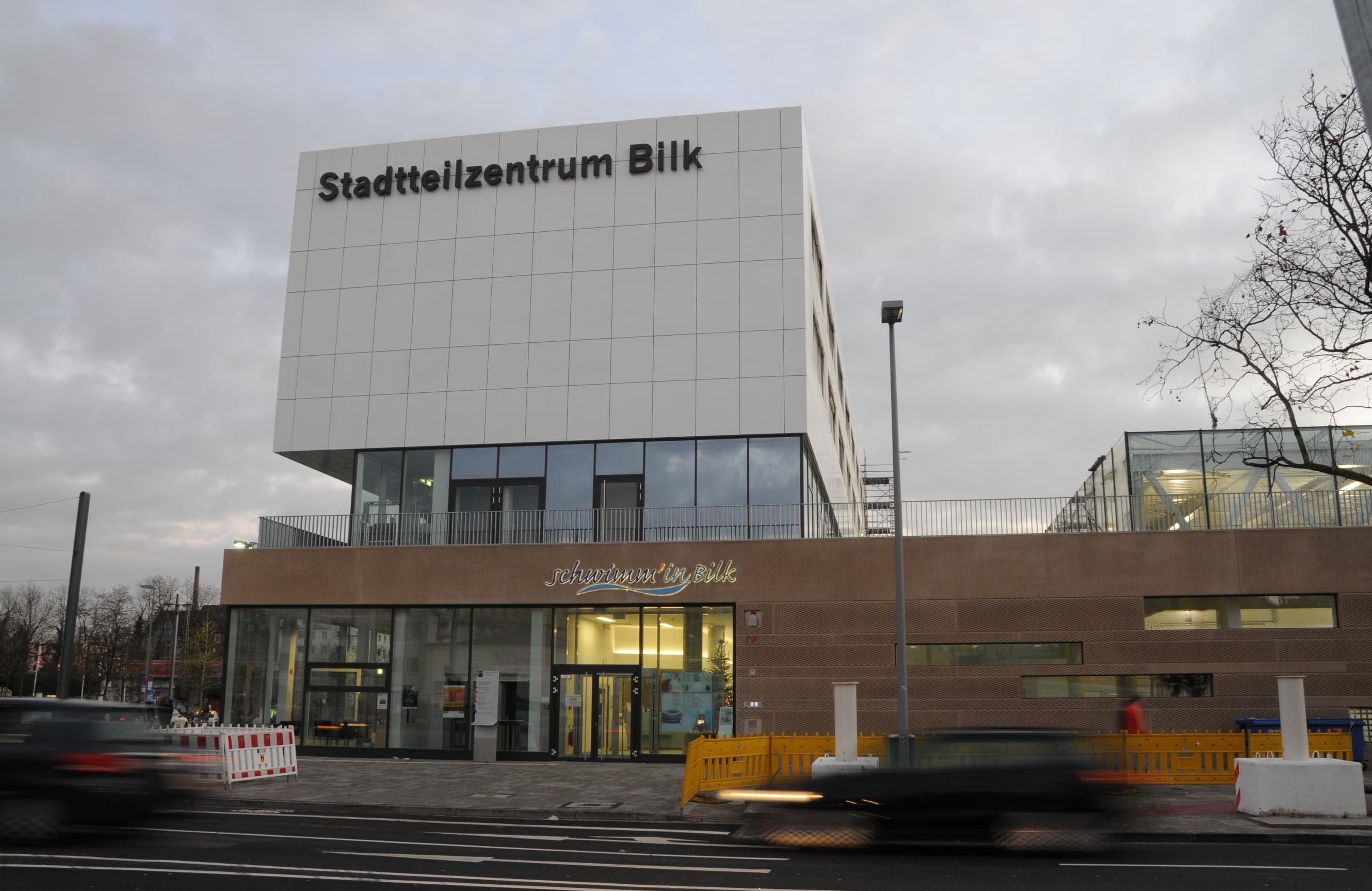 05 / 08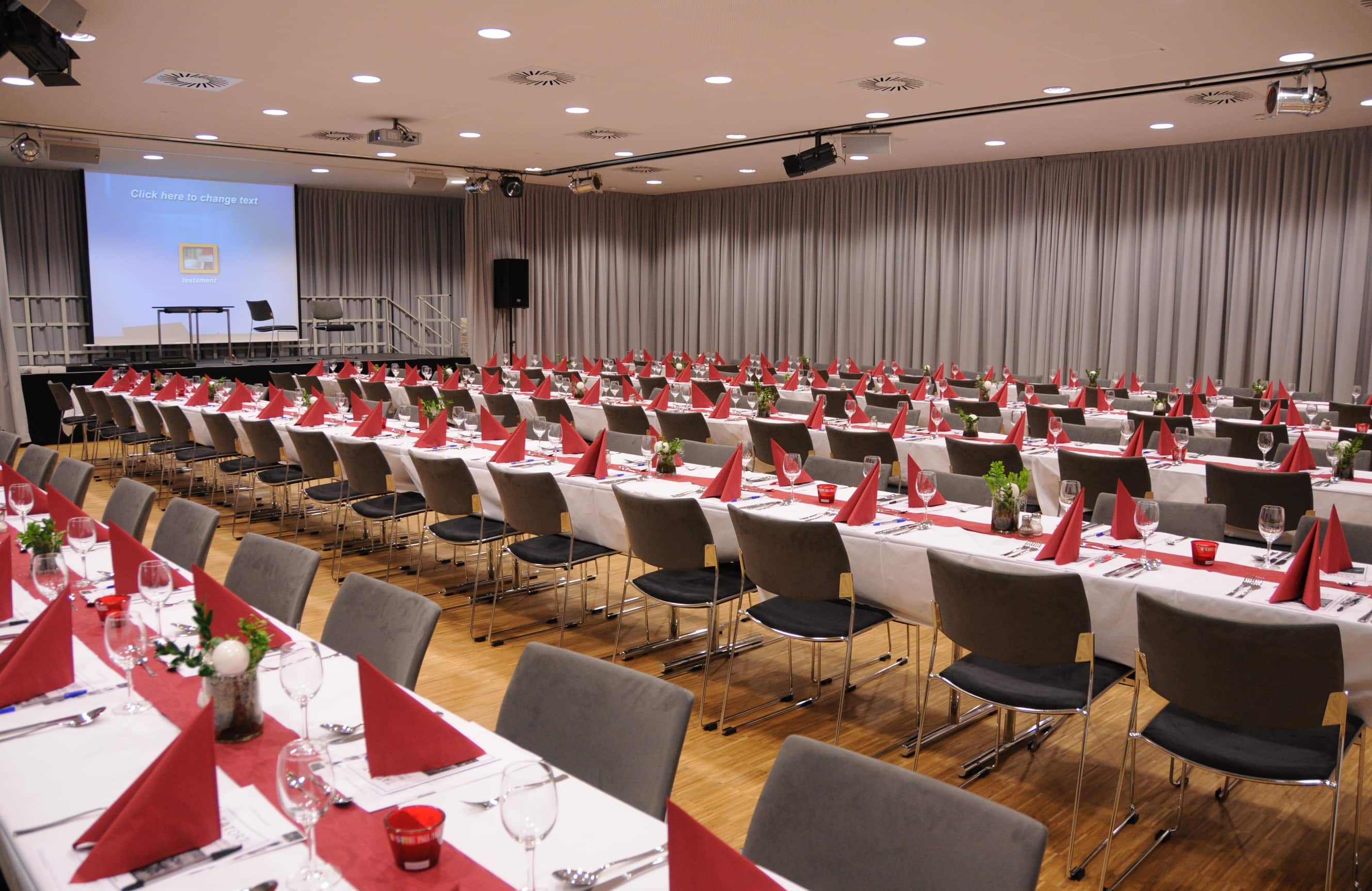 06 / 08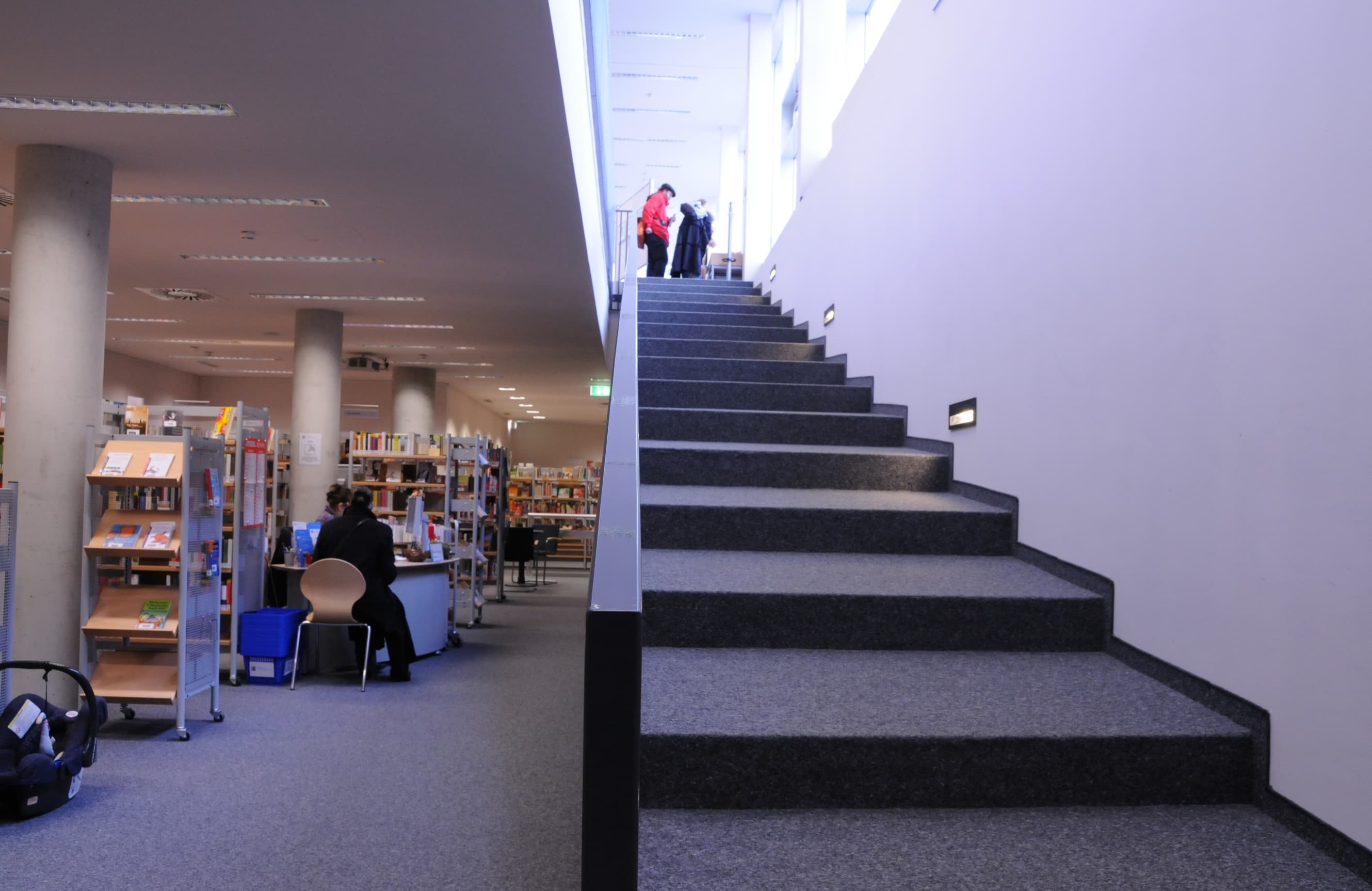 07 / 08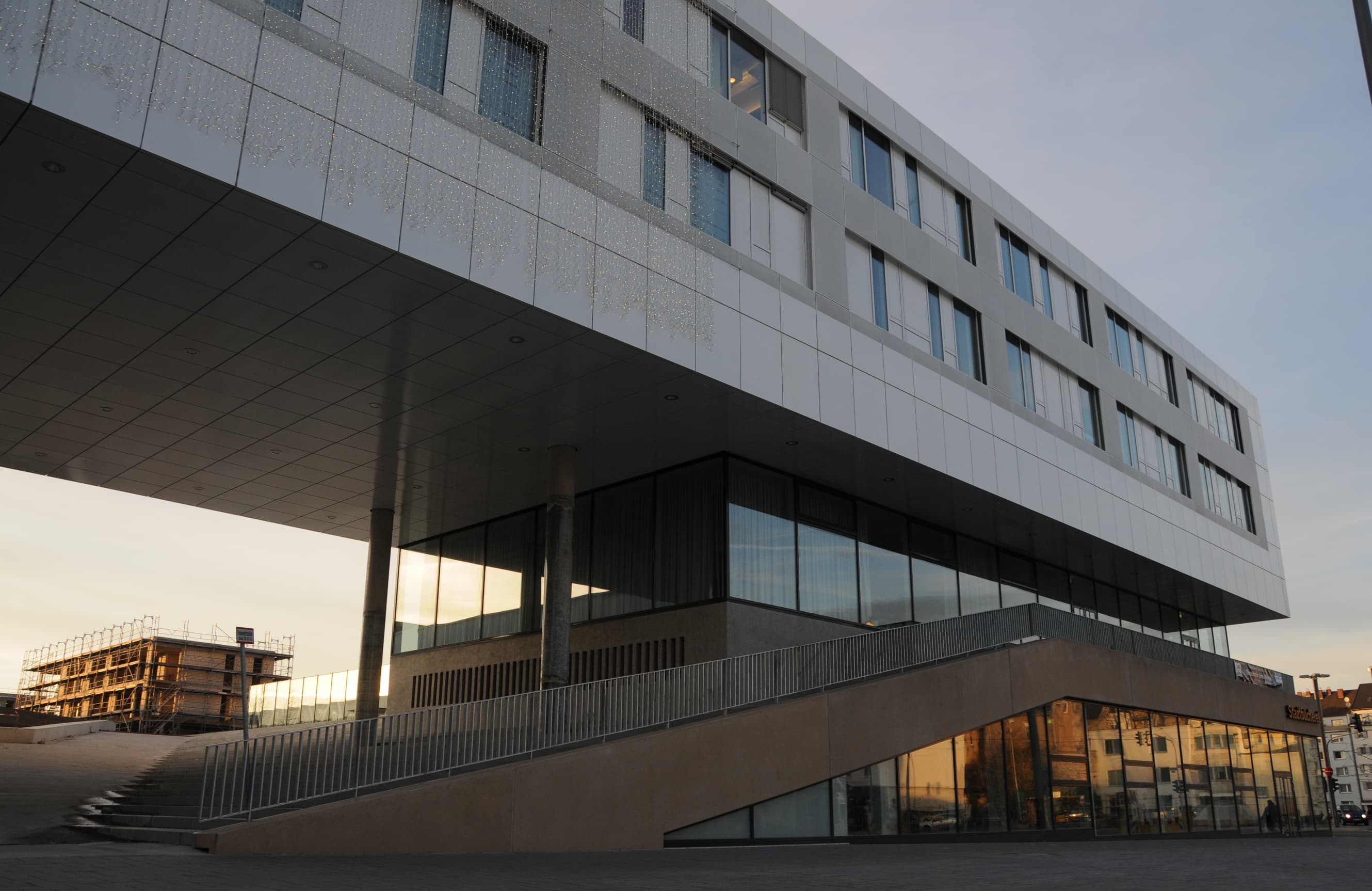 08 / 08