Christ Church Sports Centre Canterbury
The Canterbury Christ Church University's new sports centre, Christ Church Sports Centre, provides sports and recreation facilities for members of the University and Barton Court Grammar School.
The centre features two full-sized netball/basketball courts within which there are provisions for other sports including volleyball, badminton and cricket; a fitness suite with cardiovascular and weights equipment; changing rooms with locker rooms; shower and toilet facilities; office spaces; a first aid room; and an aerobics room offering a range of dance and exercise classes.
There is a soundproof partition in the middle of the sports hall so that it can be used simultaneously by Barton Court and University students.
A level difference of almost 5 meters on site greatly influenced the design of the centre, which is a split level building.
Canterbury Christ Church University received official status as a London 2012 Training Camp – The University's new state-of-the-art sports centre, world class sports and exercise science laboratory and student accommodation will be available to prospective nations wishing to compete in the London 2012 Olympics.
Client
Canterbury Christ Church University
Architect
Hazle McCormack Young LLP
01 / 10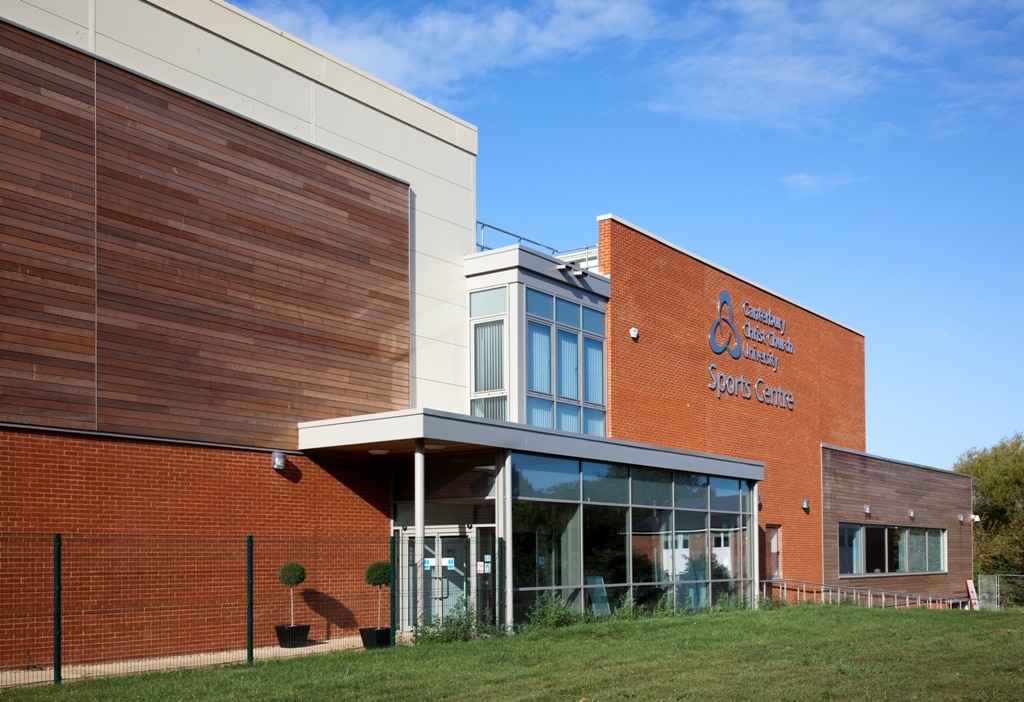 02 / 10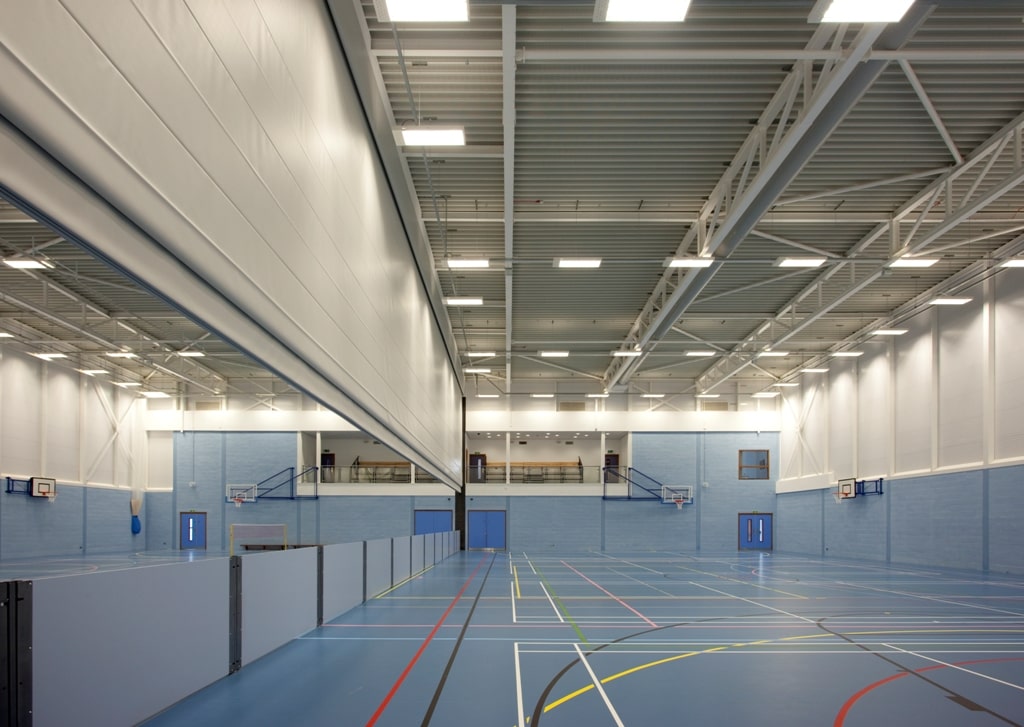 03 / 10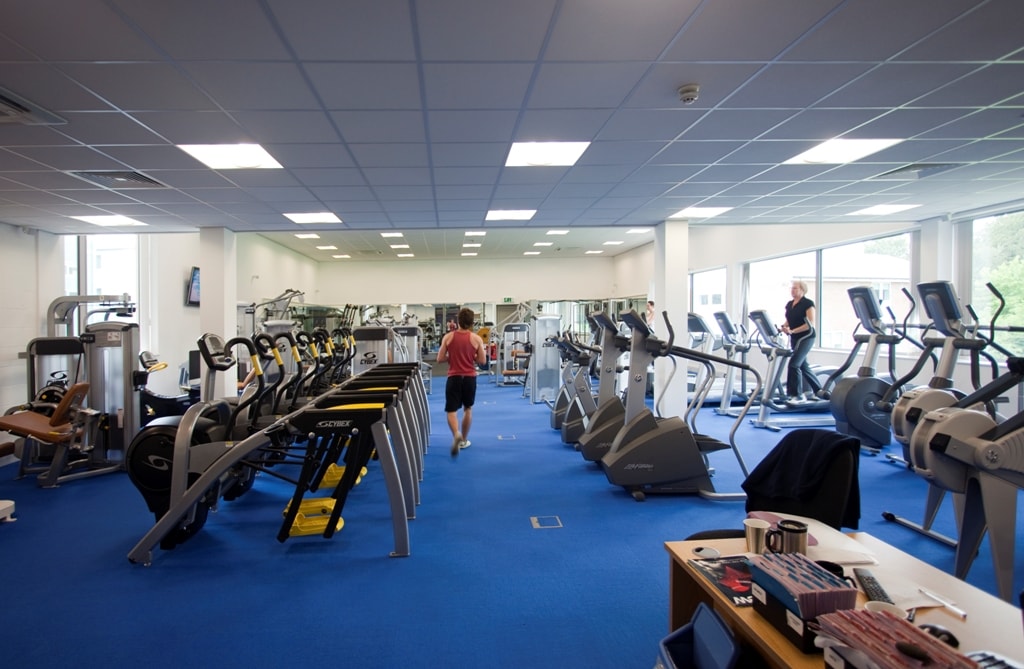 04 / 10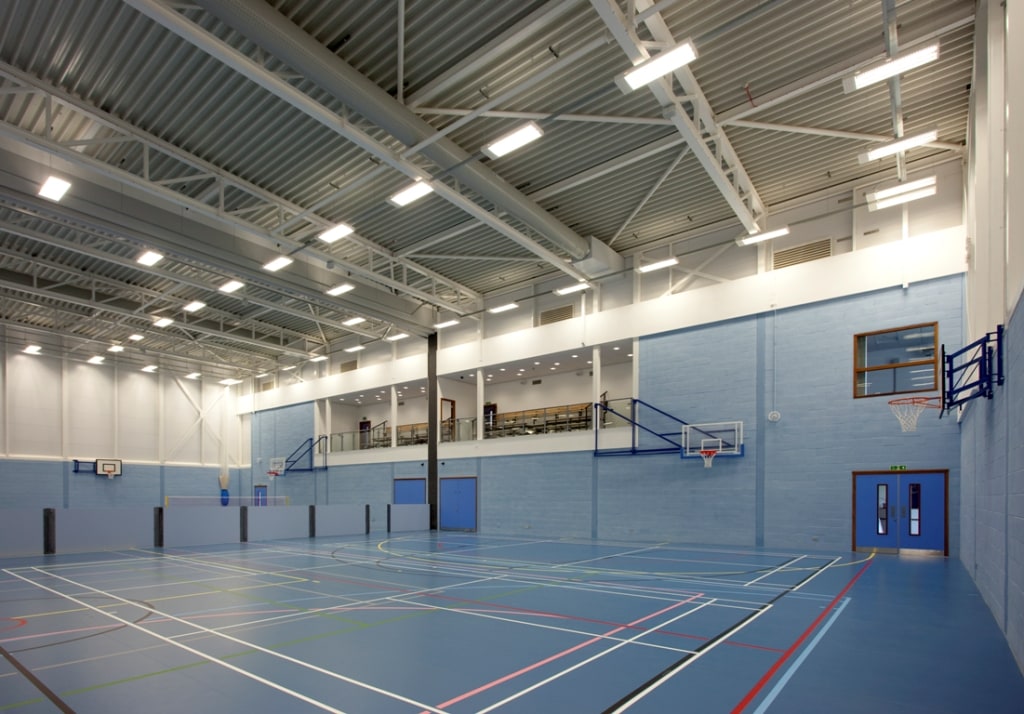 05 / 10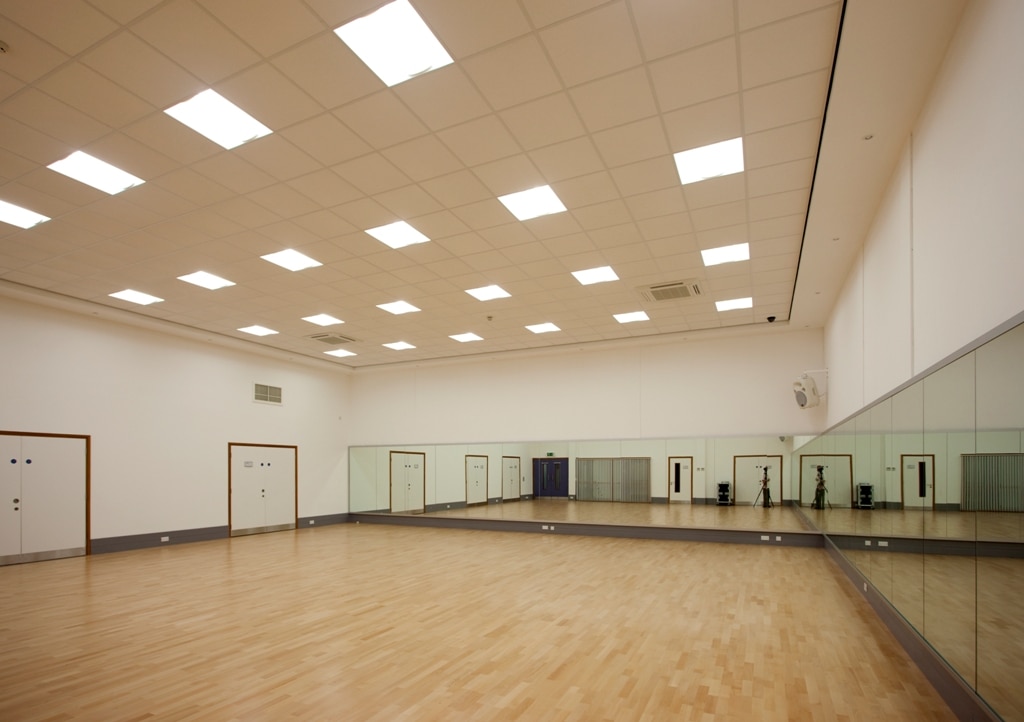 06 / 10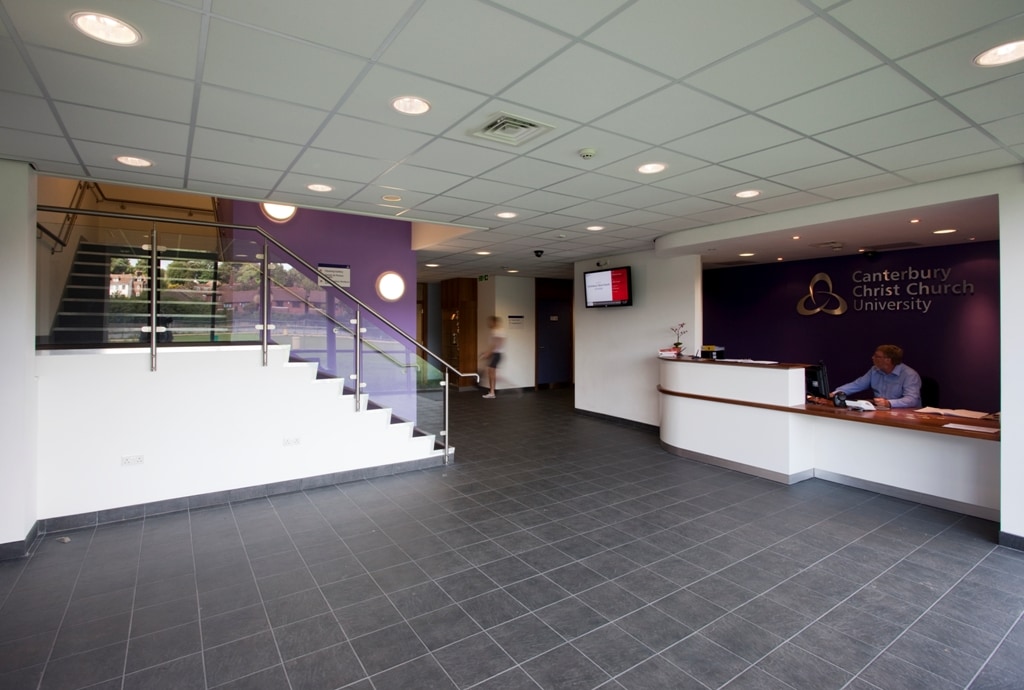 07 / 10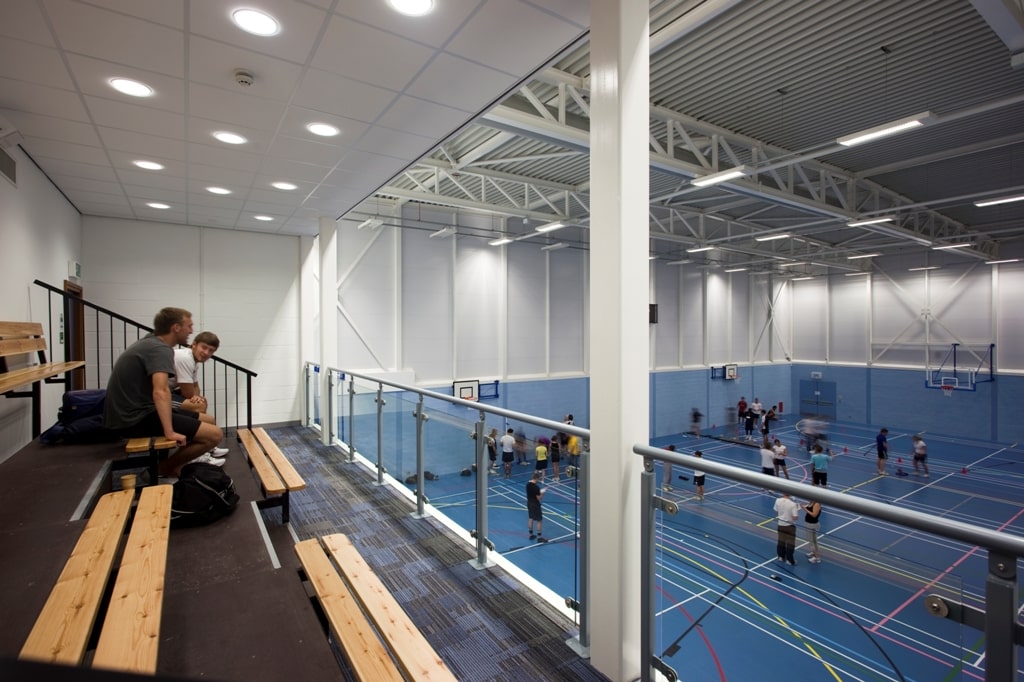 08 / 10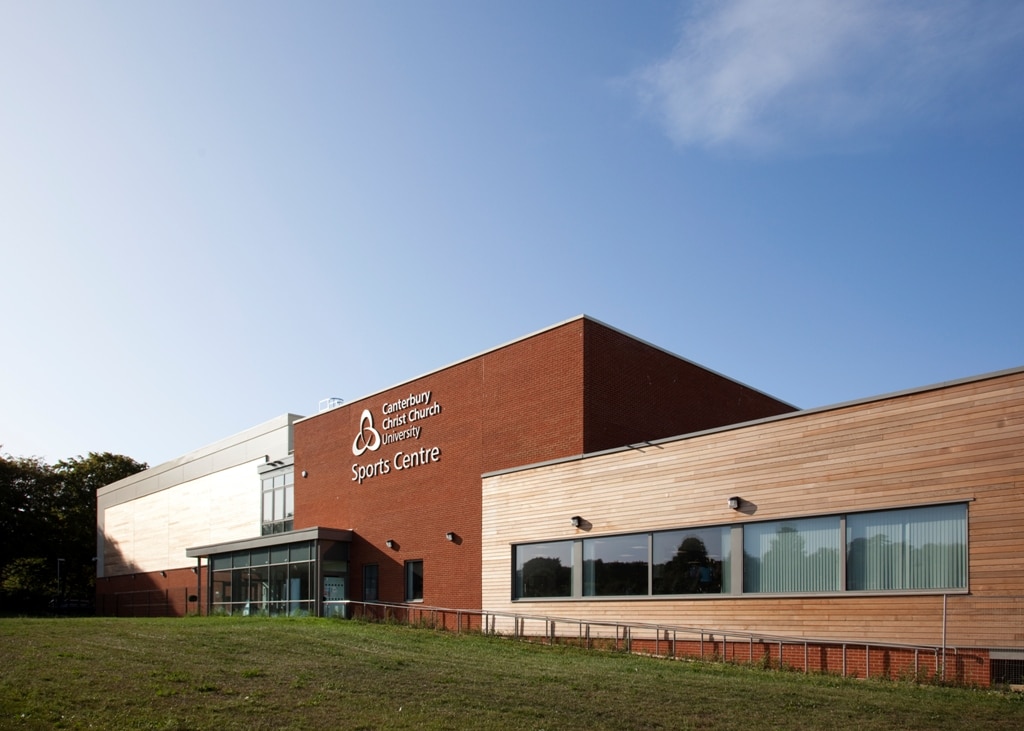 09 / 10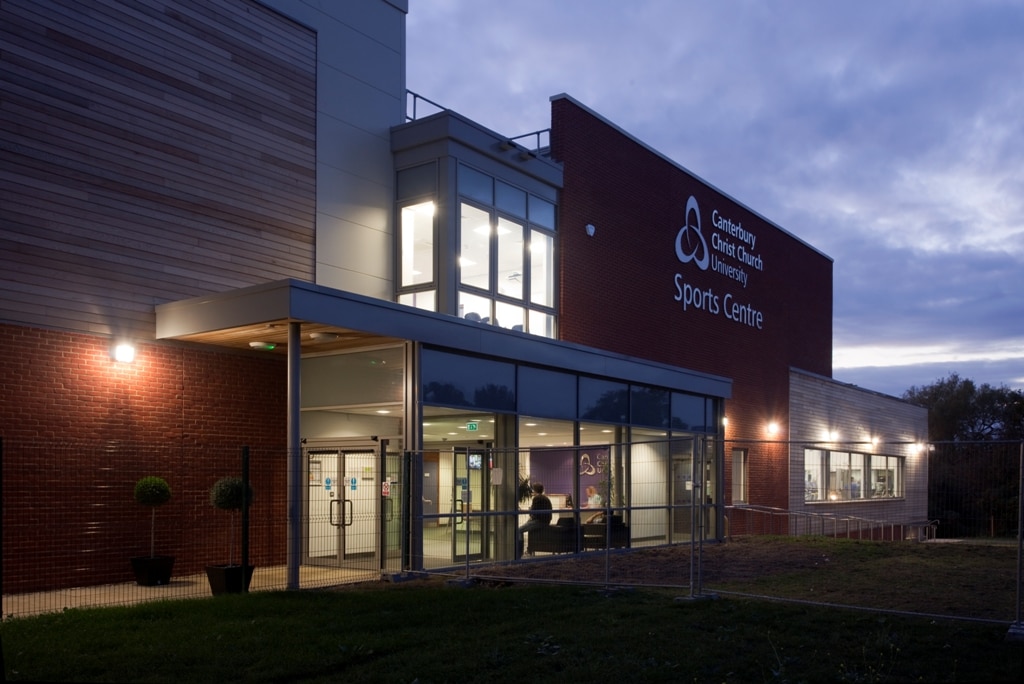 10 / 10